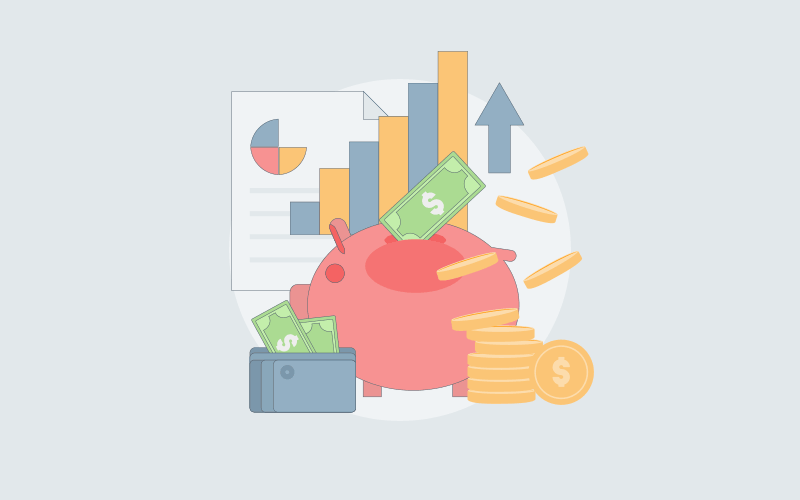 Starting a new business can be challenging, and one of the most important concerns is keeping your in-house expenditures within reasonable limits. Let's look at ten different methods to save money that can then be placed directly back into your ongoing operations.
1. Savings from Home
Depending upon the type of business you are running, it may be possible to work from home. This is obviously beneficial, for expenses such as rent and utilities are likely to be much lower.
2. Choosing Temp Staffers
There can be instances when you need to employ someone due to their specialty within a certain field (an example could be marketing). It can be tough to hire someone on a full-time basis when you are starting out. An excellent way to avoid these costs is to utilize an agency to hire someone out on a part-time basis; you are only paying for what you need.
3. Cutting Down on Wasted Supplies
Office supplies can cost a great deal of money. Getting into a few thrifty habits can help you to maximize your materials. Some of these include using both sides of the paper for taking notes and saving older documents that can be used in the future for scrap paper.
4. Energy Reduction
An office can cost a great deal of money to heat in the winter and cool in the summer. Only moderate temperatures in areas that are being used and at the end of the day, be sure to turn the thermostat down. Likewise, invest in sector-controlled lighting. This one-off expenditure will enable you to turn off lights within locations that are not being used. You can save hundreds of pounds each year with these systems.
5. LED Lights
Another effective means to cut back on power costs is to purchase LED lights as opposed to traditional incandescent or fluorescent bulbs. Not only will LED lights last far longer, but the amount of power they use is drastically reduced.
6. The VoIP Edge
Using the Internet to make phone calls can be far superior to employing a traditional landline. You will be billed a low monthly rate and some companies even offer this service for free. In reality, you will be able to save a fortune on communications; particularly if calling long-distance.
7. Budget Cleaning
This may sound a bit bizarre, but speak to the maintenance company and ask them what they would charge if you purchase your own cleaning products. Many will be able to offer significantly reduced rates.
8. Buying in Bulk
Much like when shopping for food, purchasing office products in bulk can help you save those precious pounds. Everyday materials such as stationery, writing utensils, and printer cartridges are a few items that can be obtained in massive quantities (and at substantial discounts).
9. Let There be Light
In the winter, be sure to open all window blinds as much as possible. The pale rays of the sun can heat even the largest of spaces. If you live in a chilly area, this is an effective way to reduce your heating costs.
10. Ditch the Printer (Mostly)
Printers generate a massive amount of excess waste and replacing cartridges can be expensive. Opt to send the majority of work orders digitally via PDF documents. Not only can these be transmitted instantaneously, but they are free to generate.
11. Use the Right Business Checking Account
Max Benz from BankingGeek suggests that you should spend some time deciding on the right business checking account for your company. There is an obvious cost involved like a monthly fee but using the wrong checking account can also come with indirect costs such as spending more time than needed on fixing issues with customer support or rigid transaction limits.
Hence, you should think about your requirements when it comes to picking your checking account and make sure that you choose a product that fits your needs.
These are eleven sure-fire ways to keep your small business costs down. You will be amazed at how much money each can save and your bank account will thank you!
Do you want a free Project Management Software?
We have the #1 Online Project Management Software starting at $0