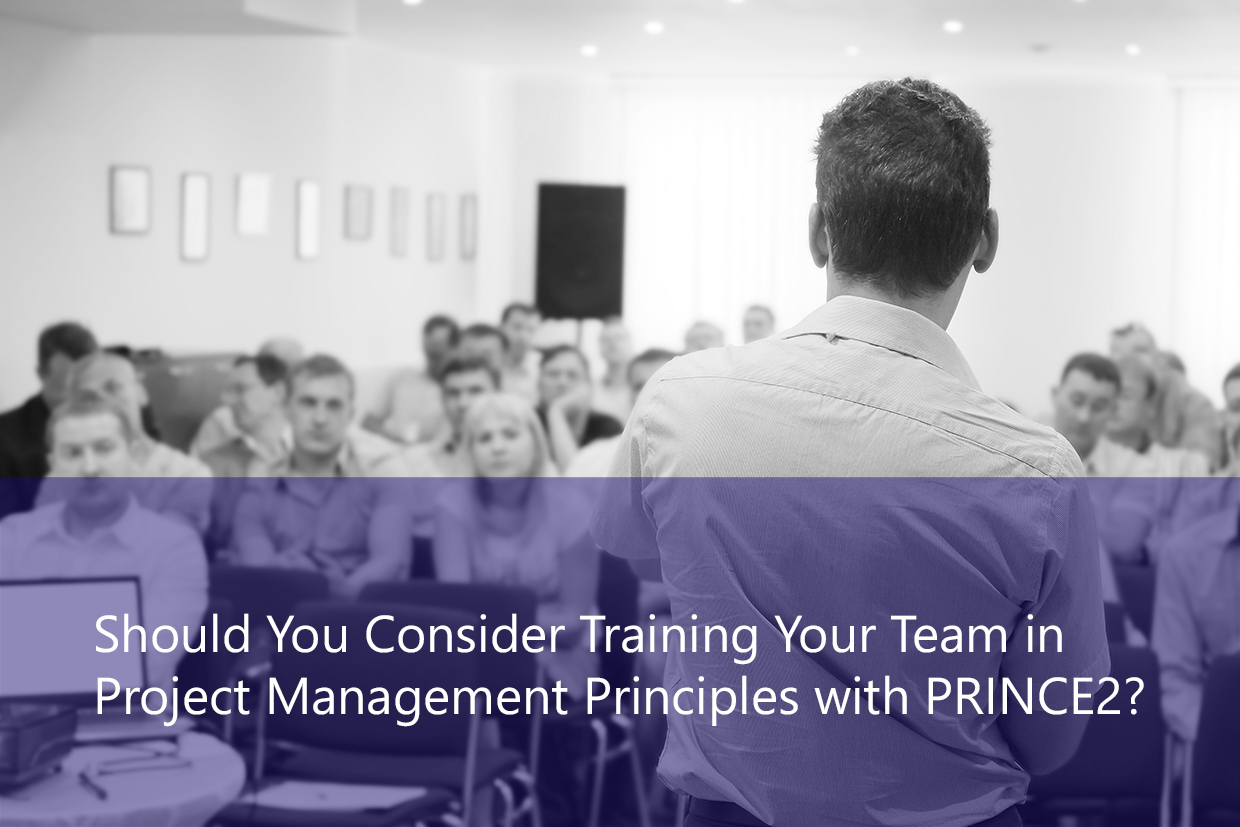 ProProfs Project is really easy to use. It's been built from the ground up to be intuitive so that anyone with any project experience (or none) can get going straight away. However, projects aren't just about software.
If you've been tasked to take on a project, then you've probably been given quite a lot of responsibility. You may well be the person in charge of the whole process, in which case you may have to deal with other team members, executive managers and, horror of horrors, customers.
How do you deal with that?
Project Management Training
Training is the key, and it's not just about showing people how to click on buttons in a screencast, it's about explaining all the principles of project management, and that will likely involve PRINCE2.
Never heard of it? If you haven't, and you're embarking on a large project, then you should look it up.
PRINCE2 is a process-driven project management methodology that is based on seven principles, seven themes and seven processes. It is designed to work in any environment because it focusses on outcomes and products.
Now owned by AXELOS, PRINCE2 has its roots in the UK Government where it became the standard for running projects throughout all agencies.
As a framework, it's ideal. It doesn't tell you to use a particular software package, you simply get a set of templates that can be used to make sure you adhere to the principles, and that's it. All PRINCE2 does is address the processes and techniques used to deliver any project.
Why have I not heard of it?
PRINCE2 is big in the UK (where it was created) and Europe but the rest of the world is now starting to get to grips with it, simply because it's such a fantastic system which works across so many disciplines.
PMI is the main qualification in the USA, although it's useful to know both.
PMI deals with the skills and knowledge required by the project manager to manage the entire lifecycle of a project, so knowing PRINCE2, which is a methodology, as well, can be of great benefit.
As a project manager, having both skills can also help your career. Take a look at any job board and search for project management roles that ask for PRINCE2 or PMI, and you'll see that the number of jobs and the salaries offered can be pretty tempting.
Where can I get training?
You can learn PRINCE2 in many ways. There are on-line training courses available, together with books and resources which may be enough to get you going, but there's nothing to beat classroom-based project management training.
Being able to ask questions and get answers from a qualified trainer with lots of experience is of huge benefit, and many offer after-training support. So, if you get stuck when you're in the middle of a massive project, they can be on the end of a telephone to give you the advice you need.
Do you want a free Project Management Software?
We have the #1 Online Project Management Software starting at $0