The Collaboration Update is live! You can now invite your friends and colleagues to your projects. There are also some other cool new features in this latest update for 2010.
Collaborate!
You can now invite your friends and colleagues to your projects and assign tasks. Although quite basic, this feature enables you to share and assign your work with others where before you could only see your own projects and work on those.
Please note, that this feature is quite new, so you may experience a few 'bugs' and we'll be adding better functionality to this feature over time. Feel free to keep suggesting though.
How does it work? When you create a project you can type an email address in the Collaborators box. If those emails belong to users of ProProfs Project their name will show, otherwise they'll be invited with an email.
Please make sure you get a Gravatar here: https://en.gravatar.com/
Assign Tasks
When you create a Task for a shared project you can decided who is responsible for the Task. This user will gain visibility of the task and will be able to update the Hours/Days. There will be other abilities for task owners as well soon, but this is enough to get you started.
Share Comments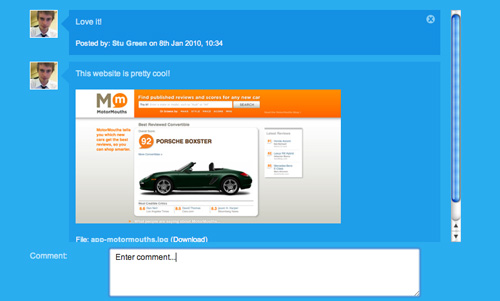 I personally love this feature. You can now write comments on projects which will be shared with your collaborators. If you choose to invite a client to a project, you can discuss the project and upload and attach files.
Again, it uses Gravatars for this. So make sure you get one.
Decimals in Hours
You can now specify decimals in hours, for example if you are working in half an hour billable time slots, just edit the task and input the time directly.
Custom Invoice Due Date
You can now specify a custom invoice due date, instead of the default payment terms.
Discounts
If you want to, you can now add a discount to your invoices. This is useful if obviously you want to discount your total project price, but also for those wanting to invoice for their projects in separate stages. Just create one invoice for a project with a discount, and later create another invoice for the same project without the discount.
Custom Paypal Email
You can now specify a different Paypal address if you want to use an email other than your default login email address. You can do this in your My Details page.
All the rest…
As usual, bug fixes, performances updates and other little updates that all help to make project the best, simplest and most fun project management and invoicing tool out there!
If you have any more suggestions feel free to use the Feedback tab on the right, or drop me an email. Thanks and enjoy!
Do you want a free Project Management Software?
We have the #1 Online Project Management Software starting at $0