I'm sure the scenario is familiar. You take on a new client, and you start negotiating how you're going to manage the job. You tell them that you've got a great project management system, and you'll send them access details. However, they already have one, so they want you to update theirs.
Suddenly you've got more work to do than you envisaged.
All this is about to change.
The number of web-based applications available to the contractor and small business is vast. There are new systems appearing every day, all with their unique way of doing things, all with their own take on a familiar subject.
This is good news for many because it means costs are low as all of these systems compete, but there is a downside. If you're a service provider who deals with lots of clients, you'll probably find that they all have their own take on which is the best system to use. When you sign up a new customer, they'll want you to keep their system updated, but you'll also have to update your own.
This adds to your administrative overhead and also means errors could creep in. What if you update one, but not the other?
Zapier is the tool that solves this problem. It acts as a bridge between hundreds of applications and allows them to talk to each other and share data seamlessly.
And now, ProProfs Project is proud to announce it's own integration!
How Will This Help Me?
Maybe your client uses Trello to keep track of tasks, and they expect you to update their list when you add a task to your project?

Job done!
Here's another timesaver. Say your bookkeeper is the traditional type that doesn't have any fancy cloud computing system but you need to email her whenever there's a new client. Here's your answer: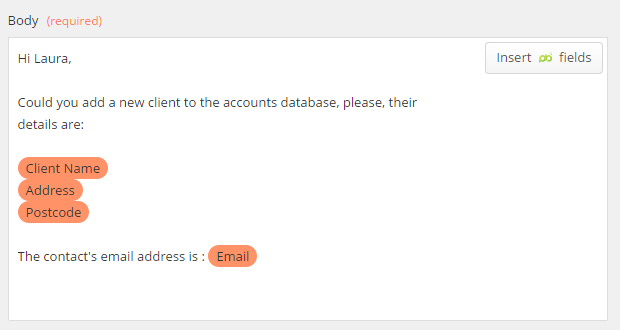 Now, every time you add a new client, the details will automatically be emailed!
We're really excited about this development, and it opens up ProProfs Project to so many new applications. Over the next few weeks, we'll be highlighting some new recipes that will help you save time, money and get things done more efficiently than ever before!
So, head over to Zapier, and get automating!
X
MultiCopyPaste
Time to upgrade, it's free!
Simply click on the top left of the extension and register to get access to 10 shortcuts. Your email will remain secure, but we might get in touch for your feedback!
Do you want a free Project Management Software?
We have the #1 Online Project Management Software starting at $0