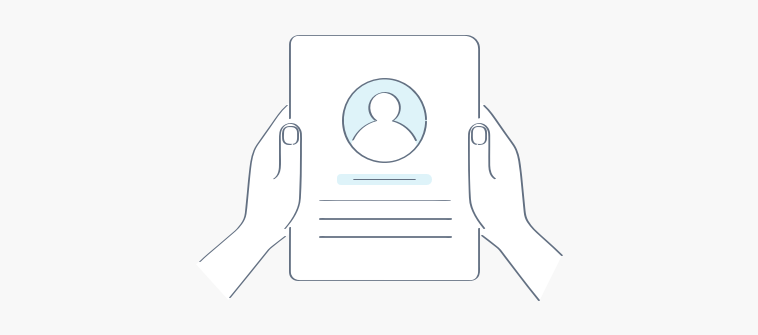 Many project managers tend to skip analyzing project scope when they take up on a project or when they brainstorm on ways the end-goal can be achieved. Even if the project scope is defined right from the start, there can always be a situation where it needs to be updated or redefined. Having said that, project creep is seen as the main reason that leads to project failure.
However, project creep is not limited to scope changes. It can result from a number of factors, including unclear client vision and inefficient team communication. Whatever may be the reason, there are ways to not only identify project creep but manage it in time to avoid project failure.
This is exactly what this chapter of our project management guide will cover. Now, before we dig into the topic at hand, you need to understand 'what is exactly project creep'.
So, What is Project Creep?
In theory, project creep can be defined as an uncontrollable expansion of project goals that were pre-defined.
PMBOK, Project Management Body of Knowledge, defines project creep as "adding functionalities and features without addressing their effects on time, resources, cost, or without customer approval."
Basically, when a team starts working on specific goals and deadlines, there is always a possibility of additional tasks being added or a situation wherein the resources allocated for project completion are not enough. There are so many reasons why project creep can occur, and usually, the situation smacks you right in the face without a warning.
Having said that, it is crucial to be always prepared for any kind of project risks that may come your way. The best way to deal with project scope is to keep a clear head, identify the issue, and manage it accordingly - within the project time, budget, and resources.
However, there are times when you may need to modify project scope - but project creep can be managed in such circumstances too. Let us see how.
How to Identify Project Scope Creep
Identifying scope creep in project management can sometimes be tricky, but if you know the key reasons - it becomes extremely easy to avoid or manage such issues. Let us cover a few common reasons that can lead to project scope creep:
Unclear Project Scope

Not Involving Client Throughout the Project

Ineffective Team Communication

Inaccurate Budget Management

Delayed Deliverables

Project Complexity
Now that we know what is project creep and how to identify it, the next step is to know how to manage such issues without affecting your project in any way whatsoever.
How Do We Manage Project Scope Creep?
Many project managers find it difficult to manage project scope creep, which ultimately results in major project risks or even complete failure. The most common reason why scope creep is deadly in project management is that most managers don't know how to go about managing the situation.
To help you out, we provide you tips for managing project creep in this guide:
#1 Always be vigilant from the start
Being vigilant and thorough from the start is extremely important to avoid project scope. Defining the complete project scope to including every stakeholder in the process is essential for project success. So, project managers must handle project scope by saying yes/no to new requirements as soon as they surface.
#2 Understand the client's vision completely
Before starting off with a project, it is essential to understand your client's vision completely. Is the vision achievable? Do you know exactly what your client wants? How they want it implemented? Everything needs to be clear from the start to make sure there are no obstacles during the project implementation.
#3 Know all project requirements
Along with having a clear understanding of the client's vision, it is also extremely important to know and understand all project requirements. Right from budgeting resources to allocating manpower, everything needs to be given proper thought. Another tip is to involve all team members during the project planning process to make sure everyone is in the loop.
#3 Address the scope changes immediately
When you encounter scope changes during the course of a project, it is essential for you to address them immediately. Further, you must know when to say "no". Not all project creep pertains to achieving the pre-defined goal. So, it is important to analyze the changes and incorporate only the ones that are truly necessary and achievable within the time, budget, and resources.
Use a robust project management software
Nowadays, project managers are using simple project management software to not only manage their projects but also handle scope creep. The software gives them a platform to define project goals and objectives clearly and completely. Not only that, but you can also address scope creep and make necessary changes immediately while keeping both your team and clients in the loop.
So, whether you are planning to start a new project or are already in the middle of delivering one, remember the important tips mentioned in this guide to make sure you can manage project scope creep immediately and efficiently.
---
Summary Questions:
Now that you have a little idea about scope creep, let us cover a few basic questions asked about this topic:
Q1. Is scope creep a risk?
Yes. If scope creep is not managed immediately, it leads in project failure. Usually, it causes budget overruns or deliverables that don't match the client expectations.
Q2. How do you limit scope creep?
You can limit scope creep by being vigilant from day one, understanding the client vision, understanding project requirements, keeping all team members and teams in the loop, and including a process for changing scope.
Q3. What causes scope creep in project management?
There are multiple reasons that can cause scope creep, some of the reasons include unspecific scope definition, insufficient resources, disengaged stakeholders, etc.
Do you want a free Project Management Software?
We have the #1 Online Project Management Software starting at $0