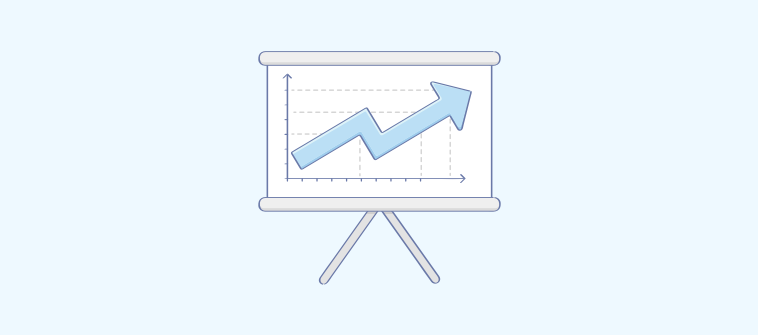 Managing projects has become a lot simpler for organizations today. From planning, organizing to monitoring the progress of a project, all aspects can be carried out anytime, anywhere, thanks to the proliferation of user-friendly software tools.
Each year brings in new trends that continue to transform the project-management landscape further, affecting both the software you depend on and your everyday working methods. What does 2020 have in store for all the project managers out there?
Let's check out the top five emerging project management trends of 2021:
#1. The Rise & Rise of Agile
To quote the Association for Project Management, the Agile methodology is based around:
delivering requirements iteratively and incrementally throughout the project life cycle.
Anyone who has ever worked in an office that adopted Agile knows, it can take a while getting used to. However, Agile's emphasis on flexibility, breaking projects down into smaller, more manageable pieces and collaboration means it is bound to become more popular in 2020.
Switching to the Agile work process can help teams of all sizes to manage their projects in a simpler, less daunting way. However, before getting this work process implemented, it is important to invest in a high-quality yet a simple project management software that helps managers assign tasks and track progress with maximum convenience.
Look out for these features before investing in a Project Management Software.
#2. Project Management Software will make Remote Work More Viable
Working remotely has become a trend increasingly with 3.9 million Americans, who are now based at home for at least half of the week. This is expected to increase in 2020, as it has in recent years. For example, the number of remote positions rose by more than half between 2014-2017.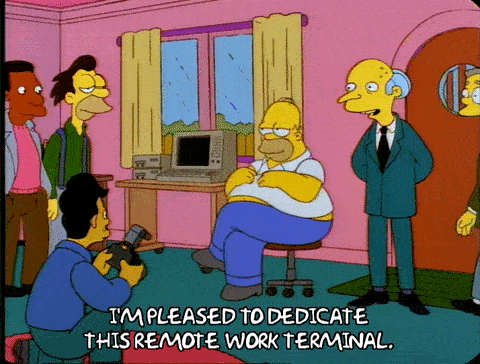 The widespread availability of collaboration and communication tools has spurred the growth of this trend. Businesses can stay connected with employees across the globe in real-time, while colleagues have the freedom to join forces on files via their phone.
To make real-time collaboration possible, getting a project management software onboard will be a great idea. Companies can stay on top of all the assigned tasks and monitor their progress, no matter how far apart teams may be. The Agile methodology can still be incorporated and the best project management tools can help to establish this work process efficiently.
Use ProProfs Project to Manage Remote Teams >>
#3. Taking Advantage of Automation
Automating repetitive tasks is one of the perks that managers can achieve from the use of project management software. These include sending automatic notifications when milestones are reached or when new files are attached to tasks. You can expect dependence on automation to rise steadily in 2020, as more and more project managers aim to reduce workloads and maximize productivity.
This is especially beneficial for big companies where large departments are to be managed. It's important to stay on top of each project, track their development and make sure all members of a team pull their weight.
But without a software tool in place, the same tasks can become very difficult to manage. There are a lot of responsibilities to look after that include following up on assignments, monitoring changes in project status, creating reports for clients and more.
Being able to automate those tasks will become easier, providing you more freedom to focus on your most important work.
#4. Greater Emphasis on People Power
This year will see more companies recognize the importance of an individual in project management, rather than just focusing on tasks and deadlines. To achieve goals, it is vital to building teams that work well together, know how to communicate effectively and understand how to work on their strengths.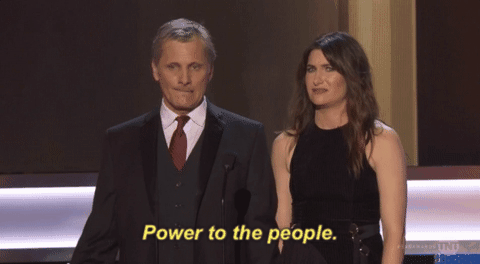 So much of good project management depends on discussions, employee monitoring, and transparency, and employees should feel confident enough with colleagues, to be honest.
This can help to minimize the risk of mistakes; if team members are comfortable to admit that they don't understand a task or need help, then issues can be nipped in the bud before they escalate into time-wasting, costly errors.
#5. Data and Analytics will Play a Big Part
Evaluating data will help project managers identify past mistakes and create more effective plans. It's incredibly easy to find and collate data from numerous areas today, gaining comprehensive insights into ongoing work.
Project managers can also explore how the goals they achieve actually impacts the business and consumer overall. This shows them the value of their work and allows them to make informed decisions on upcoming projects.
Getting access to insightful analytical data can help to reduce risk and wasted time in the long run. It also lets you view the impact of workflow or personnel changes, giving you hard evidence to rely on. You can also predict the outcome of certain decisions based on historical data.
Conclusion
These trends in project management in 2020, will affect countless organizations across various sectors. Plus, their major focus is on being resourceful.
Embracing the Agile methodology, offering employees the freedom to work from home and studying data can all help project managers achieve their end goals in 2020.
Which of these latest and emerging project management trends do you believe can be the most crucial ones to impact your project this year? In case you have ideas for other trends, please share them below in the comment section. We'll be happy to cover them!
Do you want a free Project Management Software?
We have the #1 Online Project Management Software starting at $0