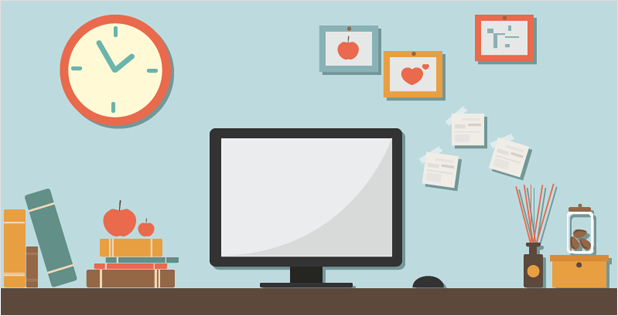 Technology innovates how we engage with the frenetic pace of the workplace. The computing devices and mobile devices we use also shape how we think about productivity in the office — and productivity at home.
A work day at home can take the most organized of us to task. When you work at home and the faucet breaks, your canine makes a Technicolor yawn, or you cannot remember where you left your headset for conference calls, your assignments still need to get done.
When the office space you visit daily is at home, how do you manage an intelligent workspace productively?
The Next Frontier
Professionals who share their projects between days at the office and working at home complete work at greater scale and in less time. A smartly planned workspace and a work schedule replete with a computer, a tablet, or a phone and distraction-free hours sets the stage for masterful productivity at home.
The motivation to work at home coupled with the ability to complete a high quality of tasks is what makes home productivity appealing. Working from home continues on an uptick as opportunities for employment continue to grow.
The Standard Occupational Classification (SOC) system follows the number of occupations that are categorized into recognizable areas. These general occupations are anticipated to grow between 2013 and 2020, according to the U.S. Bureau of Labor Statistics (BLS):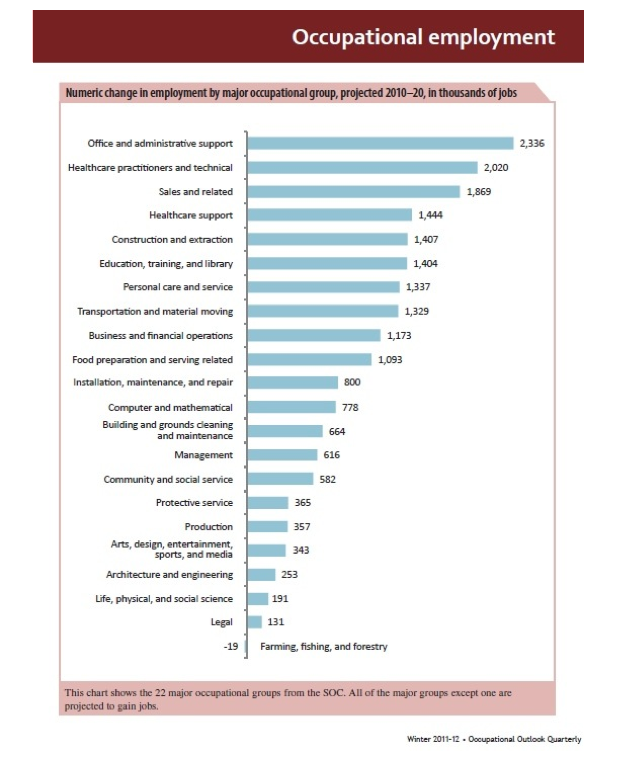 As fields with specific skill sets hire vertically, the positions will require people with identical or greater skills to fill them. Planning to embark on the magical journey of working at home or telecommuting? The future is bright.
Productivity at Home
Not having a defined set of hours to complete assignments is often considered one of many perks. Productivity at home is also fraught with diversions. The TV or the video streaming may become a distraction as easily as a bright and sunny day, or a snowy and brisk one.
How you manage your time is crucial with any project management activity

No work environment is 100% perfection. You can make your home space less of a distraction while you remain the expert in your field (and stay in personal control of your productivity). Clear your thoughts for a little fall spruce-up with 6 ways to own your productivity at home like a boss.
6 Ways to Own Your Productivity at Home like a Boss
1. Pre-plan your day before you go to sleep.
Schedule your projects ahead of time. This gives you a personal "mind-map" to follow and this can help you focus on the next day's tasks so you stay productive.
2. Dress for the day like you would for the office.
This doesn't mean you have to go all out. If you have a meeting with your project management team or your clientele, look presentable. Showing up to your video conference spiffed-up is a reminder to your team, your clients, and to yourself you are professional.
3. Have breakfast before you work.
The word "breakfast" means literally, a break from a fast. You have gotten some shuteye, so fuel your body with some long-lasting energy. Drink good old-fashioned H2O to keep your brain happy and your workflow, fluid.
4. Feng shui your home office space.
What is visually in front of you can inspire or wallop the noggin when simplicity is the muse for getting more things done. De-clutter your office and reorient your desk and workplace accoutrements. Reimage your work space as a relaxing panorama. Remember to keep things real with a project management schedule to make your productivity at home a breeze.
5. Set weekly rules.
Nowadays everything seems to need our attention. Delegate home related tasks to people in the home. Arrange a certain number of hours when you will work. Check E-mail and phone messages at a designated time to keep your creativity fresh.
6. Wake up at a set time, stick to the script!
A benefit of working at home is flexibility. Divvying your tasks between work and pleasure may require a little stealth in day-planning. Use a clock with an alarm to remind you when to return to your work. Fit in projects around the hours you plan with work. Some of us are more productive in the evenings, others of us in the mornings, or afternoons. Choose a time each day when you are most inspired. Opt for a project management tool like ProProfs Project and ensure you complete tasks en Pointe.
Distractions may happen any time. Fulfilling responsibilities is less stressful when they are managed. When you are out and about and you have to handle life spit-spot, don't forget to bring your project management too, and make certain your tasks and sub-tasks are good as gold!
Do you want a free Project Management Software?
We have the #1 Online Project Management Software starting at $0