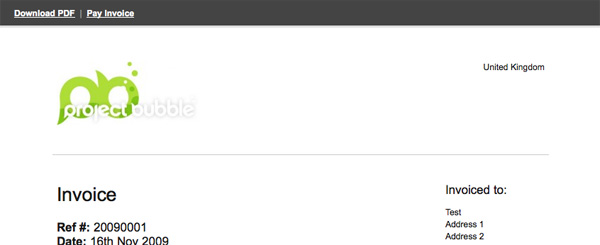 We are very excited to announce our new invoice payment feature. Now when you raise invoices for your projects, not only can you automatically generate a PDF with itemised billing, you can now view a 'Permalink' of the invoice, send the invoice to the client with the click of a button and even have the client pay you with Paypal!
Make sure you have set your Paypal address in My Details
Click on Invoices, then Add Invoice
Select the project (must have costings set up and tasks)
Make sure invoice is public
Click on Save Changes
Click on Send
Your client will receive an email with a link to the invoice, and there they can pay the invoice and/or download the PDF.
Hope you enjoy!
Note: This is all very new so if you get any problems, please use the Feedback page to tell us. Thanks.
Do you want a free Project Management Software?
We have the #1 Online Project Management Software starting at $0