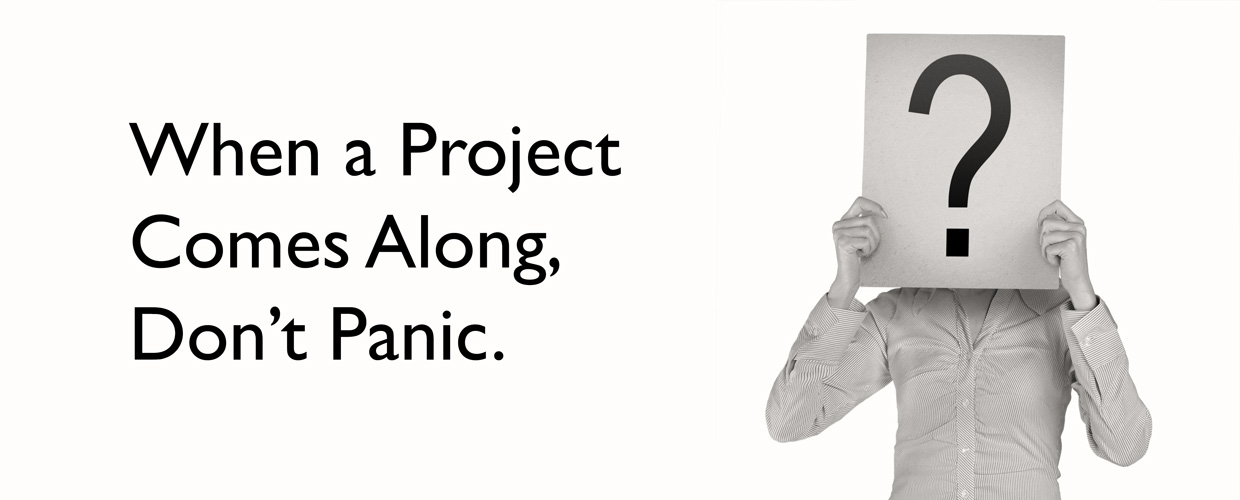 You're new to the job, you haven't even learned where the canteen is and yet you're dragged into a meeting with a bunch of other people. They all look at you. Your boss has told them that you come from a very technical background, you've looked after many servers in your previous roles. This new project is ideal and you've been drawn in to be project manager.
Wait? What?
This happens all over the world. Someone who is technically brilliant is elevated to PM role because of those skills, however that could be a massive mistake. You're a technician, a brilliant one, but your boss now wants you to manage. That's a completely different skillset. This could get tricky.
Don't panic! We can get you through this, stick with it…
Know the project
Don't leave anything to chance. The biggest problems with project failure is when things are misunderstood, communication isn't clear and the basics are left unchecked. Simply make sure you know everyone on the project, their skills and their roles.
Get contact details for everyone involved, you'll need to have them at close hand. Understand what they do and how they work.
Setup an on-line project system
Whaddya know?! ProProfs Project is ideal for this. Set it up and invite all your team members. You'll be able to coordinate tasks and also let team leaders set their own tasks with you keeping overall control.
You actually don't need to micro-manage everyone, but knowing the status of tasks is absolutely essential, especially if you need to report back to someone. Make sure everyone knows what's expected of you by setting clear outcomes and expectations and putting it in black and white. Do not leave anything to chance.
It's not an excuse to "assume" someone should have done something because you thought it was obvious. For example, if you ask a technician to re-build a server and then go looking for some files, it's not reasonable to expect them to have backed it up first.
Let your best people do their job
Once you've delegated roles, let them do their job. Of course you want feedback and you want information, but don't get in the way. If someone is better at doing something than you are, then you need them to get on with it. If you interfere, it will disrupt them.
Don't hide anything
Be clear about everything. If things aren't looking like they're going well then feed this information back as soon as possible. Likewise, instil a feeling of trust in your team so that they're not afraid to tell you when things aren't going to plan.
The worst thing to do in any situation that's not going well is to think it will just go away. It might well do, but if it doesn't then the chances are it's going to get much worse. Preparation for the worst is easier the longer you have to prepare. If things are going wrong, you may be able to bring someone in who can fix it. The longer you have, the better chance you have.
You're not the first, don't panic
Do you want a free Project Management Software?
We have the #1 Online Project Management Software starting at $0