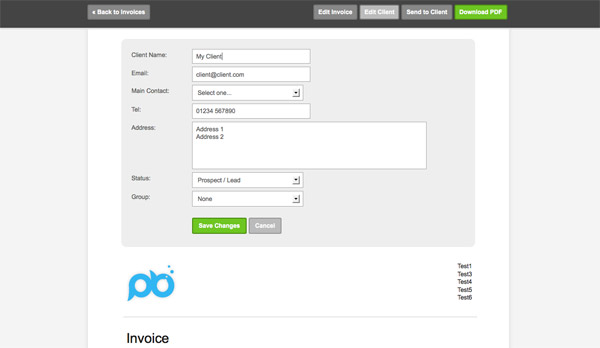 Invoicing just got even easier!
Before you had to go back to the main interface to edit your invoice, or if you wanted to just change the title of the invoice for example it was a bit of a pain. Now you can do it all on the same page, easy!
The new toolbar at the top lets you edit the Invoice, the client, and even send the invoice directly from that page. Your clients won't see the same buttons you see don't worry (test on a different browser if you want to be sure).
Another update that will make your life even easier!.
Do you want a free Project Management Software?
We have the #1 Online Project Management Software starting at $0