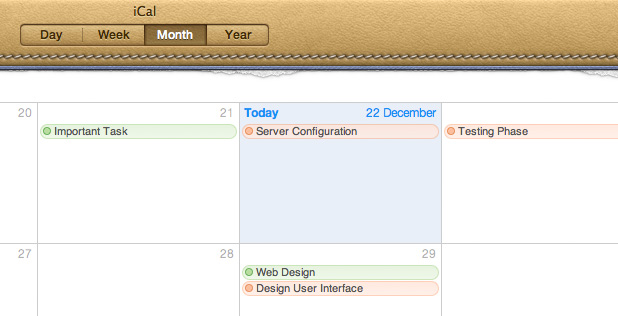 Synchronize your project and task milestones with iCal and Google Calendar.
We were feeling festive and thought we'd give you all a nice Christmas gift for 2011, iCal and Google Calendar feeds! We hope you enjoy the festive treat!
Simply click on the Project Report page (magnifying glass), then click on iCal Feed. You will be taken to your calendaring application and it will import the live feed automatically. This means that now you won't forget deadlines because you forgot to check your ProProfs Project dashboard. All your project and task milestones will appear in your calendar and be updated automatically.
If you want to import to Google Calendar, just remove the "webcal://" part of the URL to download the ICS file. Then import it to your calendar via the Settings page.
Merry Christmas and Happy Holidays!
Do you want a free Project Management Software?
We have the #1 Online Project Management Software starting at $0