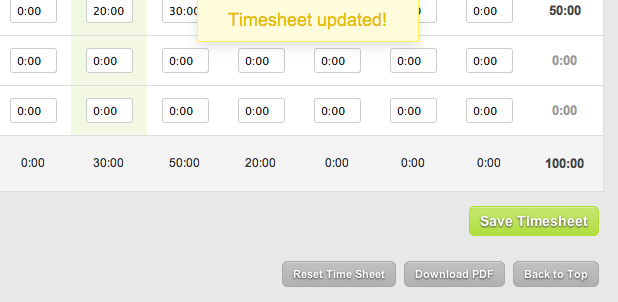 We've added some cool new features as well as updating existing functionality. Check out what we've been working on this month, and find out what is in the pipeline for October.
The Timesheet feature is a powerful feature that is often missed in ProProfs Project. Users know they can click the timer to add time to their tasks, but they often don't know that by clicking the Timesheet link underneath the timer they can get a really powerfully, fully editable, timesheet which lets them edit all their time entries for the week and before.
We've just improved the functionality so that you can now edit all your entries then save them with the single click of a button. Just click the box, edit your entry, then repeat for each time entry. When you are finished just click Save at the bottom of the page and your entries will all be updated. Alternatively if you want to use the old method just press Tab or Return to move to the next entry.
Add to Existing Invoice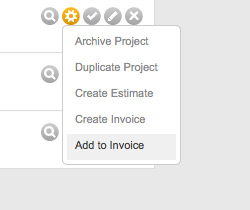 We have often had requests for the ability to invoice for multiple projects. Previously you could only invoice for one project at a time, however now we have added the ability to simply append an existing invoice with the data from a project.
Just click the Options cog button and then click "Add to Invoice" to either bill for additional tasks in the same project, or to add a completely different project to your invoice. The price of the tasks will be automatically calculated and then added to your invoice. This feature is simple, but brings in the ability to invoice for multiple projects – just as you requested!
Improved Project Page with Comments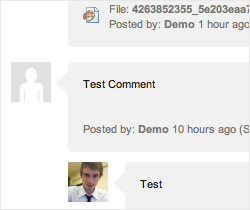 We have been thinking a lot about how we can make the Public Project page more useful to you since we've added the amazing new Reporting Features. After hearing feedback from users that they wanted a central place to view everything to do with the project, we thought we would finish the page off by adding Comments in there.
Not only can you view the comments posted on the project, but you can also view images and files that are attached too. This is a great feature for sharing the main details on your projects (such as the status of your tasks) but not only that you can quickly view the comments and the amount of time spent on tasks. Everything you need.
API Re-launch
We'll be blogging shortly about the new API that we've been working hard on. It will be a great way to download/backup your data, as well as a way to connect with other applications such as CRMs. Also we know that developers will love the new API and are hoping there will be a stream of new apps such as Timers and so on. If you are interested in playing with the new API let us know. We are hoping to launch a read-only version of the API in October.
We hope you enjoy the new features! Keep your suggestions coming.
Do you want a free Project Management Software?
We have the #1 Online Project Management Software starting at $0