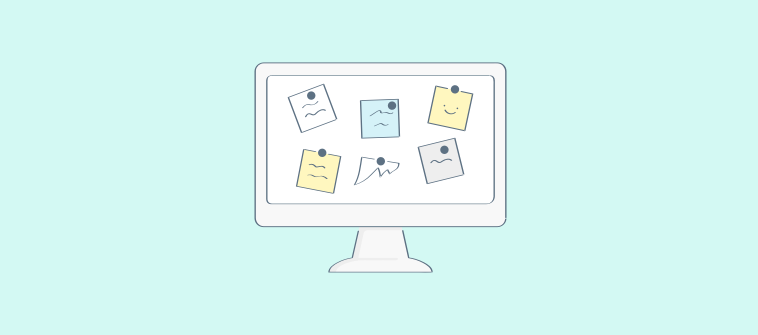 There's no denying that "two heads are better than one". While this adage is undeniably true, the question is not only how do you achieve seamless collaboration, but how to improve collaboration in order to ensure the attainment of shared goals?
Well, according to the famous philanthropist and business magnate, Andrew Carnegie, the answer lies in teamwork—
The ability to work together and direct individual accomplishments towards organizational objectives.
To put this into perspective, your eLearning team members are like pieces of a jigsaw puzzle, and each piece must play an integral role in the project in order to achieve the common goal. This way, collaboration and effective teamwork can be achieved. But how do we do that? Let's dig in!
How to Improve Team Collaboration?
"How to improve collaboration" is a question most managers ponder upon, but can rarely come up with a fruitful answer. To be honest, improving collaboration is not that easy, but it isn't impossible.
In this blog post, we cover some strategies for effective team collaboration within your eLearning team, ensuring that your learners will get the best possible eLearning experience.
Quick Navigation - Top 9 Tips to Boost Collaboration within Your eLearning Team
1. Explain Expectations in Advance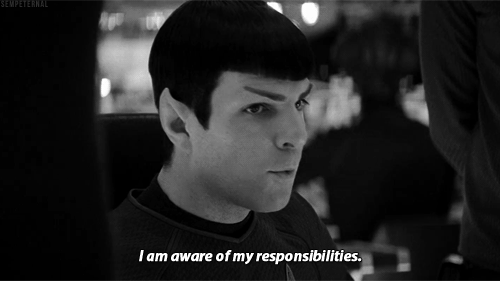 Clearly explain what is expected of the eLearning team as a unit as well as individuals within the group. Make sure that everyone understands the client's expectations. Ensure the whole team is on the same page at all times, and create a detailed outline to show everything that is expected.
This provides comprehension of what is expected from the word go, so that conflicts along the line can easily be avoided. Additionally, a detailed outline eliminates any confusion regarding the expected outcome and also highlights the role each member plays to achieve this. You can even opt to have a sit-down with the members of your eLearning team and address any questions or concerns they may have while stressing on the importance of meeting the client's expectations.
For example, your project is to create an exhibition stand design. You can even opt to have a sit-down with the members of your eLearning team and address any questions or concerns they may have while stressing the importance of meeting the expectations that have been discussed.
Another great way to ensure all your team members understand what needs to be done when implementing a project is by maintaining transparency through eLearning project management software. Although there are many online learning collaboration tools, one team collaboration software that best demonstrates transparency among teams, managers, and even clients is ProProfs Project. It comes with all the features needed to improve collaboration among teams and ensure work quality is maintained throughout project execution.
2. Ensure Team Is Up-To-Date with Project Goals
Ensure that everyone on your team is aware of the principal learning objectives and goals of the eLearning project. Communicate the desired outcome and the strategy which you plan to use to achieve this outcome. Keeping your eLearning team in the loop is crucial as these goals and objectives act as the foundation for all the work your eLearning team needs to complete as you move forward.
Adopt the best collaborative project management software to keep your teams informed regarding any project updates or processes.
For example, in ProProfs Project, you can easily:
Give feedback to your team members using task comments

Stay informed regarding project updates with email notifications

Plan project execution

strategies with the team using shared calendar

Share files among clients, team members, and other stakeholders on the go!
Meet All Your Project Goals Using Project Management Software. Try ProProfs Project for Free.
3. Set up a Virtual Base
Setting up a central base of operations is critical for online teams. Setting up a virtual base by adopting a collaborative project management software is the ideal way to ensure all your project management tasks can be easily monitored from anywhere.
Many eLearning project management platforms, including ProProfs Project, provide options of staying in touch with your team members, assigning tasks, keeping up with deadlines, creating team calendars, among others. Besides most eLearning project management software are free, so they are great for ensuring ease of collaboration and keeping the project on the right track.
4. Identify Team Strengths and Weaknesses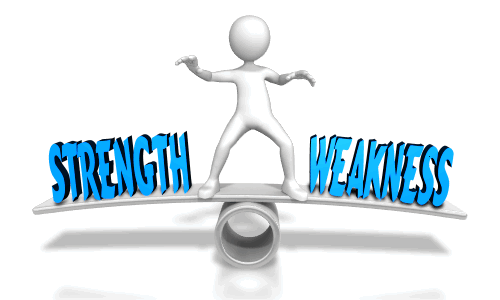 Remember, that every member of your eLearning team has strengths and weaknesses. As such, it is your responsibility to know what these are, so that you can make the best use of your team's skills and abilities. Doing this provides an opportunity to fine-tune your team's weaknesses by giving them tasks that can refine their skill sets or provide invaluable experience that helps them grow professionally.
Now, how does an eLearning project management software help in identifying team strengths and weaknesses? By offering a reporting feature.
Robust project collaboration software help in improving collaboration among teams by monitoring their performance and generating reports. This not only helps you in improving team collaboration, but also to boost team performance by pinpointing their strengths and weaknesses.
5. Inform Everyone About Allocated Responsibilities
As mentioned earlier, every member of your eLearning team is a piece of a puzzle, so each of them has a specific integral part to play. Clearly defining roles and responsibilities enables you to streamline the process. This also provides you some peace of mind, because everyone is focused on their assigned tasks as you concentrate on aspects of the project that you are responsible for.
---
Related Read: Top eLearning Trends for 2019
---
6. Send out Regular Reminders and Updates
Always keep your team updated by sending them reminders about deadlines, project updates, and other relevant information. Doing this ensures seamless communication among all your eLearning team members.
There two options you can use to ensure your team members are continuously updated; the first is to use automated systems such as collaborative project management software, and the second is to update your team regularly to ensure they are aware of any critical changes and the project's progress.
7. Schedule Regular Meetings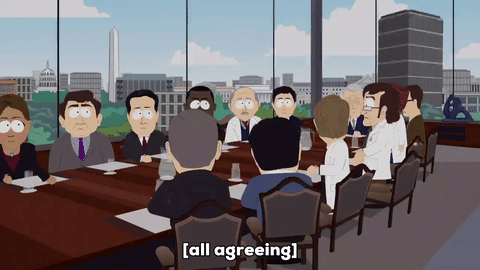 Holding regular online meetings is essential, especially if you are managing several projects at once. Having meetings at least once per week via online platforms such as Skype, Google Hangouts, WhatsApp among others, can ensure that you are on top of all your projects and that they're running on schedule.
With a collaborative project management software, such as ProProfs Project, you can use the shared calendar feature to plan regular meetings and set reminders so that no one misses an important meeting.
8. Promote Open Communication
Communication is the fundamental principle that ensures collaboration within an eLearning team. Effective communication is essential among teams as it fosters trust and encourages team members to reach out for help, explain concepts or offer alternative perspectives.
Your eLearning team members need to know they are in a safe place where they can freely communicate, share their views, and get their concerns addressed. Encouraging a communication culture boosts productivity, and eliminates the chances of conflicts that could lead to project distractions and delays.
9. Monitor Progress and Ask for Feedback
You need to evaluate your team's progress once in a while, to determine the areas which need to be improved on, assess your communication style, and crystalize the teamwork strategy. During the evaluation process, you should also request feedback from your eLearning team members.
Seek their honest opinions concerning the whole project including the team structure, the leadership strategy, and the tools used. Utilize the feedback to improve the team's collaboration and the general work environment for your team members.
Boost Your eLearning Team Collaboration with Project Management Software!
Effective collaboration is not an innate skill but a learned one. If used properly, Project collaboration software is a powerful tool that can make working with teams an easy task. Now that you have these powerful tips to help you boost collaboration within your eLearning team, you will be in a position to exceed expectations and realize objectives on time. These tips are useful and applicable if you are looking to boost your team's collaboration regardless of your client base or target audience.
---
Recommended Read:
Do you want a free Project Management Software?
We have the #1 Online Project Management Software starting at $0