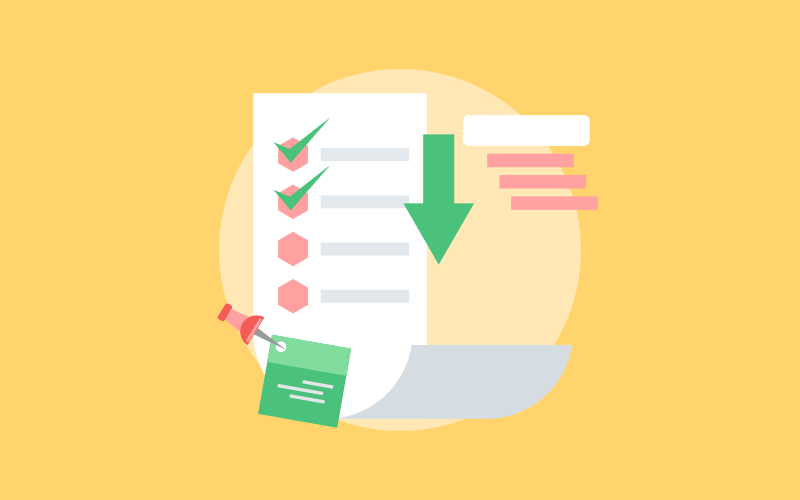 Many ProProfs Project users are individuals cutting their way through the entrepreneurial jungle hoping to release themselves from the shackles of work-a-day life. Working for yourself is seen as both the ultimate way to gain freedom as well as a quick route to burn-out and so it's important to keep a level head.
Information comes at us from all angles and it's sometimes difficult to know where to turn as we're dealing with more and more tasks. As a small business owner we have to deal with all kinds of things, not just a particular client's work, but maybe the accounts or invoicing or even buying software. Either way, it's essential to keep track of things, plan the day and also make sure you acknowledge when things are done.
We've spoken before about having a good task list, but when I read a recent article in Time (here:https://time.com/3589837/5-scientifically-proven-ways-to-be-happier-at-work/), it made me think. In the article it discusses a book called "The Progress Principle: Using Small Wins to Ignite Joy, Engagement, and Creativity at Work" which says that positive morale can come about from feeling like you're moving forward and making progress.
But How Do You Show Progress?
If you've read our other posts then you'll already be using the task list in ProProfs Project – you should be using it anyway, it's core to the software! However very often it's used to see what other people are up to.
Many project managers use it to keep track of when tasks are done by their team and maybe they use this in a report, however it's important to also use it for your own tasks.
Maybe set up a list that only you use and put a list of tasks on it for the day. Then, when you do those tasks you can tick them off.
How many times have you got to the end of the day and thought that you'd achieved nothing? If you've been working on a particular difficult project late in the day, it can cloud your judgement on how the rest of the day went. You then get ready to go home with a feeling that you probably didn't achieve as much as you could have. With a ticked-off task list, you can suddenly see that you did actually get quite a lot done.
It's psychological, yes, but it's science and it works!
How to Get the Best from It
Of course, this is reliant on the fact that you did actually get something done before you hit the brick wall so a little trick to do early on in the day is to work on some really easy tasks. It sounds like a cop-out but the ramifications on the rest of your week can be massive.
So, make a list, tick of the easy ones then review your success at the end of the day. It's the route to happiness, science says so!
Do you want a free Project Management Software?
We have the #1 Online Project Management Software starting at $0