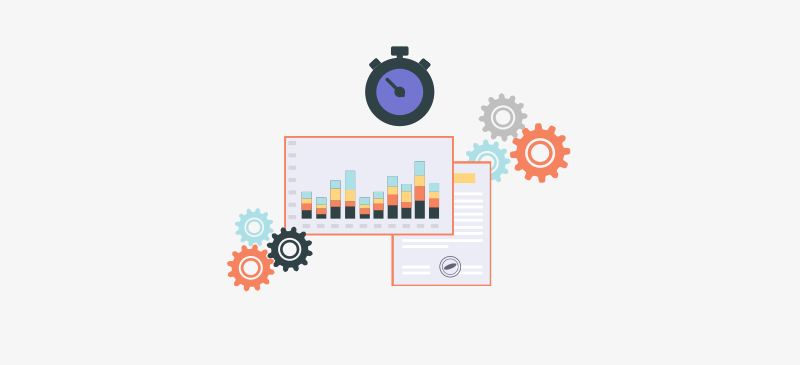 You are managing a team of software developers.
You planned the entire project execution and explained exactly what module each developer needs to deliver and by what time.
Assigning tasks and not following up or coordinating between all developers can cost a lot in the long run.
The cost?
Project failure

Budget overruns
…but, the one thing that most managers tend to overlook is that not having a proper project management system in place can also affect the quality of work and brand value.
So, it is safe to say that software development projects aren't an easy deal for organizations, especially for start-ups.
You can never be always prepared for unforeseen risks in a project.
There are various challenges they may face while working their way through successful completion. That's why they are advised to follow some predefined steps of a 'software development lifecycle'.
Let's take a glance at the six-step lifecycle of a software development project: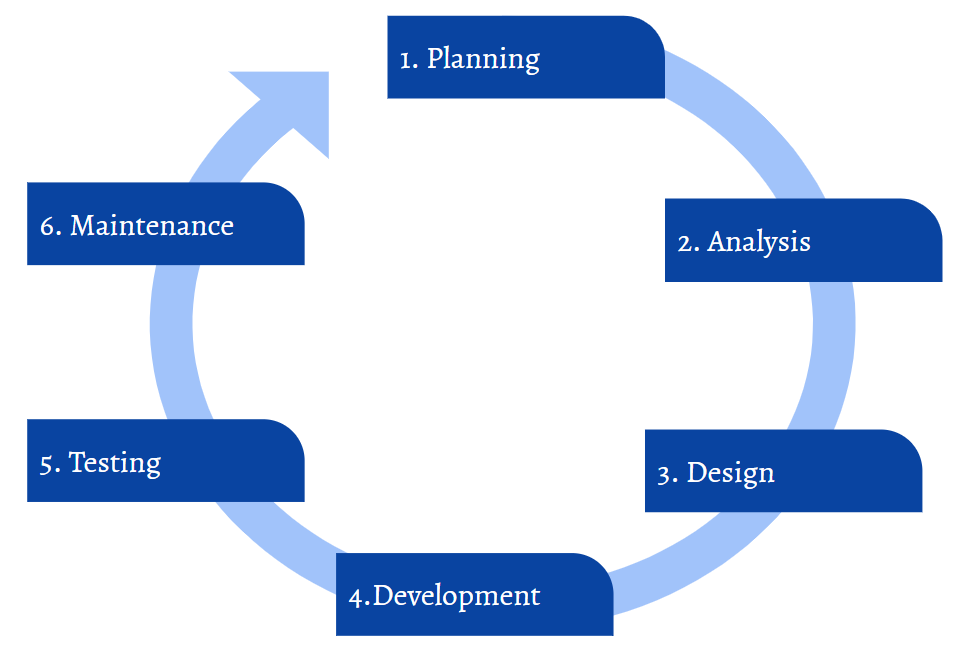 Following these steps can reduce the pressures of a painstaking start. But the team can come across different challenges even then, and most errors usually arise due to human error.
Challenges Faced by Software Developers and Their Managers
⇒ Error in Defining Project Requirements
This error happens due to lack of communication. While teams sit together to align requirements for a project, they tend to miss on essential requirements.
But why does this happen? So what stops them from discussing essential requirements to complete their software development project?
Its got to be the inability to communicate with proper thought alignment and maintain minutes of the meeting when the entire team sits for a project progress discussion. This is one of the major human errors that could lead to project failure.
⇒ Late Feature Requests
There can be some late feature requests that stakeholders or even users can ask the organization to incorporate after testing it thoroughly. Although it may seem fine at first, it does raise questions later about the planning efficiency of the team.
The reason why they left a feature out of the planning list shows that they weren't clear about what they expect the software to accomplish for their users. This human error can also lead to software failure among its users.
⇒ Time Crunch During Software Assessment
Assessment is another essential phase of a software development lifecycle. This phase helps you spot any security threats or bugs that may infect the user's device. Plus, a perfect method to make sure that software is developed as per the initial plan.
But this is where many tend to make the mistake of assuming it just an assessment that needs to be done. After figuring out the issue, the development team needs to find a valid solution that helps to correct the bugs in time before the product gets launched. So if you think the time set for software assessment phase is perfect, then think again.
You probably haven't taken the 'solution aspect' into consideration while setting a deadline for your assessment phase.
⇒ Scope Creep
This is yet again a major human error that project leads need to consider while developing a software tool. It happens because of not defining, documenting, and controlling the scope of a project. So, what's the solution?
You need to be vigilant from day one. Further, make sure that your team and you are aware of the client's vision for the software.
Other than that, it's important that you understand the requirements of a project. Never exclude the process for changing project scope. And more importantly, ensure to incorporate the use of a simple project management tool.
So, how do you attempt to overcome all these hurdles?
By adopting a software development project management software.
Incorporating a PM tool not only helps you to avoid scope creep, but other challenges too. Let's see how IT teams can make use of a software development project management tool to avoid various challenges that arrive in a software development lifecycle.
Prevent IT Development Challenges With Project Management Software
Pulling off a project successfully can be a challenge. That's because it'll never be free of pitfalls. But it doesn't mean that you can't work towards eradicating them. And to help you out with your never-ending challenges of a software development lifecycle, PM tool integration is one of the best solutions.
Let's explore how a software development project management tool can help developers in implementing their lifecycle:
✓ Create Perfect Software Development Project Plans
It's always beneficial for a team to have a well-defined software development project plan. It makes the implementation process less cumbersome. But to have a scheduled project management plan for software development, it's important you document each step and activity in one place. That's where a project management tool can help you out.
You can document the step-by-step procedure in tasks and sub-tasks. What's more? You can set deadlines for each task separately to achieve their objectives that ultimately leads to a project's goal achievement.
---
Related Read: 5 Step Guide to Create a Perfect Project Plan
---
✓ Delegate Work to Relevant Team Members Easily
Divide work for each team, even for remote employees, by creating tasks. Once created, assign them to different teams in a click. Those responsible for task completion will get notified once a task is assigned to them.
This way every team member is clear about what tasks are they responsible for, therefore avoiding any confusion for future.
✓ Track Software Development Progress in Real-Time
What makes the use of a PM tool even more useful during a software development process, is its capability to track its current progress in a quick glance. With a feature like the Gantt Chart View, you can track the progress of every ongoing task.
In case your team hasn't worked much or hasn't started a task for long, you can quickly inform them. Let them know that a certain task under them is still pending, which is hampering project progress.
✓ Never Miss a Deadline!
One complaint that many stakeholders have in common is how projects aren't completed in time. This not only delays their aim of achieving good profits once the project is complete, but also leads to resource wastage or project failure.
To overcome this dilemma, software development project managers can add deadlines to each task. This will ensure timely completion of the project before or when the due date arrives. A clear project completion record is sure to bring in more clients later.
---
Related Read: How Do You Ensure You Meet Your Project Deadlines
---
✓ Share & Exchange Ideas With Teams Instantly
With an easy software development project management software, it is simple to collaborate with different teams and departments. You can share or exchange ideas for a particular task and leave a comment on it. Clients can also stay updated on all the ideas that your team plans to implement, which maintain the quality of your project.
✓ Stay Updated with Latest Feature Requests
You cannot think of launching your software without testing it before-hand. After all, you need to check how all features perform to make sure your users have a delightful experience. But to stay updated with all the latest feature changes, the PM tool for software development will turn out to be a beneficial addition.
Your stakeholders can update each request that'll help you improve the product further. And all recent updates are easily tracked through an email notification. Not only do they tell you to improve the software, but also act as a reminder that you need to work on them soon.
✓ Manage Remote Teams on One Platform
If you have remote teams onboard, then keeping them updated with latest changes and work assignments can be tough. It further becomes a challenge if you fail to track their individual performance too. That's when you'll ask "how do I manage all this?".
If you integrate a software development project management tool, things will be easy. It'll help you assign them work, keep them updated with the latest changes made to the scope of the project, and also track their performance hassle-free. When a PM tool helps you do all that, then not getting one integrated is out of the question.
---
Read More: How Can Project Management Software Help Manage Remote Teams Efficiently?
---
Manage Software Developers & Their Projects Easily!

Every project manager comes across numerous challenges. This is also true in case of software development teams too. And, they'll seek, not many but, one tool that helps them manage all the upcoming challenges easily. This is where a project management tool can help them out.
---
Let's take a look at some of the frequently asked questions that will further help you understand the benefits of project management software.
Q1. Do software development project management software also help in resource management?
Yes. A good software development project management tool, like ProProfs Project, helps you track the time spent on each task using timesheet entries. These entries help you analyze whether a project will go over budget. Another advantage is that billing clients on projects become extremely easy as billable and non-billable hours can be automatically calculated beforehand.
Q2. As a software developer, I find it very difficult to keep track of all my projects assigned to me. How will a project management software help me?
PM tools are extremely easy to use and help you track all assigned projects on a single platform. Not only that, you can view and monitor all projects and tasks on a single dashboard. It is really easy to assign tasks to the relevant team member and ensure all deadlines are met effortlessly.
---
Recommended Read:
Do you want a free Project Management Software?
We have the #1 Online Project Management Software starting at $0