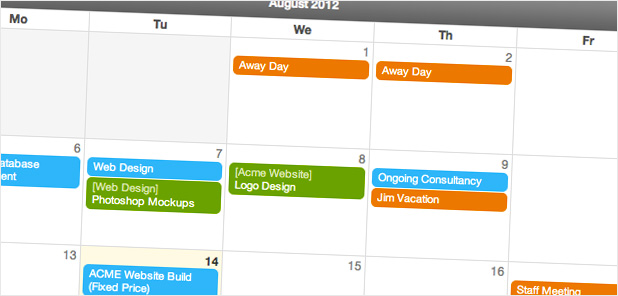 Your ProProfs Project calendar now synchronizes with all major calendaring applications via the new global iCalendar feed.
We are excited to announce the new syncing capabilities of the ProProfs Project calendar. You can now sync all of your milestones, including events, due projects, tasks and sub-tasks, with most major calendaring applications via the iCalendar feed at the bottom of the Calendar tab.
Previously the feed was limited to individual projects and only iCal was officially supported. Now the feed will sync everything in your calendar and it should work with the likes of Google Calendar, Outlook, Thunderbird, iCal, Backpack, Huddle, Wrike and many more.
Just click on the feed button at the bottom of the Calendar tab and your default calendar application will open. Please note that each user has their own unique feed so keep your link private.
As part of this new feature we've also updated the API documentation to include new resources for getting events and updating them via the API.
We hope you enjoy!
Do you want a free Project Management Software?
We have the #1 Online Project Management Software starting at $0