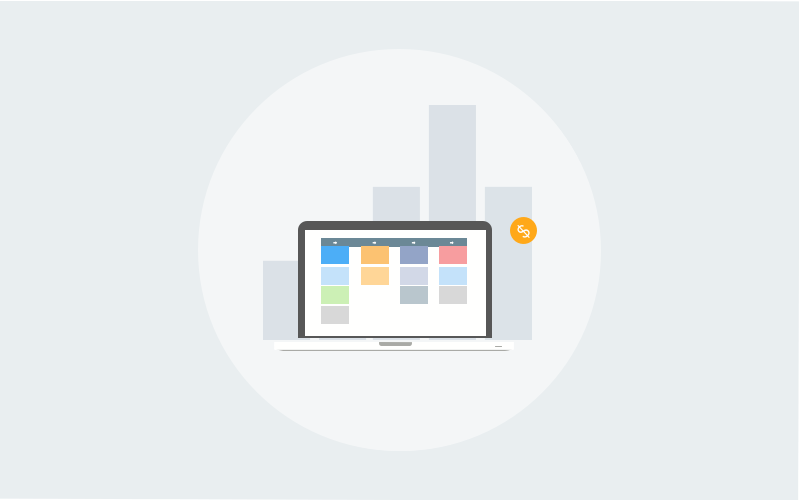 For any business to outgrow good and latest trends following system is necessary as it helps your business to stay in the market. Every business follows the most powerful strategy that revolves around an idea that if you are accepting any speed for your business then it is important you stay at the pace with which you can handle the speed of change. The scope creep is found to be the most inescapable problem in project management. This is the reason why all kind of organizations are bypassing the old methods and increasingly adopting the latest technology to stay a step ahead of their competitors. This means they have graduated from using basic paper-based processes to utilize sophisticated software solutions. The project management industry is no exception to this trend. In fact, the worldwide web-based project management software market is predicted to generate $1.52 billion in revenue during the years 2016-2020. In this article, we will analyze the project management trends that are expected to become popular in 2017 and beyond.
Big Data Is the Ultimate Booster for Project Management
Big data can be identified as one of the most important project management trends. Companies are realizing that their project management platform needs to have the capabilities to analyze big data efficiently and effectively to throw up actionable insights. So, they can use to make intelligent decisions in the future. This analysis can also help them to identify weak areas in their processes and teamwork and with big data they can correct them quickly and boost productivity. It is a focal point of a business that gives a big competitive advantage to the managers.
Automation Technology Is Now Most Vital Part of the Project Management
The old methods are not trendy anymore. Employees may get bogged down by routine tasks such as filling up daily updates and time sheets. Now, automation tools are added to these software solutions to generate status alerts and reminders. This helps to simplify and improve project management. Some businesses are even utilizing bots to manage these tasks. Also, series like the PBS and the Frontier House have shown us how and why human is lashing for automation. It is indeed a vital part of project management and a problem solver for various tasks that can be easily offloaded from a person to a machine.
Provision to Work From Remote Locations Will Add Value to the Working Culture
Project managers are allowing their team members to work and contribute from remote locations. This trend is gaining ground as organizations realize that this can improve engagement, creativity, and productivity. Millennial employees wish to have more freedom and do not like to be constrained by the restrictions of traditional 9-to-5 office culture. The only flip side is that workers need to be amply self-motivated and driven to be able to work productively on their own without any supervision. So, irrespective their device location they can still be globally connected with the peers and work from anywhere.
Blended Methodology to Speed up Progress
Companies are increasingly utilizing blended methodology which combines the best aspects of Waterfall, Scrum, Agile and other methods. They are not debating about any particular methodology but are focusing on getting tangible results. The blended method has certainly proved effective in improving project success rates and is adding great value to companies.
Bring Evolution in a Project With Agile Management
Previously, agile project management was mostly used only in the software sector. But this technique is now being widely adopted by businesses in the fields such as marketing, graphic design, construction management, finance and much more. Also, Agile methodology is nothing but a mindset that is based on Agile Manifesto. It has two most famous methodologies like Scrum and SAFe. Now, Agile has moved from manifesto to the mainstream and it comes out to be very compatible with project management system.
EQ Is a Must Have Skill for Managers to Improve Productivity
It is not enough for project managers to have only technical skills. They also need to have emotional intelligence (EQ) and soft skills. It is scientifically proved that 70% of the male leaders who are best decision makers have the highest EQ level. This will help them to handle their emotions as well as those of their team members. EQ is a vital skill that can help managers to use their emotions to resolve issues and to motivate their peers to achieve their best by calming them down and cheering them up. Also, 58% of your daily success is dependent on your EQ level. Hence, EQ is becoming important as this capability can reduce turnover, improve engagement, and boost loyalty and productivity, which means more profits for the company.
PMP Certifications Is Now Outdated for Job Postings
Traditionally, certified professionals with PRINCE2 and PMP qualifications have been sought after by project management companies. It is expensive to acquire these certifications, but later on, the leaders started asking whether this should be given so much importance. Also, whether the people with this certification should continue to get a good value or not? This is because the assessments required for certification seem to have become outdated and do not keep up with modern business needs. The trend is for organizations to hire professionals with useful project management talent and not those with outdated certifications.
Transform Market Opportunity With New Product Development (NPD)
The Internet of Things (IoT) phenomenon is fast gaining ground and top businesses are combining project portfolio management (PPM) with agile NPD as seen by the rise of innovative brands such as Decision Lens, GenSight, and UMT360 in the enterprise product creation sector. The trend is to develop innovative products that provide agile capabilities to customers. For this task, conventional PPM apps are not adequate and you need to successfully use NPD PPM to achieve the required innovation level. As a result, NPD PPM is becoming popular and it is also being utilized to create offline solutions.
Collaboration Apps for Your Work Space to Improve Coordination
According to the latest survey, it is found that more collaboration is the biggest priority for leaders and it falls under the lists of their top 5 priorities. This is the reason why effective collaboration is essential for project management success. Therefore, project managers are replacing traditional project management solutions with collaboration tools such as Yammer, Jive, and Slack. They are going all out to convince top management about the usefulness of these platforms. Top organizations are turning their focus to multi-user collaboration to manage projects successfully. We expect this trend to become widespread this year.
Learning the Lessons
Project managers realize that it is important to imbibe the morals and lessons from their company's successful projects. They are identifying the factors and elements as well as effective methods that contribute to the success and include them in the training for team members. This means the company will not need to reinvent the wheel as it can utilize the proven winning strategies for future project success.
Conclusion
The first step to success is to realize the immense benefits offered by a quality project management software solution. You can also use information like the latest industry trends provided in this article to keep yourself updated. Likewise, you can select a suitable project management solution for your business needs by reading a detailed Finances Online review on the leading systems. We invite you to share your feedback on this article as well as on any other important project management trend that you must have read about.
Do you want a free Project Management Software?
We have the #1 Online Project Management Software starting at $0