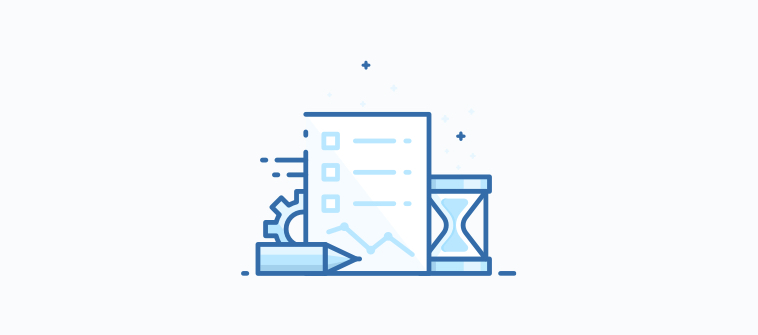 In its golden time, Excel has proven to be a real game changer. Most project managers made themselves comfortable in using spreadsheets to track project progress, activities and deadlines.
However, with the rise of stiff competition and advances in technology, excel got left behind against the modern hi-tech project management solutions which are now commonly used to augment operational efficiency and workflow management.
Project management software is a dynamic tool that can bring about a wheel of transformation at your workplace through better team collaboration and communication. A comprehensive solution – Project management system is a vast improvement over Excel and has numerous business features that will definitely boost up overall output in the long run.
Why to use Project Management Software Instead of Excel
Excel needs to be constantly upgraded and if you do not upgrade regularly, it may lead to severe compatibility and integration issues.
Excel can be accessed through only one employee and device – this means there is no team viewing or sharing option that is a huge asset in project management systems.
Excel is a pre-programmed tool that is not extremely flexible or agile – your workers will need to change their planning or workflow according to pre-designed Excel functions.
There is no advanced reporting or analytics option in Excel – it has to be undertaken manually which leads to an increase in labour and administrative work.
Excel has no facility of high-level summaries which is available in project management platforms – hence, managers do not get a glimpse of highly visual data for better decision-making.
There is no customer support or help extended by Excel – it is a tough task for users to solve any queries or problems that they may face while using the system.
One key area where project management can help your company and enhance performance parameters is– Marketing. Using ProProfs Project management software can help your project managers keep track of customer information, leads, client details and campaign effectiveness.
Project management tool can bring about a wheel of transformation at your workplace through better team collaboration and communication. The constant availability of real-time data is a huge business asset and ensures that managers can make better decisions that lead to goal achievement.
Easy project management software is definitely a marvel of technology that can turn around the business fortunes of any company.
Advantages of Using a Project Management Tool
Monitor Project Status In Real-time
One of the best advantages of pm software is that project activity and progress can be accurately measured. The constant availability of real-time updated data ensures that project managers have complete visibility and can take preemptive action to prevent any roadblocks or delays in implementation.
Vital project data can be accessed through all team members so that urgent tasks can be prioritized and project assignments can be completed according to scheduled timelines. There is no doubt that getting a project management system is a great way for managers to keep track of their various projects and ensure timely completion for better results!
Better Communication
Excel would rely on a single project team member to update spreadsheets, however, with project management software there is better coordination and business communication between group members. Visual dashboards make sure that each team member can view the status of project tasks, and each team member can update information so as to keep everyone informed.
Group chats, messages and mail facility fosters collaborative communication and keeps all members engaged in project activities. Project management software pumps up communication practices and is the best way to promote multi-channel dialogue for better teamwork.
Generate Better Reports And Analytics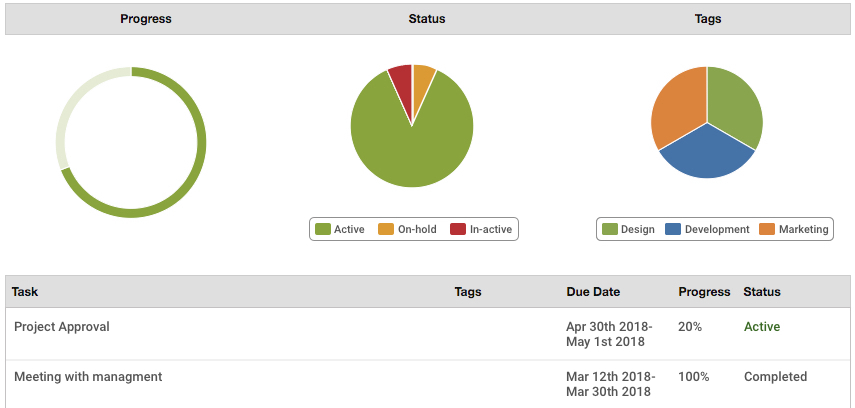 State-of-the-art project management software systems have technological capabilities to produce sophisticated reports that help in better data visualization. Top class analytics give ready and available real-time information to all team members that ultimately lead to smarter business decisions.
Modern project management solutions have dynamic 360-degree dashboards that enable better workload management, time tracking, and resource allocation in a seamless manner. And now with the integration of Artificial Intelligence in the Project management software, the responses have become significantly quicker and also the margins of errors have come down remarkably.
Streamlined Security
Managing projects in a rapid and efficient manner often involve the handling of massive amounts of important client data. It is absolutely crucial to ensure the security of sensitive information and prevent any kind of leakage or data theft. PM software is a great tool that facilitates the safety of project information through a number of stringent compliance and regulatory procedures.
There are a number of security features such as password protection, inbuilt firewalls and user-access controls that make sure that data privacy is maintained with the highest security protocols. There is no need to worry about data wellbeing, as top class project management platforms are sure to safeguard your essential data and keep it in safe hands!
Linkage Between Project Tasks
One of the most important aspects of good project management is to establish and communicate a clear linkage between sequential or interdependent tasks. This ensures adequate resource distribution, time management and proper synchronization between project team members.
Project management tools are very effective in laying out a time-based plan so that productivity can be harnessed in the best manner. Project management systems can also set access for different roles so that only concerned personnel can view sensitive project information.
Making the shift to project management may seem to be a huge leap of faith – but it will prove to be the best decision you make in the long run.
There is no requirement of any special technical expertise and all your team members can easily use these simple software. So go ahead and open up a world of opportunities for your organization-choose the best project management software that will lead to a massive increase of bottom-line results and keep your company ranking high on the popularity charts!
There is no doubt that Excel is now part of the past- companies all over the world have shifted loyalty to project management tools due to their various business advantages and user-friendly features. So, what are you waiting for?
Recommended Reads:
Do you want a free Project Management Software?
We have the #1 Online Project Management Software starting at $0