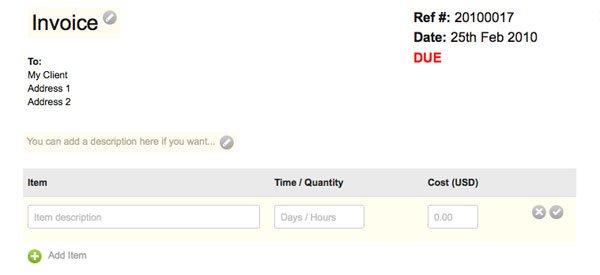 Making invoices in project has just been improved even more. You can now easily edit the Invoice Title, Description and Footer with a nice inline editor.
The main advantages this brings, apart from being a lot easier and simpler to use, is that now the 'description' field can be whatever you want it to be – not necessarily a description but instead it could be your billing details. Also now you can customize the footer per invoice (and estimate), so you can show a different footer on each invoice. This could be useful if you want to express different payment terms, or if you want to put further information relevant to that invoice.
Note: Your invoices won't be affected, its just when you make new ones it will be easier than before.
Do you want a free Project Management Software?
We have the #1 Online Project Management Software starting at $0