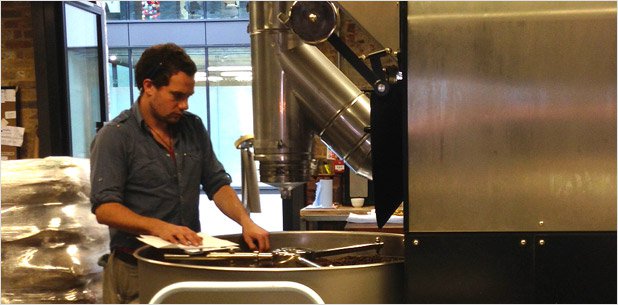 As I write this I'm sat in a coffee shop watching as coffee is produced right in front of me. The amount of care, dedication and precision being taken to make the perfect roast is inspiring. It's got me thinking about the similarities to what we are doing here at ProProfs Project.
We have a few major updates on the way over the next couple of months that will help you be more productive and also enjoy using ProProfs Project more. We can't tell you the details right now but we are sure you'll love what we are working on.
It's been a great year for us. We've grown a lot as a business but also as a team, having hired more developers and support staff to assist you with using ProProfs Project. As we've been growing we've tried to take the time to listen to what you want out of the system.
What helps you save more time and enable you to collaborate better as a team?
We are using a tool that helps us connect instantly with you 'in-app', asking you questions and getting your feedback. It's been incredibly helpful and insightful. A lot of you have a similar request, and that is to be able to manage your projects and team with the fewest clicks as possible. We've been listening. We've also been looking at what our competitors are doing and we see a lot of areas we can improve in.
Over the next few months we'll be looking to do exactly what you request. Help you get more done, in as few clicks as possible.
This might mean that things change a little in terms of how you get around the system, but we are hoping that it will change for the better, providing you with a better user experience.
We really value your feedback, and we love being able to talk to our users directly. The fact that we are a small company means we can reach out to you more easily, which is something a lot of our competitors can't afford to do. We hope that we'll always be able to do this, because we love hearing from you.
We hope you enjoy the new features and that they save you even more time!
Stu Green
Founder, ProProfs Project
Do you want a free Project Management Software?
We have the #1 Online Project Management Software starting at $0