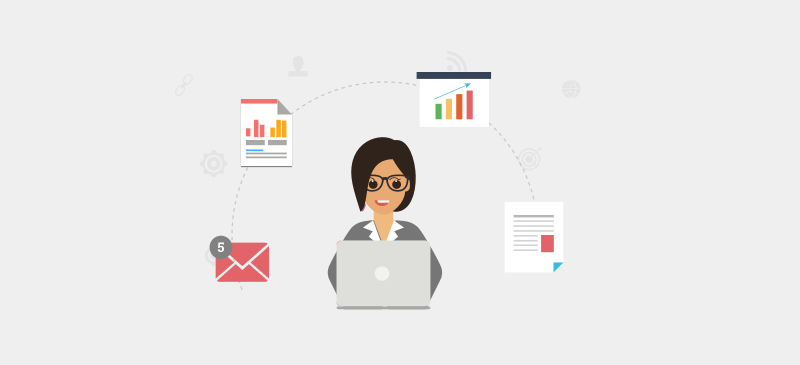 Different agencies have different factors that they take into consideration that play a major role in project success or failure.
When focusing on project execution in creative agencies, there is always a possibility of projects to get sidetracked as creative inputs can come anytime. Therefore, it becomes really difficult to meet deadlines as compared to other development projects. So, it is really important to choose a good tracking tool that helps you stay on top of things.
That being said, what if I said there are tools available on the market that can offer you:
One platform for all projects and files

An easy to use tool that creates accurate invoices instantly

Tracking tools to keep everyone on track
As there are numerous aspects that creative agencies need to keep in mind when managing multiple projects, it is important to know how to streamline multiple projects and ensure all the aspects are taken into consideration. How?
Via creative agency project management software.
Adopting the right and best project management software for creative agency is the ideal way to manage projects, teams, and clients efficiently. And, that's exactly what we cover in this blog.
We talk about the steps you need to take for selecting the best project management software for your creative agency. Let's dig in!
Steps to Choose the Best Creative Project Management Software
When it comes to choosing the best project management software for creative agency, there are a lot of considerations. And, with such a huge checklist, it becomes overwhelming to make a decision, especially when there are so many options available on the market.
In this blog, we make the search easier – just follow these six steps and adopt the right PM tool for your creative agency. The steps are: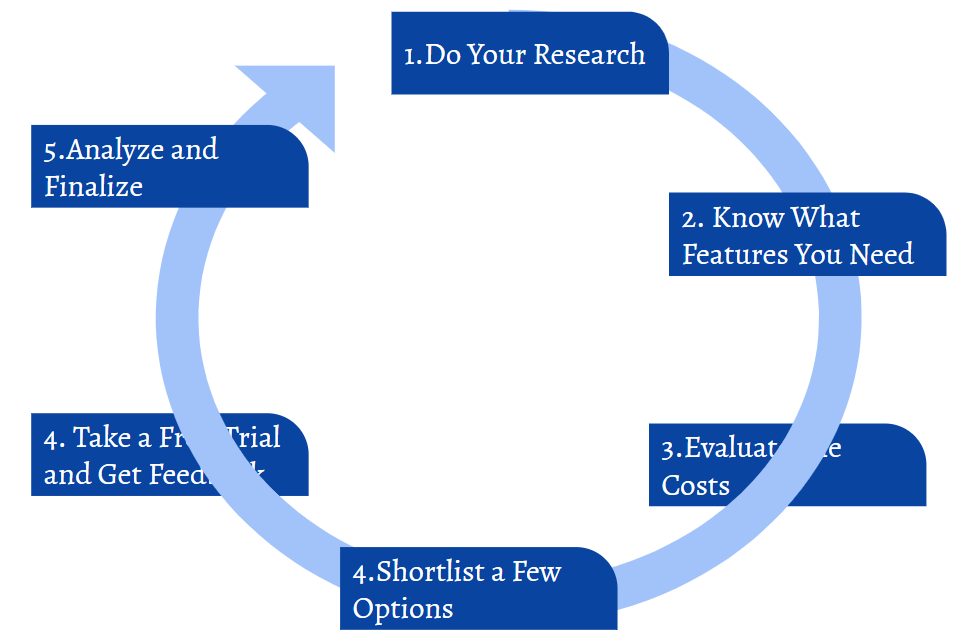 Step #1: Do Your Research
First things first – you must know the options available on the market. Most project managers skip this step and basically choose the first one they find.
Instead of choosing the first software you find, do your research.
Make a list of creative project management software you find interesting and checks all the boxes of your "requirement" checklist.
Once you have made a list, move on to step 2.
Step #2: Know What Features You Need
Alright! So, you have your list of Project Management tools, but do they really offer the features needed to manage creative projects?
But, first – do you know which features need to be prioritized over others?
If not, well…
Here is a list of features that must be included in the project management tool you end up choosing for your creative agency:
So, cross out PM tool options on your shortlist that do not offer these features and move on to step 3.
---
Related Read: What are Common Project Management Software Features
---
Step #3: Evaluate the Costs
After looking into the options available and narrowing down the list on the basis of features offered, the next step is to cross out PM tools that are way over your budget.
To do this, all you have to do is:
Set your budget

Cross check all the project management tools on your list

Cross out tools that go over the set budget
Step #4: Shortlist a Few Creative Project Management Software
Now that you have crossed out project management software for creative agency that is either not feature-rich or not a feasible option, you will have a smaller list of tools from which you can choose a few options.
Now, from the list, shortlist around four tools that will meet all your company's' requirements. Make sure you finalize your list only after in-depth research about the tools.
Step #5: Take a Free-Trial and Get Feedback From Your Team
The final step before making the decision is to take a free trial of all four project management software you shortlist.
After running the free-trial, take feedback from your team members and take into account which PM tool they would like to adopt.
This way, not only do your team members feel valued, but you also get an insight into which tool will work best across all teams efficiently.
Step #6: Analyze All Requirements and Select The Best Option
The final step is to make your decision! Analyze all your requirements and cross-check them with your teams' feedback.
Then, make a call on which tool best suits your company requirements and start your journey to efficient project management!
Choose the Best Creative Project Management Software For Creative Agency!
Your creative agency is in need of a tool that helps to align all work in one place. And the answer to that is the integration of project management software.
But, choosing the best project management software for creative agency can be quite a challenge and that too in the first go.
But worry not. With our ultimate checklist mentioned above, you can pick a project management software that works the best for your creative agency. Remember the steps mentioned in this blog and adopt the right creative agency project management software.
---
Recommended Read:
Do you want a free Project Management Software?
We have the #1 Online Project Management Software starting at $0