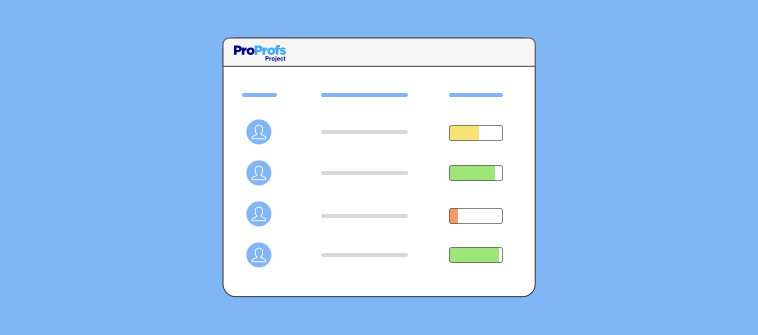 If I ask you, what is the most important thing that drives a brand to success, what will you say?
Brand awareness?

Customer satisfaction?

Increased sales?
...or all of the above?
Well, the other aspect most people overlook is consistency.
A company needs to hit the mark time and again to make sure it remains successful. That's where marketing teams come into the picture.
Have you heard about the Starbucks mobile app? Let's jog your memory…
In 2011, Starbucks introduced "Starbucks Card Mobile" to streamline its payment process. Its customers had to download the application and that's it! When they went to a Starbucks outlet, all they had to do is scan a QR code and their payment is automatically made.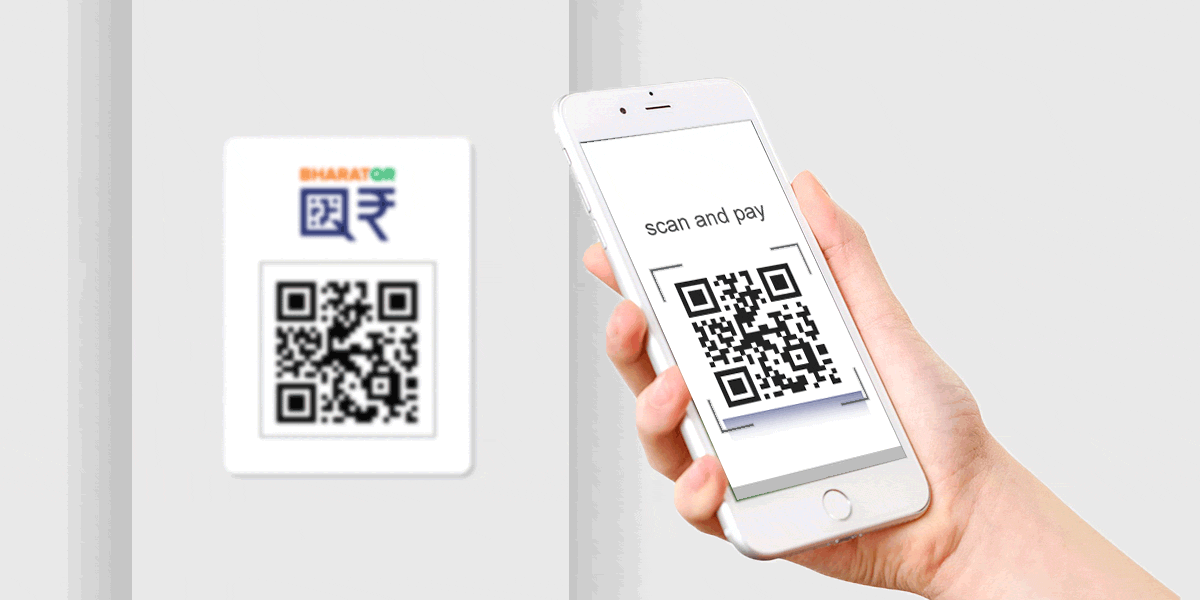 With over 6,800 Starbucks outlets nationwide that used this marketing strategy, this idea led to an increase in customers to about 3 million users!
Why was the Starbucks app such a success and what was the basic idea to implement it?
Well, the app not only made the payment process extremely simple, but it also increased customer satisfaction and loyalty.
Key Takeaway: A good marketing team and strategy can go a long way in making a big name for your brand.
But, even when you have a good marketing team, there are multiple risks that can lead to strategy failures. A few such situations include:
Inefficient team collaboration

Unclear strategy

Delayed strategy implementation

Inaccurate research for creating a marketing strategy
With so many situations that can hinder the performance of marketing teams, how do you minimize it?
Two words – ProProfs Project!
Reasons Why ProProfs Project is Ideal Marketing Project Management Software
Adopting the best project management software for marketing teams is the ideal way to not only streamline workflow, but also improve team collaboration and enhance team performance.
Let's see why this project management software is ideal for marketing teams: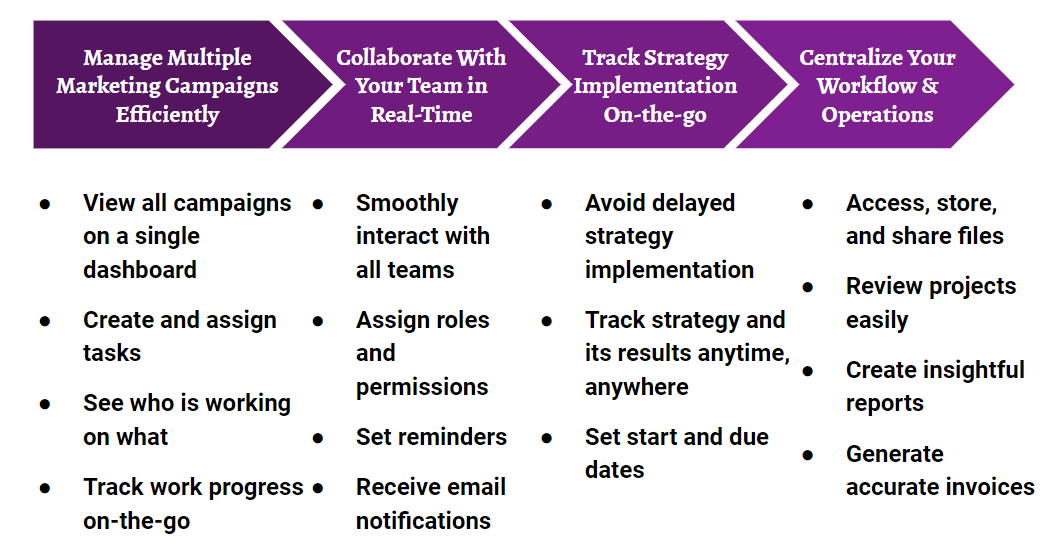 Reason #1: Manage Multiple Marketing Campaigns Efficiently
Marketing teams have numerous campaigns and strategies to implement simultaneously, they could easily lose track or overlook some important deadlines.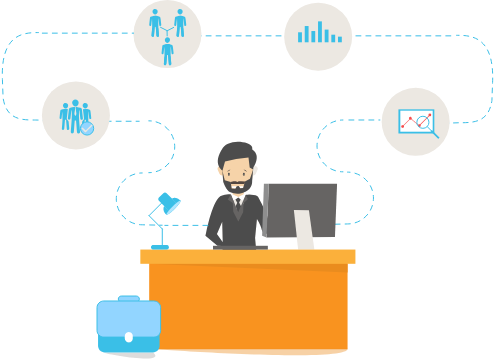 That's why adopting a project management software for marketing teams such as ProProfs Project is a great choice for not only seeing all your campaigns on one dashboard, but also:
See who is working on what

Track campaign progress

See total vs estimated duration to implement the strategy

Set start and end dates for multiple campaigns
Key Takeaway: With ProProfs Project, you can manage all your marketing campaigns and access all campaign-related information on a single dashboard!
---
Must Read: Manage Multiple Tasks with a Feature Rich ProProfs Project
---
Reason #2: Collaborate With Your Team in Real-Time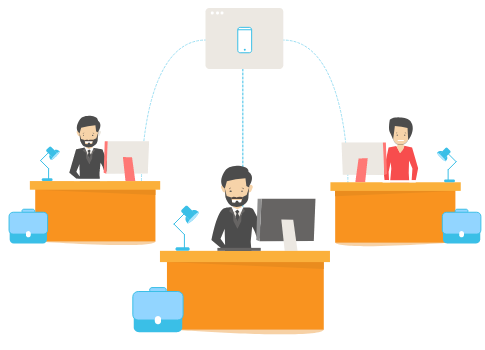 When it comes to team collaboration, marketing teams need:
To work alongside the sales team

Coordinate with multiple teams

Create and implement the perfect marketing campaign
However, it is extremely difficult to efficiently collaborate with everyone in real-time. To tackle this issue, it is essential to adopt a team collaboration software like ProProfs Project. The software helps in:
Smoothly interact with all team anytime, anywhere

Assign roles and permissions hassle-free

Set reminders regarding due dates

Receive email notifications about campaign updates
Key Takeaway: A marketing project management software helps in streamlining workflow and ensuring seamless communication among marketing teams in real-time.
Try ProProfs Project Collaboration Software to Collaborate With Your Team >>
Reason #3: Track Strategy Implementation On-the-go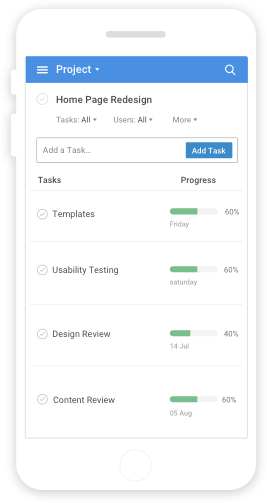 The best recipe for strategy implementation is to track the entire process, right from project creation to completion. It is essential to see:
Who is working on what

How much time does each team member take to complete one task

How much time does it take for the team to complete a project
However, it becomes extremely hectic and time-consuming to manually keep a track of everything. The ideal way out is to utilize a project management tool for marketing teams that offers time tracking feature. This helps you to:
Track the total time taken to complete one strategy

Check whether all deadlines are met

Set start and end dates for multiple projects
Key Takeaway: Tracking time spent on one project or campaign helps in understanding the pain-points of your marketing team. As a result, you can analyze the issues and train your team to enhance team performance.
---
Must Read: What are Common Project Management Software Features?
---
Reason #4: Centralize Your Workflow & Operations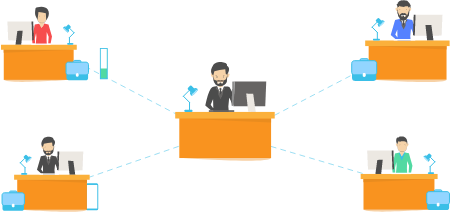 Having all your marketing documents on one platform is the ideal way to centralize your workflow and marketing operations.
ProProfs Projects features:
Timesheets

File Sharing

Invoice Generation
...and a lot more to provide one platform for everything.
Key Takeaway: Never lose any important pitch or marketing document by adopting a marketing project management software to centralize your workflow!
Adopt ProProfs Project – the Best Project Management Software for Marketing Teams!
Every team, especially marketing teams need the best PM software that helps streamline workflow and improve team collaboration.
Among many others, ProProfs Project is one marketing project management software that offers all the features needed to manage all your marketing requirements effortlessly!
---
Recommended Read: