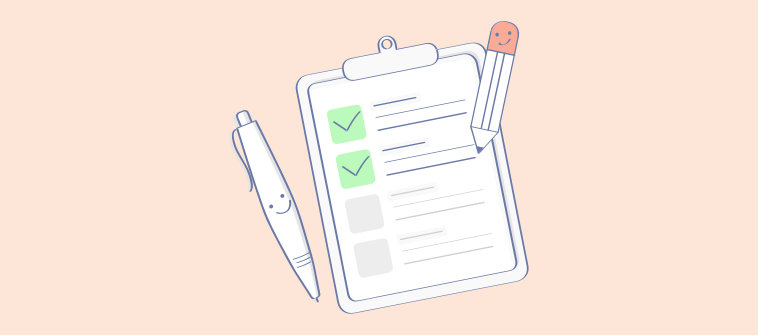 If you ever had a project failure because of an unforeseen problem, probably your planning was not good enough. And consider yourself lucky if you haven't encountered the negative consequences of project failure yet.
Risks are an inevitable part of every project. They can derail your business, regardless of their complexity levels. Instead of burying your head in the sand, it is better to deal with all potential risks upfront and look at contingency.
Of course, if you are operating a business, you have concerns like 'how to avoid project failure' or how to identify warning signs of project failure.
Let's take a look at a few factors, which will further help you prevent project failure for sure. So, let's get started:
#1 Be Open and Accept People Make Mistakes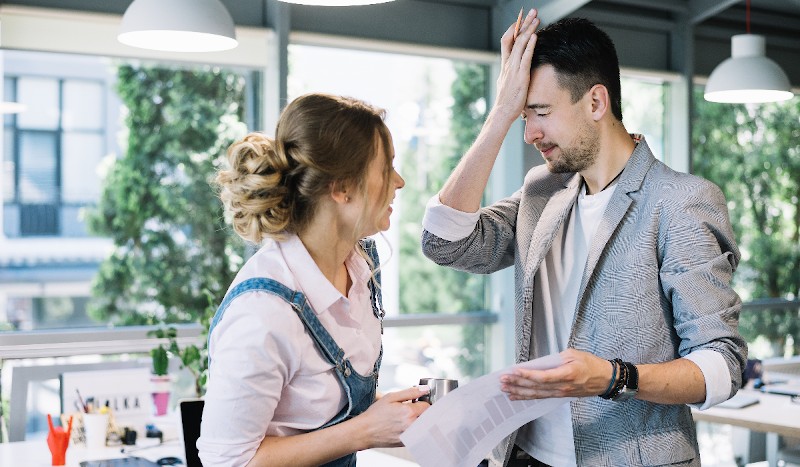 Mistakes are bound to happen while handling multiple projects, no matter how hard you try to keep things perfect. So, it's better to be prepared to handle mistakes that can possibly happen during the project life-cycle. Don't take this factor lightly because If you lose your temper when mistakes are made, your staff is more likely to hide errors from you in the future. It may sound childish, but the survival instinct will often kick in when you refuse to listen to your employees. Consequently, mistakes get hidden, and problems go unnoticed. At last, your project gets failed.
It's no brainer that when there is an air of fear in the workspace, the whole staff starts getting non-transparent with you. In the worst scenarios, your employees simply leave you. Needless to mention, your project management risks will grow with the employee turnover rate.
So, have a positive attitude whenever your staff makes mistakes and develop strategies to narrow down the possibilities of errors. With a resilient mindset, you can wipe out all your concerns regarding how to avoid project management failure in no time.
#2 Prioritize the Risks
When you know how to identify project risks, it's better to prioritize them. It is worth serious consideration, because if you resolve issues priority wise, you are likely to turn things around and make all your projects successful.
Of course, your clients may feel every risk should be resolved on the first priority. However, you should rely on your experience. More than anything else, experience helps you prioritize the right things at the right time.
On the off chance that you keep yourself busy in resolving surface issues, there is a likelihood that intricate glitches may not get enough time to be addressed. It could result in project failure in the later stages.
At this juncture, I would like to suggest ProProfs Project Management tool. It can simplify your job related to project management, as you can easily:
Manage all your projects in tandem, without confronting any hassle

Assign tasks to your team members

Create task dependencies to save time

Track time spent by your team on each project
In a nutshell, ProProfs Project Management tool is a solution to all your concerns related to 'How to avoid project failure?'
#3 Clarify Ownership
Ownership can be a significant problem. Nobody wants to handle a massive part of a project that has a high probability of failure. By and large, team leaders try not to get involved in the larger parts of a project because they have a fear that they'll be held responsible if things go wrong.
At the same time, ownership is essential. In case nobody puts hands up, project calendar management would become an impossible task, which is not good for your business's overall health.
So, if you really want unparalleled solutions to project failure risks, first wipe out the blame culture from your professional set-up. It can do wonders for your business, because if you take the fear factor away, more employees come forward to handle projects having high risks. This will help to stay stronger when the odds are against you.
#4 Cherish Accomplishments by Giving Rewards
As we have already said, ownership is essential as far as project management is concerned. But taking ownership and striving for success are two different things. It is possible that your team doesn't put much effort while working on those projects that have a high probability of failure.
Such a timid approach can cost your business its fortune. To make sure things go in your favor, you should put eye-catching prizes at stake. This will bring the best out of your teams and uplift the chances of project success.
In short, cherish accomplishments by giving tempting rewards.
#5 Communicate
Generally, projects fail due to a lack of communication. Whether it's via an application, regular phone calls or in-person interactions, communication is essential.
It's by far the most crucial aspect of any project, and I've seen so many projects fail because one person doesn't speak to another when they should have. So, it is important to remember that a meaningful dialogue can make the difference between project success and project failure.
To promote teamwork, you can make use of ProProfs Project Management tool. It can ensure collaboration between teams across different departments. Needless to say, when everyone receives timely notifications on the latest developments of projects, the quality of output is enhanced. As a positive result, the odds of project management risks will go down.
Final few words:
Concluding on a successful note, you must know how to avoid project failure. It is significant because if you fail continuously to meet deadlines or handle projects, clients will cut all ties with your brand. Eventually, your business will come to the end of the road.
Usually, projects fail due to small factors, which go unrecognized. With the help of this write-up, I have tried to bring those factors to light. Also, using an efficient project management software can help you keep all the problems at bay.
I hope you have enjoyed reading. In case you want to give some suggestions, I would be happy to read them in the comment section.
Thanks!
---
FAQs:
Q. What are project risks?
Project risks are pretty much self-explanatory. Risks that you have to cope with while handling projects are 'Project Risks.'
Q. How to prevent project failure?
Well, the top 5 ways to prevent project failure are:
Embrace a proactive approach.

Do not set unrealistic goals for employees.

Identify risk factors.

Clarify project goals during monthly meetings.

Solicit suggestions from employees working on projects.
Q. How to identify project risks?
Actually, different products come with contrasting risks, therefore, you can only identify them during real-time scenarios. Albeit, if you still want to know how to identify project risks, keep these 3 factors in mind:
Conduct interviews with project managers for insights

Write down the challenges you faced in the past to evaluate whether they can strike again or not.

Get input from your marketing team to learn about potential risks.
Do you want a free Project Management Software?
We have the #1 Online Project Management Software starting at $0