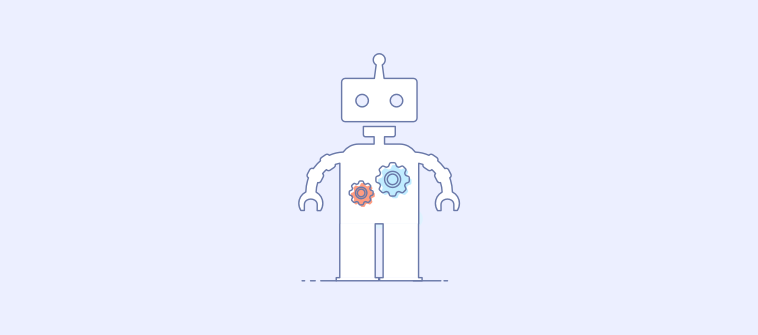 Human minds are known for their superhuman feats. The only thing limiting a person from achieving greatness is the mind itself. However, sometimes when faced with unexpected challenges the mind overcomes them by going beyond its limitations. All it takes to achieve greatness is the drive to be better.
The same is applicable to project management as well. Whether its risk management, task estimates, or project outcome; your managerial ability somewhat gets confined. And this is where artificial intelligence steps in.
According to a study conducted by Accenture,
AI has the potential of boosting the average profitability rate by 38%, leading to an economic boost of $14 trillion by 2035.
This growth is already evident in many industries and since project management is an integral vertical of all industries, AI will significantly influence the project management sphere. The best way to harness the potential of AI is to install a simple project management software.
There is a misconception that AI will replace human resources. That's not true. Its use will result in creating more jobs than it will destroy. Artificial intelligence in project management is solely meant for augmenting the efficiency of the whole process. It cannot completely replace humans, at least not for a century from now! The collaboration between AI and project managers will definitely render a positive impact. How can we say this? Read on to know more.
Quick Navigation
End-to-End Project Management
Artificial intelligence finds application in every phase of a project, right from planning to implementation to resource management to project deliverables. AI is capable of analyzing a particular situation, and then taking a necessary course of action to obtain the best outcome.
Hence, we can say that AI assists project managers in extending their managerial capabilities. This further ensures compliance to project objectives, adherence to key performance indicators, task dependency management, efficient time and budget management, and so on.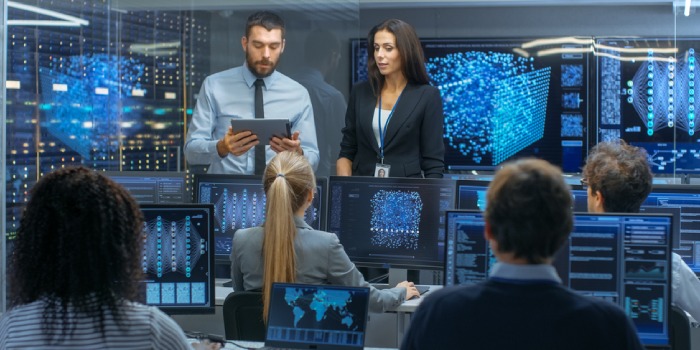 How does AI take care of end-to-end project management?
It relies on structured data, or information, to analyze and perform.
This data consists of historical records on project managers, key performance indicators, standard operating procedures, case studies, problems, and solutions.
Basically, there is no limit whatsoever when it comes to accumulating and feeding information for AI functioning. More data means better analysis and decision-making capabilities.
The data is used in AI algorithms to process information and to provide suitable estimates. And these algorithms are further integrated into project management software.
For example,
if you want to determine the expected duration of project completion, the AI algorithm will analyze similar cases from the past to evaluate & estimate a time period. And while analyzing the cases, the present project conditions will be analyzed as well.
Try ProProfs Project to manage your projects >>
Foolproof Risk Management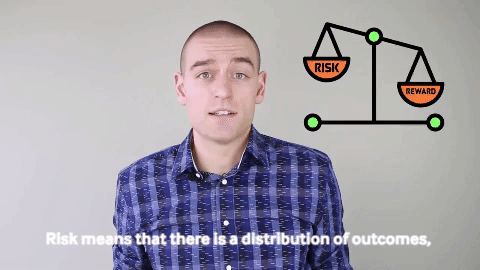 You just cannot plan a project and assume that it will be implemented in an exact manner. There are situations that are not in your hands.
For example,
A natural calamity might occur amidst a construction project. Similarly, in a software development project, the client may ask for major alterations.
At the same time, certain factors like managing task interdependencies are in the capacity of a project manager.
The AI-driven project management software is capable of estimating and performing according to these dependent and independent risk factors.
Project management must never wait for a mishap to occur. Based on the experience of previous incidents, the project management software should take a predefined course of action.
For example,
Consignment delays at customs are common. To counter this situation, the AI algorithm should be programmed to inform the recipients about the delay and also provide an estimated date of delivery. So, AI is capable of mitigating risks, provided sufficient data is fed to the AI-driven system.
Intelligent Predictive Analytics
As evident by the term, predictive analytics basically deals with forecasting and analysis. But you need baseline data to make predictions.
The AI-driven project management software aids project managers in making accurate predictions on various project parameters. These include project duration, scheduling, budget allocation, assigning roles & responsibilities, and so on.
You can make predictions on both humans as well as technical resources.
For example,
Based on the past performances of team members, you can designate a member for a particular task. This ensures attaining highest efficiency as you are making the best use of human resource potential. Similarly, if the task management software suggests an agile methodology for project management, you can discuss with team members and take a suitable course of action.
As the project management software is capable of monitoring activities in real-time, it can suggest estimates based on the available information. The AI approach can compute probabilities based on the accrued information and predict the outcome.
Moreover, AI integration is beneficial for keeping a track on key performance indicators. If the progress is not in accordance with KPIs, the software will communicate that with the project manager and will suggest ways to get back on the track.
---
Related Read: Top 5 Project Management Trends for 2019
---
Effective Resource Management
AI can take care of the majority of repetitive tasks such as data entry, sending automated emails, and so on.
This allows the project team to focus on innovative tasks, nurturing human relations, transforming ideas into reality, and so on. Moreover, AI allocates jobs & responsibilities after analyzing HR credentials, past experiences, availability, and other parameters.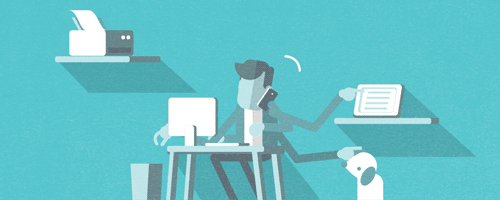 AI is excellent for resources utilization and optimization.
For example,
If excessive raw material utilization is increasing project costs, you can use AI-driven project management software to optimize resource utilization and reduce expenditure. The resources in an organization consist of tangible as well as intangible assets.
AI utilizes intelligent automation to manage both of these resources.
For example,
AI automates manufacturing process to produce products as per requirements or automates the sales process right from new user sign up to subscription purchase.
Bottom Line: Project Management Needs AI
Artificial intelligence should not be feared but embraced. It does not take away your job but allows you to unleash your creative instincts. It can resolve the majority of the constraining factors and provide in-depth insights pertaining to project management.
AI can predict & eliminate risks, optimize resource management, and efficiently manage time & budget to ensure project completion in accordance with the project objectives.
Do you want a free Project Management Software?
We have the #1 Online Project Management Software starting at $0