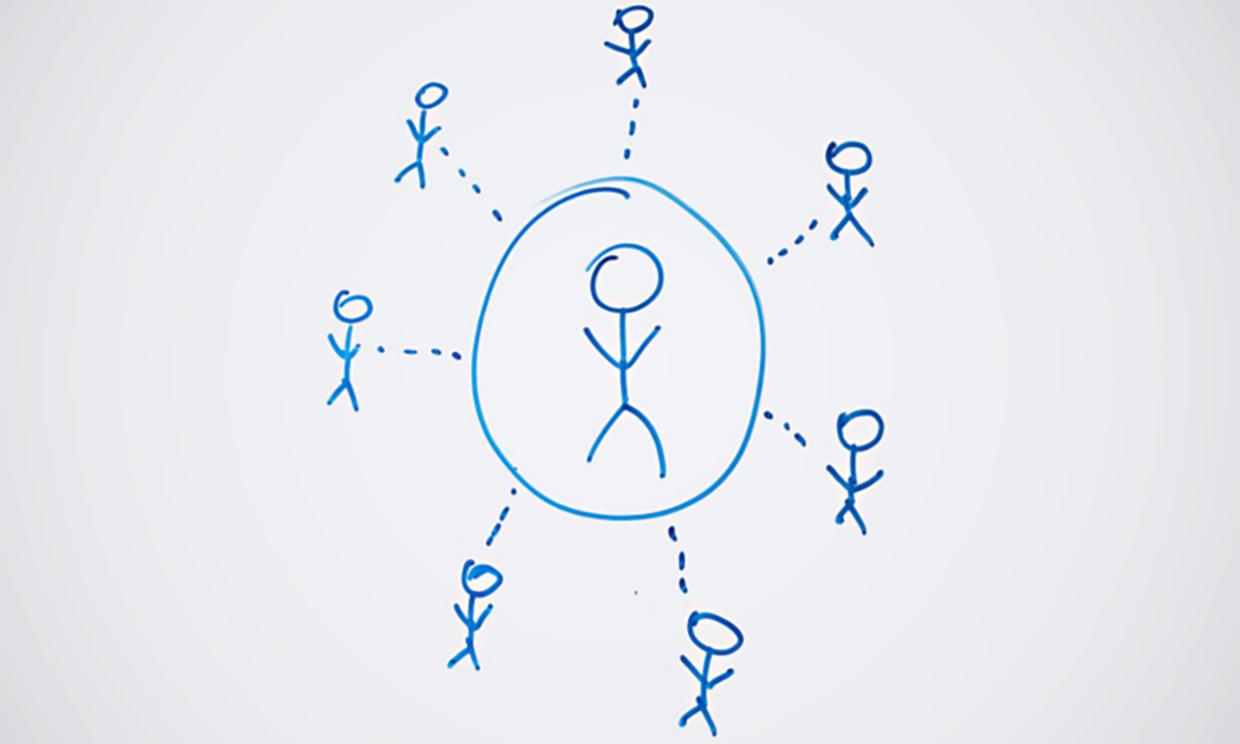 Small businesses face a dilemma when they first start. Unlike those that manage to get millions in angel funding, many have to face the fact that money will be tight. Regardless of their product or service, they'll still have to file accounts, keep books and invoice customers. Is it realistic to do this all yourself?
I remember when I began working for myself and after a hard week I'd meet up with friends, and we'd talk about our days. Most times, I was utterly exhausted, and it's when I was almost comatose in a chair that I first heard a quote that would haunt me. My best friend said, "it's hard work, but worth it because at least you're doing it for yourself."
That hit a nerve.
Was I really doing this for myself and was it OK to try to do absolutely everything in the business on my own?
I was stuck because at that time I was under the impression that to get someone else to do it would involve employment. For example, I needed someone to do my books, but this would work out expensive if I hired someone full time and, to be honest, it wasn't a full-time job. It wasn't a part-time job.
I also needed someone to create some content for me for presentations, proposals and sales literature. I'd spent a good week on this already and got nowhere.
Also, as a jack-of-all-trades, I found myself helping people with all kinds of weird and wonderful related jobs. Although I was a digital consultant, this meant I was versed in all things computing, so I ended up helping people fix websites as well.
One of the oddest times was when I was asked at a network meeting what I did…
"Digital marketing, content, writing etc."
"Ah! You can help me then!"
"Why, what's your problem?"
"The keys are stuck on my laptop; I spilled orange on it, any idea how to fix it? Could I bring it round?"
It happened just like that. I turned the job down.
A simple guide to lightening the load
I couldn't begin to understand your business enough to give proper advice. I have no idea who you are, so these little snippets of information are here as a guide only. I've asked a number of people for their advice over the years, and I've found that these three points have helped most people, regardless of the industry. They may work for you, too.
Outsource the business operations first
Whatever your product or service, you need to concentrate on it. If you're a consultant that earns money by being at companies and consulting, then you need to be there. If you're at home trying to balance the books, then you're just not being efficient.
Here's why.
You're not a bookkeeper
Good bookkeepers know what to do with ins and outs, receipts and invoices. They're naturally excellent at keeping things in order. They can quickly and efficiently put everything in its right place and make sure you pay the right amount of tax.
It will probably take them half the time it would take you, plus, they're probably cheaper than you. It sounds harsh, but look at the hourly of a bookkeeper. Is it less than your hourly cost?
If the answer is yes, and you struggle to find the time to do your own books then, you should get someone in. Outsource it. Now.
Outsource or refuse work you can't do
My biggest mistake when starting out was not doing this. I would take any job, regardless of what it was, just to bring some money in. It's a false economy, however, as you end up working for less than minimum wage because you have to learn the skills first. If there's enough money in the job and you're sure you'll get paid, outsource it.
You'll find websites all over the web that will have contractors for hire and people who can fix all kinds of things remotely. The world is flat when it comes to digital outsourcing, so don't think you have to hire someone locally.
Check out sites like Elance, Guru.com, PeoplePerHour.com and others.
And if you can't get it done cost effectively? Don't take on the work.
People may pester you into doing work for them for cheap or free on the promise of further work down the line. This rarely bears fruit. Think hard before working for such people and consider that doing it is an investment of your time into their business. Is their business worth it? Do they have a viable plan? What if it works, what's the pay-off?
Automate, automate, automate
We live in a world that is full of technology that can, and will make our life easier if only we'll let it. Software and systems exist that will automate your workflow, keep your projects running to plan and help you get the best out of your working day. For example, ProProfs Project – it's an easy one to start with!
When I first started out, I had to create invoices manually. Of course, I had a template set up, but I still had to type in the addresses, remember which number I was up to and then manually type the details into a spreadsheet to keep track. No more.
Tools like ProProfs Project do it all for you. A couple of clicks of the mouse and the invoice is sent. I don't even have to collect the payments; people pay me via PayPal. Job done. All automatic. And then there are tools like Zapier which allows you to integrate different applications without having to be a technical wiz. If you have a task that takes time and is quite mundane, look to see if you can automate it first. Then, if that's not possible, outsource it.
Can everything be outsourced?
Some would argue that everything can, but a lot comes down to the availability of funds. For example, many bosses don't go anywhere near their business premises anymore, they simply live off the money it makes them. They have actually outsourced everything. Could you do this?
Well as a small business the answer is probably no. You need to work at it and then eventually outsource your tasks until the job gets easier to manage. This does lead to some benefits in itself though as many bosses will agree that not being bogged down in daily chores leaves the mind to be more creative. This in turn can lead to more business and eventually, even more work with which to feed the now mostly autonomous business.
And it could all start by getting a good bookkeeper.
Do you want a free Project Management Software?
We have the #1 Online Project Management Software starting at $0