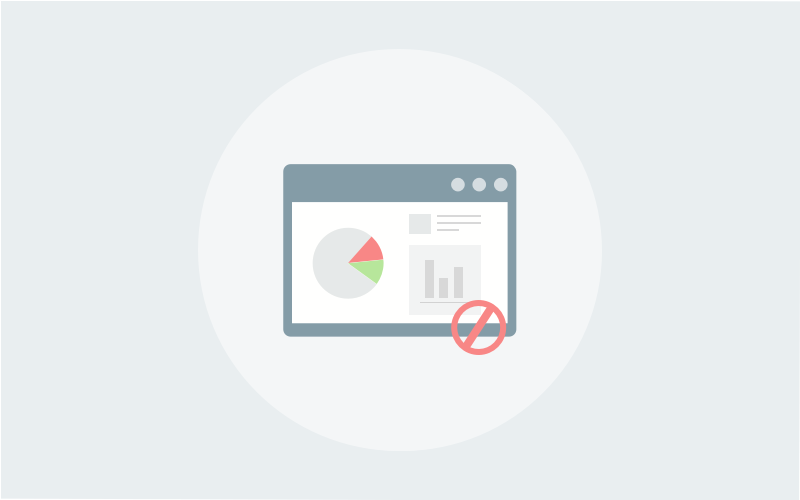 Ever felt like committing to a to-do app is tough? Well, try convincing your entire team to start using a project management solution and get them to use it diligently over the course of an entire project!
A challenge most organizations face while looking for a good project management software:
Find a solution that packs all the features you need

Get your co-workers on board as well
If you are a project manager, chances are there that either you are involved in choosing a project management software tool for your organization, or your team. And that makes sense. After all, it's you who is going to be using the tool on a regular basis. But then, what really should you be looking for in a project management software?
It doesn't matter which project management methodology you follow, whether it's PMP or APMP, you need to understand the importance of choosing the right tool that ensures all tasks are managed efficiently. The fact that every stakeholder involved should be able to communicate effectively can not be ignored.
At the same time, with a horde of Project Management software products available in the market, it's normal to feel a bit overwhelmed with a number of choices. Pick one inappropriate solution and you run the risk of reduced productivity or even project failure. Here are a few fatal mistakes that businesses can make when it comes to choosing a project management system. Avoiding these may help you in avoiding major revenue losses and project mismanagement.
Mistake No. 1: Choosing an Application that Lacks Task Status
Effective task management is an integral part of all your projects and even day-to-day operations. Almost all projects require the delegation of a variety of tasks to different stakeholders. For successful project completion, it's crucial that these tasks must be completed on time. So, why would you ever want to go with a project management solution that does not tell you the status of your tasks?
A task status is the only way you can understand the state of completion of any task within your project. Team members who are assigned to these tasks can update the status to communicate how a certain task is progressing or if it's on track to be completed in the stipulated amount of time.
A good project management software comes with several default statuses for tasks:
Tasks which haven't yet started can be shown as "New"

Tasks that are underway can be marked as "In Progress", with a completion percentage

Tasks that have been completed and passed the final level of development can be marked as, no surprises here, "Complete"
Besides the "default" status, a good project management tool provides custom task status for projects that require task juggling across the entire team. A custom status allows for a streamlined organization of the project. These statuses can be unique to your project (and your organization) and are vital for advanced reporting and analysis of your projects. Some examples of such statuses could be "Approved", "Rejected", "Pending Approval", or "Released". Similar to the standard status codes, a custom status can be used as a filter to search for tasks providing you with a high-level overview of the project itself.
Mistake No. 2: Choosing the Most Inexpensive Software You Can Find
We get it – keeping your costs down is an important consideration while making any business purchase. However, making a price as the main, or the only, deciding factor is asking for disaster. Any business purchase should be made while evaluating its overall fit with your organization and price should simply be one of the many factors that help you with that evaluation. Think long term – a "cheap" project management software, that doesn't do what you need it to, can end up in project failures and eventually causing you losses to the tune of thousands of dollars. Not to mention, you may lose an important client forever!
Besides, when you pick software with price constraints, they are likely to be limiting in their feature sets and won't possibly have all the features you need. This will lead to problems further down the line and can even hamper productivity as opposed to improving it.
By the way, this not to say that for successful project management, you need to buy the most expensive tool in the market. What you need to make sure is that the software includes everything you need for your project man agent, and then let price be the final deciding factor.
Mistake No. 3: Choosing an Application that does not Have a Mobile App
With every passing day, the workforce is getting more and more mobile. The fact of the matter is that you can not remain glued to your desk all day. So why should your project management?
This is an age where the blending of work and life happens at almost every juncture. We check our work and personal emails on our mobile phones before we hit the sack, update tasks with a swipe as opposed to a click, and carry our own personal devices to work.
Mobile-optimized project management solution is not an option; it's a necessity.
A good mobile app based project management tools allow team members to quickly and easily access information even when they are outside the office. It can provide remote access to team members who are at an offshore location allowing them to access task statuses on one go.
A mobile app based project management should offer the following functionality:
Must be optimized for entire teams and should not merely be a single-user task management apps (we have to-do apps for that).

Must offer communication tools

Must support file sharing

Must be consistent and in sync with the desktop project management software

Must offer task management

Must provide a decent search functionality
There are many powerful but easy-to-use project management apps for mobile; we recommend checking out ProProfs Project that focuses on helping businesses grow aggressively via a streamlined mobile project management process. When choosing a solution, make sure it has a mobile app that's just as robust as its web version.
Mistake No. 4: Choosing a Software with a Complicated Interface
When you are slogging away on a tough project, trying to manage tight deadlines, the last thing you want is an application that has a complicated interface forcing you to waste unnecessary time learning about how to use it. This is why the best project management software come with a smart user interface design that is highly intuitive and lets you focus on managing your project rather than diving into knowledge bases and manuals trying to figure out how things work.
Ideally, a project management software should be simple enough for you and your team to spend very little time with onboarding and be able to fire it up and getting it to work straight away. There should be no need for spending long training hours learning the interface. Additionally, you will want the application to feel intuitive and easy to use so that any risk of your team members getting it wrong and making costly mistakes is avoided.
Mistake No. 5: Choosing a Software that has Security and Reliability Issues
Functionality is all well and good, but if your project data isn't safe then it puts the integrity of your project at a high risk. Security should be one of the most crucial determining factors while considering investing in any software solution, and not just a project management solution. Ignore the security and reliability issues at your own peril and suffer the consequences of a compromised system later.
When out shopping for a project management tool, be sure to enquire and double check on the security features of the product. In an ideal scenario, you will have your IT team test out the reliability of the application, but checking out reviews from other long-time users should probably suffice as well.
Security and Reliability Issues to be addressed:
Is the vendor offering a self-hosted or a cloud operated solution, and in a case of the latter, what measures they have in place for secure and reliable back of your data?
Is the vendor using a secure hosted platform to backup data, without affecting current user operations?
What is the uptime status of the solution?
You do not want client projects to suffer on account of outages and because the software vendor's customer support team is causing undue delays in responding to your queries.
Mistake No. 6: Choosing a Software That Doesn't Offer a Board View
More and more project managers today are subscribing to the agile project management methodology which is an iterative approach to planning and guiding project processes. The agile method, which is an alternative to the traditional "waterfall" project management system, focuses on continuous improvement, flexible project scope, team input, and delivering essential quality products. An agile project is completed in small increments known as "iterations". Each iteration is reviewed and analyzed by the project team, sometimes along with the members of the client's organization as well as other employees.
While the methodology was originally designed to help software companies, more and more non-tech companies have started using agile approach for their project management. To start using an agile approach to prioritize tasks and streamline progress, your project management system should provide what's known as the "Board View." A board view gives you a lot more than just check items off from a to-do list. With Boards, it's possible to view and focus on the entire project management process, from planning to execution.
Overall, the agile-board approach offers better customization and promotes team collaboration. The board can come in very handy when it comes to keeping your team members informed about changes or updates to project scope and update the team on the latest progress. Make sure that your project management tool of choice provides you a board view to accomplish this.
Mistake No. 7: Choosing a Software that doesn't Provide Customization
Customization offers a lot of flexibility and greater confidence in the minds of the consumer. The hallmark of a good software application is its ability to provide new customization options to its users. In case you go for a project management software that does not provide customization options then you are probably at a big loss. And you may have to switch to another software just because of this missing feature. So, prefer that project management solution that allows new ways of customizing your project to meet new and necessary needs.
Conclusion
The guidelines mentioned above should help you make an informed decision about choosing the best project management software for your requirements. If you still have problems deciding which app to use for your projects, we recommend you to watch this video which helps you in selecting the right project management tool.

Do you want a free Project Management Software?
We have the #1 Online Project Management Software starting at $0