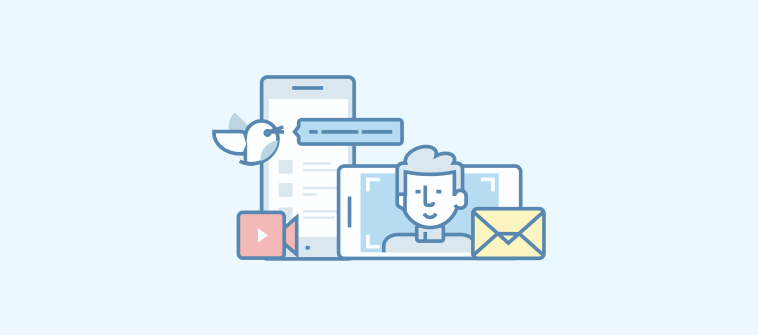 Millennials are not only challenging a myriad of existing business practices, but they are gradually disrupting the concept of corporate leadership as well.
Evidently, the scenario associated with corporate leadership skills seems to be changing significantly as well. It is not anymore about money and recognition associated with the leadership positions.
Rather, millennial leadership is all about inspiring others, making a difference in the world and settling with leading those companies that pay attention to more than just the bottom line. Millennials feel some of the prominent qualities of leadership include providing work flexibility, maintaining transparency, and boosting up the feeling of equality.
According to a survey by Virtuali and Workplacetrends.com
47% millennials claimed that they wanted to be leaders to empower others, while the rest of 10% cared about legacy, and 5% said that they will go for a leadership job to earn money.
Hence, it is true that millennials are turning around the story of traditional leadership altogether. How is it happening actually? Read on to know…
#1. Soft Skills Are Becoming Key to Future Leadership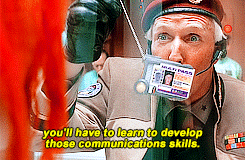 Millennials think that soft skills are a key quality of leadership. They believe that the most significant leadership qualities are communication and relationship building and they are already experts in such skills.
On the other hand, it is evident that millennials are lagging behind in a couple of traditional leadership qualities such as industry knowledge and technical expertise.
Let's take a leadership example in project management. In general, there can be two types of project managers:
PM1: Ones who joined at an entry level position and worked their way
PM2: MBA graduates who have the needed theoretical knowledge to become a project manager
Now, PM1 would have the practical knowledge to not only overcome potential risks but also foresee them. On the other hand, PM2 would have only theoretical knowledge that may or may not work. But, as an MBA graduate, they are well-prepared for dealing with potential project issues since they have studied such case studies. But, in the real world, implementation could still be difficult.
To work on such shortcomings seems to be a big challenge for millennials and Virtuali's survey depicts that 55% of them don't seem to be satisfied with the leadership development chances at the companies where they are working. Many of them even said that they want online classes to be conducted to learn these leadership skills and prepare for the future leadership episode.
---
Related Read: Do You Need Thought Leadership in Project Management?
---
#2. A Flat Management Structure to Be Accepted More
There are a couple of underlying reasons why millennials are embracing a flat management structure.
Firstly, millennial employees don't prefer to navigate through many layers of management in their jobs.
Secondly, millennial leaders like such an organization in which the movement within the workplace doesn't mean a hard climb 'up the ladder'.
They think that the flat management structure can boost up both communication and career development in both the directions, laterally as well as upwards.
#3. A Flexible and Practical Leadership Style to Come Up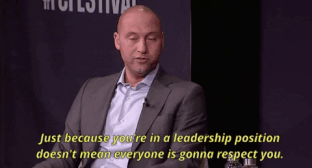 The traditional leadership scenario is going to change with a different style of millennial leadership playing a major role.
63% millennial respondents said that they will like to become transformational leaders who can readily challenge and inspire others.
A yet another desired quality of leadership among the millennials is 'sharing decision-making' with followers.
When it comes to managing huge projects, a lot of coordination and teamwork is required. This is when a smart project management software like ProProfs Project helps in maintaining professional harmony and communicate with your team in real-time, efficiently.
#4. Millennials Walk Away from Low-Standard Leadership
This is certainly one of the simplest approaches but a powerful one indeed. Millennials choose to leave jobs more readily than their predecessors if they think their company leadership is not meeting their expectations and needs.
This generation definitely behaves more firmly when it comes to the leadership decision-making process. This approach of theirs is altogether driving a major leadership transformation.
#5. Work and Life Values to Be Aligned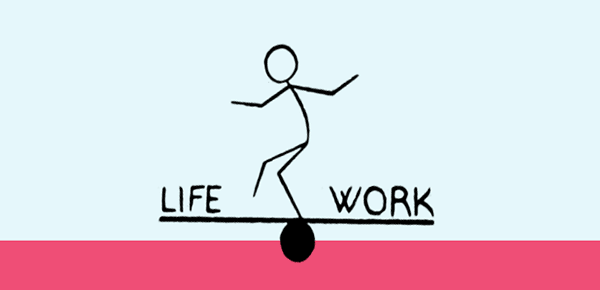 A research study by Deloitte says that millennials are all about 'transforming the status quo by seeking purpose in the organizations they serve without sacrificing the flexibility to be who they are at work and live a fulfilling life outside of it'.
Millennials leaders are more interested to build enterprises while dedicating time for their personal passion and social purpose. Further, they intend to give more priority to maintain a healthy balance between work and life.
It is true that the thin line between work and personal life is gradually getting blurred. And, it is the reason why millennials choose to give more importance to the connection between company values and personal values.
81% millennials believe that every successful business must possess an authentic objective, which resonates with people.
In fact, the latest research reveals that millennials have always been the most socially aware generation since the early 1960s. So, it's revisiting an old story indeed!
---
Recommended Read: Brace up Businesses, The Millennials Have Arrived
---
Summing Up
Don't these leadership upgrades as desired by millennials seem to be more healthy? Much of what millennials believe in as leaders are helping them to get more engaged in their work. In turn, they are understanding the scenario much more clearly and are able to take necessary right steps to make leadership even more vibrant and fruitful.
In turn, the team understand different aspects of a project or their task more clearly and finally, they are able to take the right steps to ensure everything is executed as planned.
Another tactic millennials use to change leadership is by opting for robust project collaboration software, such as ProProfs Project, to always stay in touch with their team and stay in the loop.
Moreover, as millennials are the majority of the workforce now, their thinking is influencing leadership greatly. Finally, the companies which are behaving flexibly enough to adapt to these millennial expectations will have the possibility to be most successful in the entire ballgame.
Do you want a free Project Management Software?
We have the #1 Online Project Management Software starting at $0