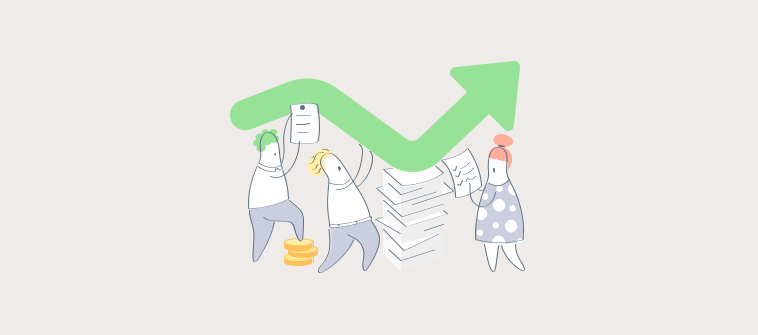 Have you noticed how some people manage to get everything done every day without breaking a sweat? Even though they have more to do than you, they just seem to get it done with no fuss and (annoyingly) seem happier about it, too?
Wish you could be as good as them without lobbying government to add three more hours to the day?
The secret is to increase your productivity, maybe even doubling it. Easy then, eh? The thing is, if you can double your productivity then you can effectively double your revenue because you can get twice as much work done. Or even better for some, you can get all the work done and then go home and enjoy some quality time with the family or take the boat out for some fishing.
Improving productivity can be difficult but it doesn't have to be. Believe it or not, it's actually possible to increase your productivity by putting in less effort and over the next few weeks I'll explain how. For now though, how about some "quick wins" that you can do today and will make the week ahead a little less daunting?
In order to be as productive as you possibly can, you need to be able to execute initiatives and complete projects on (or before) time. According to the Project Management Institute's 2014 Pulse of the Profession research, however, only 9% of organizations rated themselves as excellent on successfully executing initiatives. (Tweet this)
As a result, just 56% of strategic initiatives meet their original goals and business intent. This poor performance results in organizations losing $109 million for every $1 billion invested in projects and programs.
High-performing organizations successfully complete 89% of their projects, while low performers complete only 36% successfully (Tweet this). This difference in success results in high-performing organizations wasting nearly 12 times less than low performers.
Here at ProProfs, we are all about getting more things done in less time by wasting less, doing things faster and doing them better. And part of wasting less, doing things faster and better is having a solid productivity system that you use on a daily basis.
So let's dig right in and discover some incredibly simple ways to double your productivity.
1. Get Organized
Where's your stapler? Yes, I know it's a bit retro and maybe you haven't got one (maybe you're one of those people who's never heard of them!) but if you wanted to find it, where is it? Can you put your hands on it right now?
If you want to increase productivity, sort this out. Tidy up the workplace, stop searching for things.
2. Get off Facebook
You're on the Internet, probably on Facebook and are you being productive? Does it really matter what's going on with your neighbor right now? Do you care if they've done the ice bucket challenge?
How about Twitter? Do you endlessly scroll through thousands of tweets trying to find something interesting or is it just a massive waste of time?
3. Use the Technology Available
Technology has revolutionized how we work and for the project manager there are many tools available to make life easier. What's more, they now allow incredible levels of collaboration with the ability to share files, edit and complete tasks while giving everyone on the project full visibility.
Even so, many project managers still use manual methods. Even email is outdated now but still they use pen and paper and huge manually drawn charts.
Upgrade, move on and embrace new technology to improve productivity! Have we mentioned ProProfs Project?
4. Be Agile
Again technology can help here. Things change fast, really fast so it's absolutely essential you and your team can respond immediately to these changes.
Collaboration is key and keeping your files, projects and tasks in the cloud can make this easy.
You need to be able to update your colleagues wherever they are, whatever time zone they're in and however they access the net.
5. Stop Multitasking
No, women can't multi-task. Nobody can!
Your body is already doing a whole host of important things such as breathing, staying upright etc. When you're working at your computer, your brain is working on many things at once. It's making sure your eyes are looking at the screen, your fingers are hovering over the keyboard and it ensures you type the correct things.
It really could do without interruptions or reading email.
In one office I worked in, one person used to have an iPad running constant Manga videos at the side of his PC. It apparently made him work quicker but checking his productivity output betrayed the truth – he was the least productive worker in the office.
Stick to one task. Do that task. Move on.
And between tasks, don't hesitate to take a break, which allows you to recharge and regain your focus. Have fun with word unscramblers or play some quick games. You'll find yourself less stressed and more productive.
Ready to Start?
This week just do one of these things. Don't try to change everything straight away and instead slowly build yourself up to becoming a productivity king. Give it a few weeks and then see how much you get done each day – you'll be pleasantly surprised and your family might like the fact you spend a bit more time at work!
Do you want a free Project Management Software?
We have the #1 Online Project Management Software starting at $0