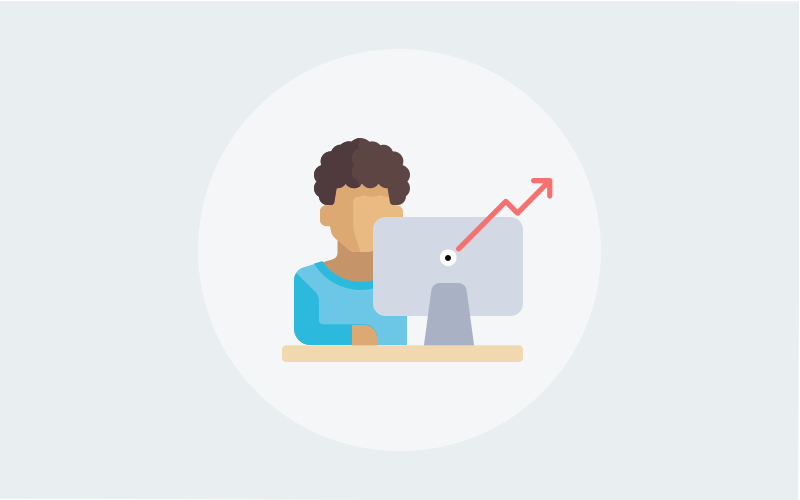 There are various aspects and skills needed for successful project completion like initiation, execution, and planning. Technical or vocational training will not prepare you for handling variant circumstances. It is only the innate qualities or skills of a project manager that let him meet high expectations. There are so many pitfalls to project management success like misunderstanding among team members, lack of analysis and minimal inputs from various business members. Hence, to cope with project failure inherit top skills provided by the experts to succeed as a project manager.

High EQ: Project managing is like putting a puzzle together. Stakeholders, teams, systems. Without excellent emotional intelligence skills, a PM is not going very far. Success means finding the right approach, negotiating to success, keeping all parties engaged and happy.
Personal Organization:

scheduling, coordinating resources and meeting deadlines is key. A great PM should have stellar personal organization skills to stay on top of every single deliverable.
Passion:

for what s/he does. I never hire people from whom I get that "it's just a job" vibe. Great products & services come from happy employees. Employees stay happy if they are passionate about what they're doing.

Emotional intelligence (EQ)
Being able to properly identify and manage one's personal emotions–let alone tackle a team's emotional needs–is an incredibly frustrating, difficult job. With that said, EQ has been shown to be one of the most important variables that correlate with team performance (regardless of industry), along with higher team engagement, higher customer loyalty, and lower employee turnover. While project management certainly requires some "hard skills," EQ is more important than any other project management skill, period. Not only that, but there's a growing body of research that is encouraging HR professionals to look for EQ when making hiring decisions. For project managers now and increasingly in the future, EQ is irreplaceable.
A strong personal organization method
Project managers need to be able to organize both themselves and their teams' tasks. Project management software, while helpful, cannot fully replace an individual's ability to self-organize and prioritize. Whether it's a formal process like Getting Things Done or Don't Break the Chain or something as informal as time boxing or checklists, project managers need to be able to identify tasks, prioritize them, and know how to track them in order to be successful.
Conflict assessment, management, and resolution
While not all conflicts can be solved, a project manager's ability to navigate them is critical to a business' overall success. Project managers must be comfortable navigating through organizational politics and be able to effectively advocate for the best outcome, and not necessarily a personal desired outcome. Optimally, project managers should be able to approach conflicts and hard choices with data and analytics, adherence to stakeholder preferences, and a relentless hunger for Truth and Good over all else.

Having a balanced "Thoroughbred Leader" leadership style – view

this video.
The most successful Project Managers develop a leadership style that balances task and relationship. Most of us are wired to be more relationship driven or task driven and it's a bit of an art to focus on both, but PMs need to do that to be effective.
Facilitation Skills:

PMs spend an inordinate amount of time in meetings and contrary to popular belief leading a meeting effectively is about much more than passively guiding a team through an agenda. Strong facilitation skills are needed to poise the PM to navigate difficult discussions, resolve conflicts, ensure the full team is engaged, help the group reach cogent, well-considered decisions, etc.
Effective Communication Skills:

Everyone knows communication is the lifeblood of the project. A strong PM must understand the difference between true communication and just talking (or typing). The best PMs understand how to customize communications to fit the individual or the situation.
Delegation Skills: Learning how to delegate effectively is critical. A PM has to be able to rely on team members to execute tasks effectively and delegation is a key component of this process. When the PM isn't delegating effectively, tasks aren't completed sufficiently, team members are micromanaged, and morale suffers.
4. Drew Davison

Stakeholder Management

: the change belongs to the sponsor and the other key stakeholders. A PM needs to actively engage with these players to ensure his or her project is focusing on the right things at the right time with the appropriate level of investment. When the key stakeholders are thrilled with the process and results, the project will be deemed successful regardless of initial thoughts on cost, time and functionality.
Scope Management

: a sponsor's initial thoughts on the desired change is usually a straight line from the current to the future state. A successful PM knows that that straight line will have to take many turns and backtracks on the desired functionality, quality, investment and returns before the trip is finished. Managing those detours and side trips effectively with engaged stakeholders is a key success factor.
Skill Management

: a PM is only as good as the projected talent suitably applied. Having the right number of people, with the requisite skills, at the right time, with the necessary resources and functioning in a collaborative and cohesive team is the force multiplier.

Communication Skills: Project Managers works in an environment where multiple entities need to be engaged. Communication is a critical skill to successfully engage the stakeholders and keep everyone in sync for a successful project delivery.
Interpersonal Skills: Working with people needs a lot of interpersonal skills, to move and influence people good interpersonal skills is a must.
Organization Skills (being organized): Projects has a lot of moving parts, most of the time a project manager manages more than one project. Being organized will help a project manager be more efficient with his limited time.

Networking: The ability to build new relationships and sustain existing relationships is critical in the business.
Negotiation: Project team members often have multiple claims on them through the work day. The successful project manager needs to have a win-win approach to negotiation to keep the project on track
Organization: Being highly organized is an excellent way to build credibility as a project manager, especially when you connect with new people on each project.
7. Patrick

The #1 skill in project management is communication. I typically consider myself quite the introvert, but when it comes to my team and what needs to be done there is no room for keeping information to yourself. As Andrew Grove puts it, "A manager should […] choose high-leverage activities that have a multiplicative impact on the overall output of his subordinates and peers. For example, providing clear direction to a team may only require a small amount of the manager's time, but yields tremendous value in terms of the output of the team."
Coming in at a close #2 skill is proper delegation. As a manager, you need to maximize your time and your team's output. Handing off tasks to the right people, and, almost more importantly, keeping tabs on how efficiently they're performing those tasks will be unavoidable if you want to be part of a growing organization.
Last but not least my #3 skill in proper management is holding proper one-on-ones. Meeting with your employees on an individual level may seem off-putting, but the goal here does not involve any negativity. Make it clear that your purpose is to improve performance where you, as a third-party observer are able to locate inefficiencies. This means taking time to prepare. If all goes well, the employee's performance will be improved indefinitely.
8. Jez Lister

Organised

Sociable

Persistent
9. Andy Sowards

Knowledge: about what it is that you are managing, whether it be design or development, you need to know your stuff.
Organizing: is key lots of things can slip through the cracks in a project, be proactive, thorough, and keep your thoughts and files (assets) organized at all times!
Patience: it can be stressful to deal with clients AND talent while keeping both sides happy, sometimes you have to ride the waves between progress and setbacks and it takes patience.
10. Pascal Bernard

Communication:
A Project Manager must at first be good at communicating with others.

Verbal communication and also written communication is the main part of Project Manager job.

It should use 80% of his time.
He must communicate with his three main stakeholders :
the customer (the one he works for)

his direction (the one he is paid by)

his team (the ones who work for him)
Stress resistance:
Stress if everyday companion of Project Manager.

So Project Manager must have high resistance to stress.

And more important, he must be able to not dispatch his own stress to his team.

There is no matter to put down own stress to the team; it will not make it work better; it will have an opposite result.

Under stress constraint, most team members (in particular young ones) will make errors they would not have made without stress.
Organizing:
The larger the project, the more the Project Manager must be organized.

Most of the "overloaded" Project Managers are just "not organized".

Organizing things makes them more clear. And it's better if things are written (or stored somehow).

You don't have to think about things when they are written. Just define priority, treat the highest priority and forget others. Then, when highest priority is done, work on new highest priority, and so on.
11. Chris Griffiths

Tip 1. Challenge assumptions. Assumptions limit our chances of any creativity. Break these and then you'll begin to move forward. Don't think without the 'box', remove the 'box' entirely. When you break convention, that's when you become innovative and that's when you know you're on the road to success.
Tip 2. Reframe the problem. Define and develop a thorough understanding of what you're setting out to do. Ask questions, surround yourself with differing opinions and view challenges from as many perspectives as you can. Note down any past mistakes and think of ways to limit them from happening again. This will speed up the process of the entire project, as any uncertainties will be addressed at the very beginning.
Tip 3. Manage progress and celebrate quick wins. It's vital to keep track of projects to ensure they're on course for a successful outcome. I use our visual project management app, DropTask, to delegate and keep on track of key project developments. DropTask gives a real-time overview of any project, so I can always see how things are progressing. Also, remember to celebrate milestones. No matter how small the win, a celebration will help motivate the team to succeed. And feeling good is what it's all about after all, isn't it?
Takeaway
Project management includes both technical as well as management skills for successful project completion. Any project manager can meet all of the management skills by following these great tips provided by the experts. But potential risks occurring due to the lack of the effective tool to capture project information may cause project failure. So, to mitigate it one can use simple project management software. It is a great way to reduce the work and efforts of a project manager by letting him deal with systems and work processes in a better way.
Do you want a free Project Management Software?
We have the #1 Online Project Management Software starting at $0