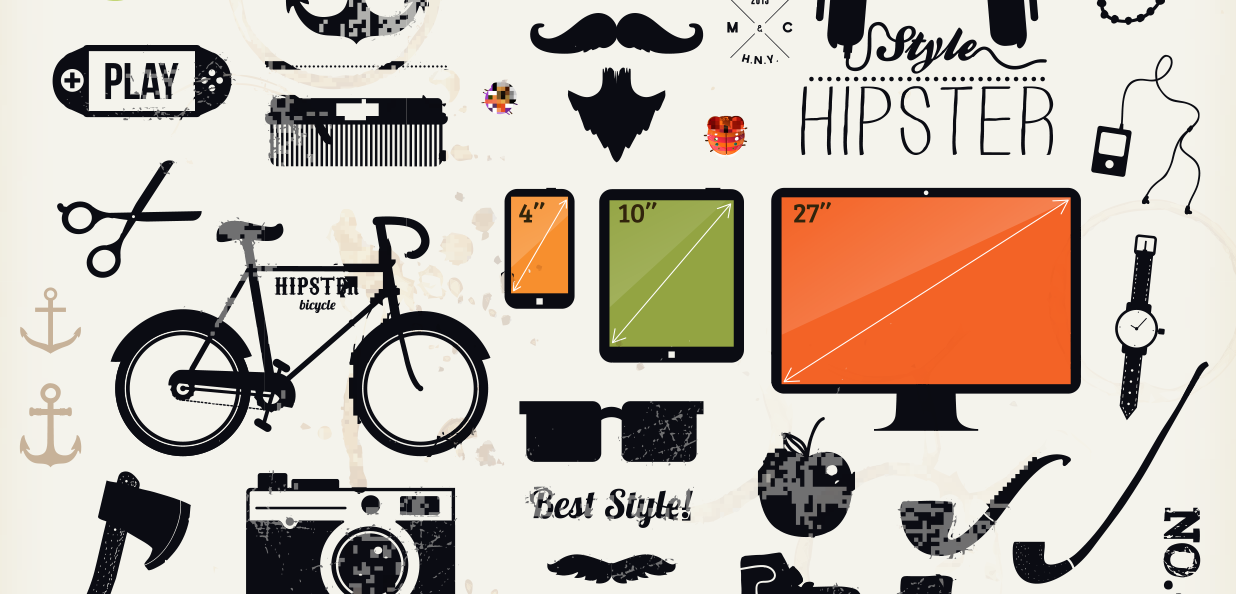 Remote collaboration is the new age of the future, so here are 10 surefire ways to rock your remote collaboration, with style.
More people are using remote collaboration for work and in creating meaningful connections than ever now. We connect with each other through information we can view and share remotely from brick and mortars, to the Web, from virtually anywhere, round the clock.
So much so, we've made the mental shift we can communicate through remote collaboration and stay 'plugged in' to the things that inspire us. There's no denying hi-tech is expanding how we engage with our peers, with our co-workers, and with our families.
You're Engaged with Remote Communication Already
When was the last time you actually talked with friends or family? Or did you happen to traipse onto your Facebook page to find out what your siblings, the 'rents, or your cousins and great-grands are doing with a fast-click and a scroll?
We use the Net and the Web to help us evolve our social connections and our business tasks. We can get more stuff done because we have a way to connect with each other instantly both online and offline…
'Eureka,' you're engaged with remote communication already…
Remote collaboration is on the fast-track to homage as a viable means to enhance business productivity globally.
Mobile-telecommuting is quickly becoming a profitable ethic for businesses and their clients. Enterprises and corporations use remote collaboration to help produce deliverables with greater economy. Creating a very important mix of B2B and B2C relationships that streamlines businesses' social selling of niche products and services.
Get on the fast-track to rocking your remote collaboration by establishing your own unique team management plan. A plan you can customize with your team project management goals in mind.
Build an ace remote team with 10 surefire ways to rock your remote collaboration with style. Here we go…
1. Scrimp on the risks
You know your business and your enterprise. Check your business's project and management systems for breaks in proprietary information or leaks of important data. Make certain your remote team is accessing your systems through secured management platforms.
2. Review your site optimization
Gaps in web page optimization can send web visitors into a spin. The search field or hyperlinked text you see clearly on a web page may source off-page on mobile devices or another web browser. Get a professional review of your website and review your site optimization for peak performance.
3. Ensure your website is secure
Data mining and app development can leave your website and business venerable to attacks… Revealing your client-business and sensitive information to anybody's whim and unsecured, including where you buy your morning coffee.
4. Source your remote employees' access
Regular checkpoints with your remote employees can uncover any speed bumps in your system's accessibility. A downed server or a temporary misread of coding can affect your business and remote team productivity. Schedule regular remote check-ups with your remote software and your applications, and with your remote team's computing device(s), to keep on the up.
5. Mix high priority tasks with lower priority tasks
When every project is high priority, complicated tasks can overwhelm your team(s). Share high priority and low priority tasks across all team channels, and provide an empowered sense of team-oriented success.
6. Communicate regularly
Remote collaboration is on the rise. More than 1 billion mobile team collaborators are anticipated to join the workforce with the next year. Place a project management system into your business to build remote employee engagement and imbue your team with expert accountability with style. A remote team system with accessibility to mobile-centric applications can ease team workloads intuitively.
7. Include flexibility
Allow your remote team(s) ample timeframes to complete their work. Crunching completion tasks into tight deadlines can cause team productivity (and moral) to dovetail. Share reminders with remote team members to check in with their progress and smooth out the more intense sections of each team member's role.
8. Have the right remote collaborative tools
Nothing says oops better than unrequited management tools. Have a great PM platform that is adaptive to your business's unique challenges. Instill a positive work ethic into your remote teams by using expert project management application software.
9. Make productivity a daily goal
The team goals you set are an important part of every remote collaborative process. A project management system that tracks your productivity is a necessary resource for every team.
10. Infuse "quality"
Effective productivity grows from a worthy endeavor. Infuse quality into your business and use productive management systems that limit risks by helping you to get the most out of your remote collaborations.
Use these tips to help you leverage your remote collaborative business into high gear! Have some more tips of your own? Feel free to share.
Do you want a free Project Management Software?
We have the #1 Online Project Management Software starting at $0