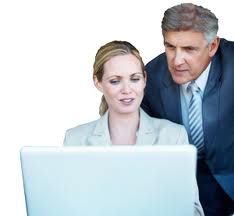 We are proud to announce the launch of ProProfs LMS Resources, where instructors and educators can learn about online learning management systems (LMS). With the rise of specialized elearning tools such as LMS systems, it has become easier for instructors to create; and learners to access, online education and training programs. However, not everyone has the technical expertise to manage and administers these new learning tools. ProProfs LMS Resources through detailed articles, video tutorials and checklists, helps instructors and educators in successfully integrating these new tools into their online learning programs.
We created this educational resource, not just to introduce educators and trainers to Learning Management Systems, but also to provide them with reliable, practical and useful information on how to optimally utilize LMS systems for deploying online courses and assessments.

– Sameer Bhatia (founder ProProfs)
ProProfs LMS Resources consists a variety knowledge resources such as video tutorials explaining introductory topics such as what is an LMS; detailed articles on uses and benefits of LMS, downloadable checklists and guides, which help instructors quickly learn the salient features and technology behind online learning management systems.
What ProProfs LMS Resources has to offer
Detailed explanations of the different aspects of LMS Systems
Helpful tips on how to streamline and maximize the use of LMS software
Video tutorials and a number of articles explaining the features and benefits of LMS systems
Downloadable checklists comparing different LMS systems, vendors and services
In-depth articles on new trends and movements in the elearning industry
Check out our LMS Resources and share the knowledge.
Press Release: ProProfs Debuts Learning Management Systems Resources for Educators and Enterprises