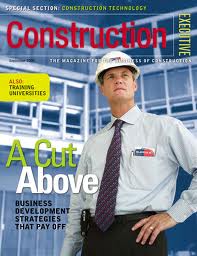 The award winning magazine Construction Executive recently published an article written by ProProfs CEO Sameer Bhatia. In the article, Sameer lays down the challenges faced by construction employers in training their geographically dispersed workforce, consisting of contractors and construction executives, and how they can overcome the challenges by adopting online training. The article further elaborates on how to evaluate and select the ideal online training solution. The key points in the article are: The benefits of online training:
Compliant online training significantly reduces on-the-job accidents and insurance costs with safety certifications.
Online training is an excellent way to provide access to training 24/7 to a geographically dispersed workforce.
It eliminates the need for employees to take time off work and the cost to travel to a central training location.
Automated record-keeping, helps in instantly accessing the training reports of employees working from various locations.
Online training solutions can be quickly updated from a central location.

What the ideal online training software for the construction industry should offer:
Health and safety training
OSHA certification coursework
Product manufacturer installation instructions
Sexual harassment and non-discrimination courses; and
Robust reporting and documentation tools.
Read the full article: Finding the Ideal Online Training Solution