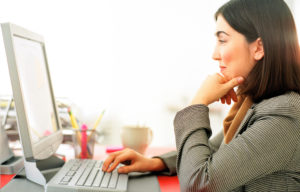 While text is the primary medium of instruction in brick and mortar classrooms, with online courses you can use all kinds of instructional mediums such as text, videos, images and more. A striking example is an audio enabled PowerPoint presentation, which allows you to use a combination of images, text and sound to deliver information to learners. As an instructor, this helps you to enhance the learning experience and make learning a joy.
Combining text & audio in course materials increased learning effectiveness by 40%.
– John Hopkins University
Benefits of adding audio to your presentation
Make learning fun & engaging – Every learner has a mix of learning styles, with the most common ones being verbal, aural and visual learning styles. With audio plus PowerPoints slides, learners are provided information using a combination of images, sound and text, which suits different learning styles and makes learning more engaging and fun.
Fill the void of an instructor – Text-based presentations are fine for a traditional classroom setting, where the instructor explains the presentation to learners. In contrast, with an online presentation, a narrative voice helps to clearly explains or emphasizes the key points of the presentation to learners.
Make your message more impactful – Whether you're an HR looking to introduce new hires to your company's culture or a marketer selling your product, an online presentation with appropriate text, relevant images and a narrative voice, helps you tell your story in a much more interactive way and drive your message home.
Learn how to add audio to your presentation: How do I add audio to my PowerPoint slides?