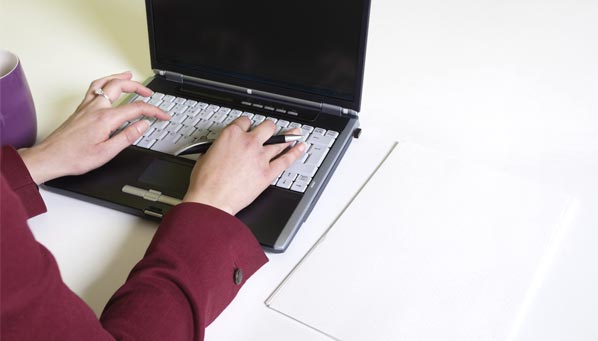 Thanks to technology, the long hours that once went into having to select and write questions for an assessment test, questionnaire or examination has been minimized dramatically. Now teachers, business instructors, quiz makers and the like are able to create a huge pool of questions from which they can then select the ones that will be showing up in the tests. In this way online assessment systems have paved the way for more effective and efficient ways of taking examinations and has consequently, helped educational institutions in a lot of logistical problems, not to mention helping them save time and money which would otherwise be wasted.
The fact is that these online systems are replacing the traditional approach to creating examination questionnaires, business instruction quizzes, and general quizzes. Since this is a growing reality that faculties have to deal with the following are some of the pointers to keep in mind while creating an online exam.
Let's Get Started
Teachers, business owners and quiz makers who are relatively new to the whole concept of creating online examinations and tests might find the whole process a bit overwhelming but it doesn't have to be that way. By making sure that all teachers and other faculty members, as well as business owners, managers and quiz makers, have full access to demos and FAQs, an educational institution can make sure that they are well equipped with the information which they need to get through the whole process of putting together an online examination.
Watch This Video to Know How To Create online Tests Using ProProfs Quiz Maker
Easy Accessibility
By far, one of the major hurdles of using online assessment systems is accessibility. This also happens to be one of the main concerns for educational and training institutions alike. The main point while choosing a good online assessment software is to make sure that the company you go for makes the software easily accessible both for the assessor and the assessee. What this basically means is that the user should have the option of being able to access the testing system from anywhere, and at any time via an internet connection.
Is Software Scalable?
Needless to say, online assessment software needs to be scalable and robust enough to have a high response time. It should be scalable so that the online testing and examination can be built up upon if need be. Apart from that, you must also make sure that the online assessment system has redundant server infrastructure in place so that there are no unwelcome surprises in case of a power failure. Apart from that, also make sure that there is a robust auto-save option in place so that the participant's questions are kept safe and secure from any mishaps.
---
Read More:- Top 10 Exam Maker Software of 2020
---
Anti-Cheating Features
While every participant will want a perfect score, whether it's an examination quiz, questionnaire or any other form of assessment, there are those who are ready to use whatever means necessary in getting that perfect score. It is the faculty's job to make sure that the software which they are using is made by a tech-savvy company and has all the software features to make it impregnable during the examination. Having good anti-cheating features in place will ensure that no one gets ahead by cheating. For instance, whenever a test link is emailed to a participant, use a PIN which they will need to feed in order to access it.
Reporting and Scoring
Business owners, quiz makers and more importantly, faculty members should have access to the online assessment system so that they can correct the copies manually if need be, while the scores should be calculated automatically as soon as the participant completes the test. Reports which give the trainers and teachers in-depth analysis of how the test went is of utmost use no matter what the test or assessment is for. It is crucial to always use an online assessment system which is able to provide the best analysis on the tests you create so that you are able to make them better.
While there are many faculty members, teachers, business owners and quiz makers who will not have the necessary technical know-how on how they can create these tests online, making sure that proper tech-support is on hand from examination creation to completion will ensure that all goes well for both parties the maker of the quiz and the participants.
Do you want a free Quiz Software?
We have the #1 Online Quiz Maker Software for complete learning and assessment starting at $0