Are you aware how do employees in an organization learn? The 70:20:10 model for Learning and Development states that individuals acquire 70% of their knowledge from job-related experiences, 20% from interactions with others and a mere 10% from formal educational events. While businesses are investing time, money and effort to upskill their employees, but the harsh reality is - not all of the imparted knowledge is retained.
I am sure most of the business owners would agree with me that backing up the knowledge and skills of your employees is as important as developing it. Reports on an average, learners forget about 70% of the content within 24-48 hours of formal training. So, how should organizations control this situation? I would suggest the use of performance support to extend formal training.
Why Performance Support is Crucial for Organizations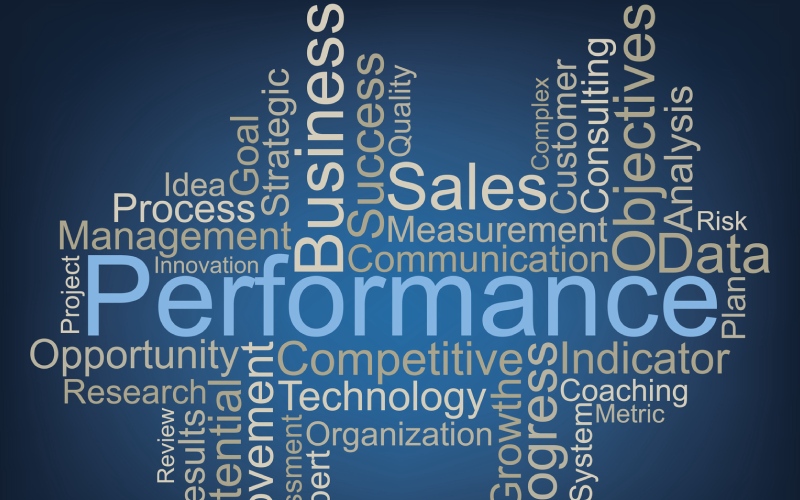 Performance support is one of the ways to extend formal training to the employees while on the job and letting the learners know how to use their formal training to achieve results. After training is completed when the employees get back to work, performance support give the students what they require to know during the time of need.
When a learner is about to work on a specific task that was part of the formal training, in such a scenario the performance support tool plays the role of a mentor (Kind of a "Fairy Godmother") who comes to rescue by sharing the relevant information needed to get that task done. Simply put, performance support is a tool basically that supports the performance of employees when it needs.
In the past, this problem was addressed by including an on-demand IVR system, a network of people available within or outside a corporate setup that allowed both formal and informal peer-to-peer interactions.
How Performance Support is Different from Formal Training
Unlike instructor-driven training, performance support follows a different approach from formal training. While formal training focuses to bring the students to a common understanding level, performance support emphasizes on applying the learning only at the time of need, for a particular on-the-job task. It is possible to use performance support for formal instruction-based training.
Although performance support and online training are two different instructional entities, thanks to the technological advancement the learning management systems can be leveraged to blend some aspects of performance support into online training effortlessly.
When employees have fully aware of their work responsibilities and the problems they are expected to face, their productivity improves.
How to Use an LMS for Performance Support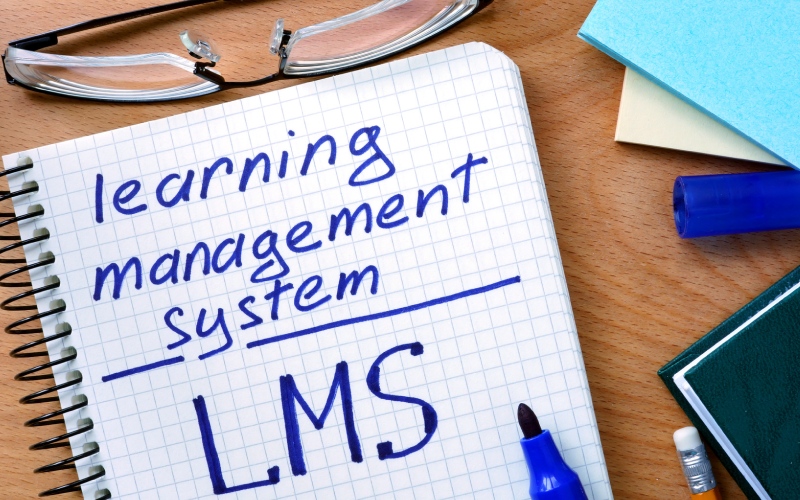 Say for instance, your company has organized a training program with the aim to make the sales associates aware about the varied tasks - database accessing to answer client queries in regard to product warranties, prices, promotions etc. If your sales team comprises both old and new recruits, it is most likely that you will encounter these below-mentioned learning situations -
Learning for the first time (new): An employee acquires knowledge about a specific task for the first time. He/she learns how to log on to the LMS Software for the first time, learns how to use the database etc.
Learning More (More):

The learner has understood how things work but is keen to acquire more knowledge for example, how he can use the LMS for troubleshooting.
Applying the acquired knowledge (Apply):

The employee applies the knowledge he acquired while training. He uses the steps to identify what loyalty program or personal promotions client is entitled to.
When things go wrong (Problem Solving):

When an employee encounters a situation where he is expected to resolve a problem but continues receiving an error message, he uses the pre-existing knowledge to find an answer.
When things change (Change):

In this scenario, the employee is responsible for finding out a new way to resolve a crisis or complete a task. It may include a new approach, which helps them learn new information and eventually supports skill enhancement.
These situations are based on the "Five moments of need" model as proposed by Bob Mosher and Conrad Gottfredson. According to the model, there are five scenarios - first time learning, the desire to learn, application or recollection of knowledge, encountering a problem or error, adaptation - in which a learner acquires knowledge and remembers it instead of forgetting it immediately soon after learning something for the first time.
Wondering how should businesses address this challenge? Well, this issue can be resolved when businesses use a blend of both informal and formal training. To get optimum results, "learning as a continuum" is the best way forward.
---
Read More:- What Makes LMS Software a Valuable Tool For Businesses?
---
Here are some of the things you can do -
Identify the key areas from your formal training program that you want the learners to remember, apply and use performance support tools (PSTs) so that they don't forget these messages.
Design the PST modules so that they can be treated as stand-alone assets and are aligned to particular learning outcomes.
The training modules should be weaved into a "learning path" and maintain the relevancy of the knowledge path for the complete training duration.
Use reinforcement and new assets to ensure high knowledge retention, application of the knowledge gained while working.
The result? You will be able to witness a decline in the formal training costs and rise in learner's performance.
How Learners can Benefit from Performance Support Tools
They are usually informal in nature and much to the learners' liking, they help them gain knowledge without hampering productivity. Performance support tools (PSTs) are the best way to delight the learners. Here are some of the reasons why employees prefer performance support tools -
Allows them to work on tasks without taking help from external resources.
Curtails down time to train new employees.
Helps the new hires to complete tasks in shorter time duration without impacting quality, mainly when formal training can't be offered.
Allows the new employees to grasp complex concepts and processes in an easy way.
How to Offer Performance Support Tools
The performance support tools can be offered in varied formats. Some of them have been mentioned below -
Mobile apps: This is the ideal way because it allows anytime, anywhere learning and offers performance support right at the time when the learners' demand.
Interactive videos: Imagine a situation where you have to learn to operate a brand new camera within 2 hours, what would you choose - going through a 3-minute YouTube Video or a 50-page instruction manual? I am sure most of you would choose the YouTube option. If you are using a learning management system to offer performance support, ensure that the platform will let you upload interactive videos.
Decision-making situations: Most often, learners encounter tough situations at work. An online instructor can make their life hassle-free by using branching scenarios so that it helps them handle tough situations without much trouble and take decisions independently by applying the acquired knowledge while on-the-job.
Kinetic text: Also known as kinetic typography, it is a technique which uses mixing motion and text to put forth ideas using video animation. Why kinetic text makes sense in elearning? Sometimes, you just need a few words to present an idea. It works in scenarios where you have only text and it can be visualized. You can make it more impactful by adding a background voiceover.
PDFs: In situations where you have lengthy text-heavy documents, you should consider converting them into PDFs. It increases the visual appeal and allows the students to glance through vast information quickly. This format works when a teacher wants to offer fact sheets, checklists, processes, participant guides, learner tips, procedure documents etc.
Recorded webinars and expert videos: It doesn't matter if you are an elearning tutor, workplace mentor or an elearning guide, students treat them with respect and value their insights. It can provide performance support to the learners in the form of expert videos and webinar video recordings. You can use the SCORM-based packaging to keep a track of the learner's performance via assessments.
Conclusion
The organizational learning strategy should emphasize on means and ways to support on-the-job learning. And, performance support tools are the perfect thing to achieve this mandate as they can align with the key learning strategies.
Looking for a learning management system that can support your organization's performance support needs? You can give us a call at (855) 776-7763 or schedule a free demo to get all your queries resolved!!__!!!
Do you want a free Training Software?
We have the #1 Learning Management Software for complete learning solution starting at $0