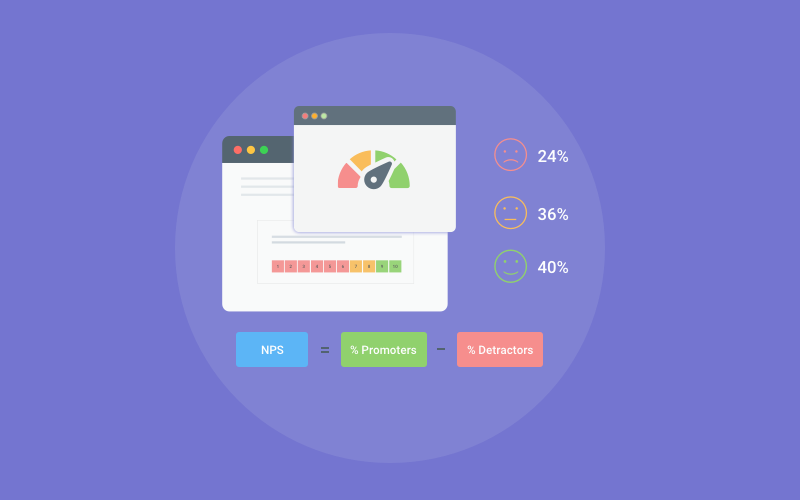 Have you heard this popular quote from Bill Gates"Your most unhappy customers are your greatest source of learning." This saying makes perfect sense in this age of Internet because sometimes your satisfied customers aren't the ones you should be thinking about. Customer reviews have immense power. Thanks to social media, complaints and recommendations can go viral within a matter of few minutes.
Nowadays, consumers take the word-of-mouth recommendations and complaints incredibly serious. Don't take our word for it. According to the Nielsen Global Trust in Advertising Report, over 80% people consider recommendations from friends and family as the most trusted source of advertising and about 100% of consumers trust recommendations from strangers more compared to content from brands. Shocking right?
Well, if you are a business owner and not sure what your customers think of your product or service, it's time you start surveying them. With Net Promoter Score (NPS) you will be able to measure their loyalty and drive business growth.

Not sure what NPS can do for your organization? Let's first understand what NPS means.
What is Net Promoter Score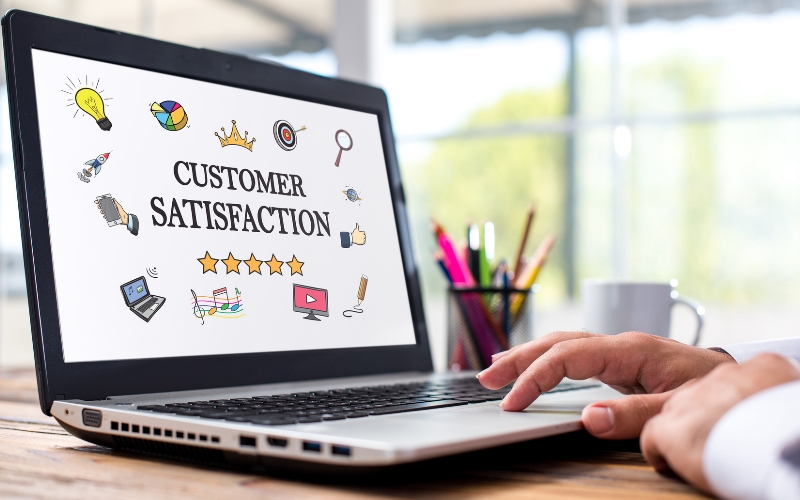 NPS is calculated by surveying the participants and asking the question, "on a scale of 0 to 10, how likely are you to recommend to a colleague, friend or family?" The answers to this questionnaire is broadly then categorized into -
Detractors (0 to 6): They are the unhappy consumers who are likely to churn shortly. They are responsible for over 80% of negative word of mouth. A business should take immediate measures to their feedback.
Passives (7 or 8): These consumers may be satisfied with your product but not necessarily love it. They are most likely to switch to a better product when they find one.
Promoters (9 or 10): They are your business loyalists. They will recommend your products to others and continue relying on your business for their needs.
Introduced in 2003 by Fred Reichheld while working with Bain & Company, global organizations use NPS (customer satisfaction metric) to measure, on a scale of 0-10, the degree to which consumers would recommend their company to others.
After premiering in the Harvard Business Review, this standalone survey index has been used by businesses to gauge the loyalty of different stakeholders (customers, employees, partners, brand associates etc), their willingness to refer and to measure the level of satisfaction.
Net Promoter Score works on the theory -
Business sales are dependent on loyalty and consumer satisfaction

When consumers decide to refer a brand to colleague or friend, it proves they are satisfied and loyal.
How to Calculate the Net Promoter Score
NSPS system was developed with the aim was to find out an interpretable customer satisfaction score that can be easily compared between varied industries and be evaluated over time.
The formula may not appear as straightforward as the question it is derived from. It is the subtraction of two main percentages: the percentage of stakeholders who are happy with your brand and ready to recommend it ie. the promoters minus the percentage of people who will share a negative feedback about your business ie. the detractors. NPS can be as high as +100 and as low as -100.
In other words, it's an index range (not a percentage) that varied from negative one hundred (-100) to one hundred (+100).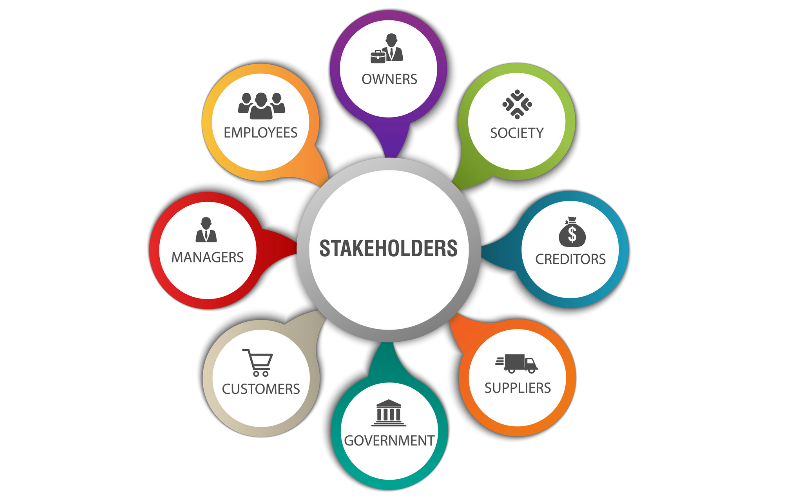 Say for instance, 30% of your stakeholders are most likely to recommend your product, and 10% don't prefer your business, your NPS would then be: 30-10= 25.
The higher your NPS is, your business will receive stronger organic growth. The reason is simple. Your customer referrals will become new leads and your organization will generate more revenue.
Any score above 0 is a "good" score. It shows that more stakeholders will refer your business. Many businesses use the below-mentioned guidelines to measure loyalty and satisfaction level.
Danger Zone(-100 to 0):

You have more

detractors as compared to promoters and have poor loyalty base.
Good(0 to 50):

High 20s is the average NPS score which is considered as "Good." When businesses companies vary between the range of high 20s and low 40s, it means they have achieved the stakeholder satisfaction threshold.
Excellent(50 to 75):

It indicates that businesses are exceeding expectations.
World Class(75 to 100):

It shows that the business has a world-class approach towards their services, products, customer satisfaction etc. They believe in providing wholesome experience to the stakeholders.
Always remember that the average NPS scores will vary from one industry to another. You may not find any of your competitors publicly displaying their NPS score, it is best to evaluate your NPS core against yourself - a KPI that will help understand if you are progressing in the right direction or some amendments.
Are Passives Part of the NPS Equation?
Are you wondering why passives have no place in the NPS equation? While it may baffle many, but the reasoning is simple. Simply put, passives are not included because they lack the ability to influence a stakeholder's decision.
They are usually happy with the business and their impact on the company's growth stands as negligible.
This effective and proven methodology for understanding the stakeholders' happiness has transformed the business world by offering first-hand customer feedback.
Why NPS Matters for Businesses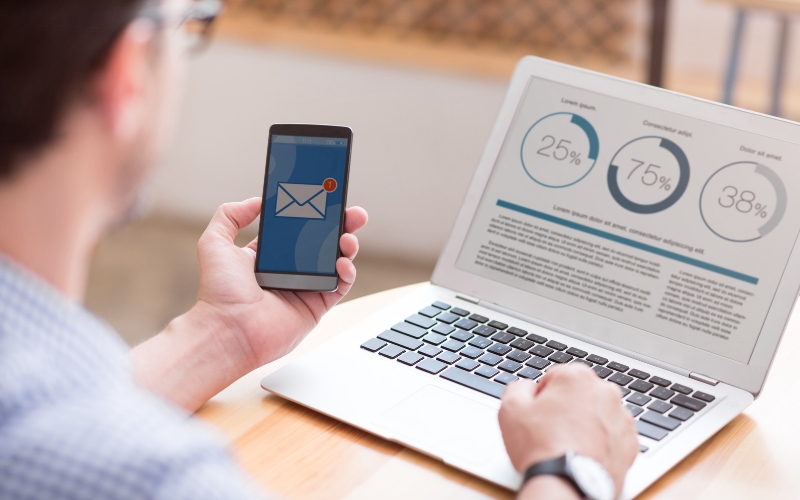 For every business, irrespective of which industry you are in, customer acquisition isn't cheap and may prove between 5 to 25 times more expensive as compared to retaining a current one. Although there are varied ways to bring down churn, using NPS is a better idea. Customer churn rate can jump by approximataly 15% if businesses fail to respond to customers over social media(according to Gartner).
When a business is able to maintain the satisfaction level of consumers, the profit levels will shoot up as they will keep doing business with you. For every business, customer churn rate should be one of the key metrics.
If you are still not convinced that customer retention is important, then take Fred Reichheld's research into account that indicates boosting client retention rates by 5% raises profit levels by 25-95%.
Amongst the varied ways to curtail churn, NPS is the most impactful. A SaaS company witnesses 30% decline in the churn rate with the implementation of an NPS survey.
With the use of NPS software, you can stop the guesswork right away and accurately report on customer experience's role so that business grows and doesn't suffer.A well structured and well-defined NPS campaign helps a business in varied ways:
Boost client retention

Raise organic revenue and referrals

Better the financial forecasting

Use product data to make better product decisions

Identifying best client personas for better targeting

Create customer-centric messages for better user experience and outbound marketing

Identify the decision makers and improve sales pipeline efficiency

Find new revenue opportunities
And the list is endless…
Final Takeaway
It is important to focus on understanding the key drivers of NPS and how to improve it daily to ensure long-term satisfaction for the stakeholders. Always remember, calculating your business NPS every once in a while isn't enough, rather your main goal should be to make it an integral part of the broader business ecosystem. The success of NPS relies on what an organization does to improve the detractor's experience. If it fails to do so, it may miss out on growth, profitability and sustainability.
Do you want a free Training Software?
We have the #1 Learning Management Software for complete learning solution starting at $0