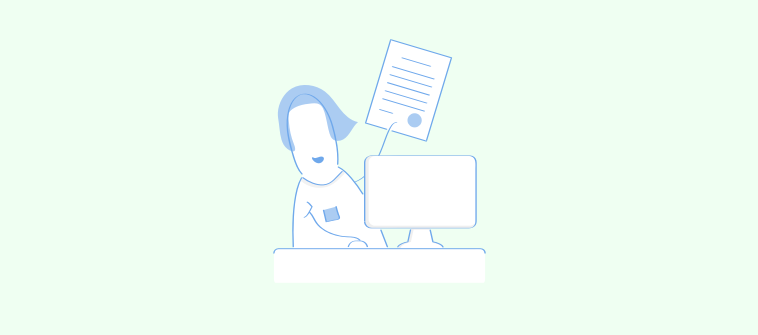 Do you want to know more about your organization's target audience? Maybe you want to learn how well they like your products or services? Or, test a commercial with a small group of viewers before releasing it into the wild on YouTube?
In all the above cases, the end goal is to collect data depending on which you're able to analyze:
whether consumers like your product or service,

if it needs to be improved to perform better
Constantly changing or upgrading your product or service is how you ace the race.
For instance, do you think consumers would be crazy about the iPhone if Apple had never improved upon its features and key attributes?
Without new features or upgrades in the existing product, there wouldn't be much to consider, and the sales would drop, and it'd lose a significant number of customers.
But, how you improve your product depends a lot on how your customers want it to be.
Your customers are your greatest source of knowledge - the biggest database of your flaws and of the things that make you good. Tapping into this data is the key to the evolution of your product and your company as a whole.
One of the easiest ways to gather and analyze this type of data is by creating and distributing an online assessment questionnaire by using an online questionnaire creator.
This article briefly reviews what an online questionnaire creator is and how you can use it to obtain the information you want.
What is an Online Questionnaire?
An online questionnaire is a set of questions or a web-based survey.
It is used by companies and other organizations to deliver and collect data from their customers or another target audience. These can be the stakeholders, employees, potential customers - the list is endless.
The data gathered is then used to make improvements in the products or services or stored as a source of information.
What Is an Online Questionnaire Creator?
An online questionnaire creator or survey questionnaire creator is, in effect, exactly what it sounds like. It is a web-based software application you can use to create and distribute surveys and self- assessment questionnaires online. There are many questionnaire form creators available online.
Here are three features that make an online questionnaire creator a powerful research tool:
1. Support for different question types and multimedia files: Can you use multiple-choice, rating scales, short answer, and long answer questions? No problem! Images, audio, video, and PowerPoint? You bet! When you develop your assessment questionnaires online, you have virtually no limitations as to the types of questions you can ask and the types of media you can incorporate.
2. Mobile support: Based on the ever-increasing use of mobile devices, there is a good chance that a significant percentage of your target audience will want to access your questionnaire on their smartphones or tablets. Online questionnaire creators make it easy for your audience to respond by providing mobile support.
3. Analytics and reports: This is probably the biggest benefit of using a free questionnaire creator compared to a traditional pencil-and-paper format. The software automatically tabulates the results and can produce detailed reports, without you having to perform any calculations or risk making transcription errors.
What Can You Do with an Online Questionnaire Creator?
The definition barely scratches the surface of what you can do with an online questionnaire creator. So, here's sharing some valuable info about what more you can do or achieve with a questionnaire creator online.
✔️ Identify Your Target Market
If you think that randomly entering an existing market and turning successful is an achievable thing, you might want to rethink that. It is mostly a matter of luck. This is why you must use an online questionnaire creator.
With an online survey creator, you can prepare an assessment questionnaire, distribute it among your potential customers, and ask them to fill it out. The questionnaires can help you understand their needs and desires, which will help you set your business goals and figure out a plan to achieve them. Creating an online questionnaire is a better idea instead of shooting arrows in the dark, hoping to hit the prize.
✔️ Gather Customer Feedback
Questionnaires are the most useful resource in terms of data gathering. They can help you gather customer insights and feedback with the help of meaningful questions. Questionnaires provide a congenial environment where your customers can open up about what they expect from your brand.
Also, they are more likely to be open to their opinion if they feel their privacy is ensured. With a host of security features, Online questionnaires creator is just perfect to create such questionnaires which give customers a sense of security while stating their opinion.
✔️ Reduce Costs
The cost of conducting surveys is one of the biggest reasons why online questionnaires are a perfect fit to collect customer data and feedback. They can help you cut down the material costs, the cost of conducting interviews and calls, and also cut down the hours of organizing and setting up a survey.
The best online questionnaire creator can help you create a cost-effective questionnaire upto a great extent. Online questionnaires completely cut down the cost of printing and also the hassle of distributing them in person.
All you have to do is design your questionnaire then share it across all the channels you want, with the click of a button. And once it is sent, you don't have to spend time to store and organize them.
Watch: How to Create an Assessment Online

How Do You Use an Online Questionnaire Creator?
Now that you know more about what the software can do let's explore how to use it. Here is a simple four-step process to get you started:
Sign up for an Online Account.

Many questionnaire makers are available online. Most are free, so all you have to do is sign up.

Create Your Questionnaire.

Creating excellent questionnaires is a skill, but it can easily be mastered. Follow up on these tips to come up with the perfect online questionnaire using an online questionnaire creator.
1. Write target-oriented questions:
The questions you ask should be to the point and targeted to your audience. Make your questions relevant and accessible to the respondents.
For example, you can't frame highly technical questions for non-technical respondents. They won't be able to answer them and will give up on your questionnaire. Target your questions in a way that they give you the information you desire.
2. Be careful while creating your questions:
Keep this in mind: No one is going to spend 20 minutes answering your questionnaire unless you offer an incentive. So, try to keep the number of questions upto a maximum of 10-15.
Ask only those questions which are necessary to get the info you want. Also, don't try to sound tricky; after all, you don't want your customers to leave your questionnaire incomplete.
3. Use a survey questionnaire creator:
Always, always use an online questionnaire creator to create your online questionnaires. It is the easiest way for you to create and share your questionnaires with your customers.
The web-based questionnaire creator allows you to easily share your questionnaire via your website, emails, or social media. They also store and analyze data automatically, allowing you to generate reports within minutes.
4. Test your questionnaire
Before you distribute your questionnaire to a wider audience or publish it publicly on your website, test it out with a small audience. Ask them how they feel about the questionnaire, if there are any questions that are difficult to understand, or if there's anything that would make them opt-out of it.
Depending on the feedback, you can make changes or revise your questionnaire before distributing them to a wider audience.
Distribute Your Questionnaire.

When you use an online questionnaire creator, you have several options for how to get your survey in front of your audience. For example, you are usually given a choice between hosting the questionnaire on the vendor's website or on your own. Then, all you have to do is distribute the link, such as in an email or over social media.
Sit Back and Watch the Results Come In.

Once you've created and distributed your questionnaire, your job is pretty much done. The software will take care of the rest, including analysis of the data and generation of reports.
Survey Questionnaire Creator: The Tool You Need
Developing, designing, and distributing online assessment questionnaires used to be somewhat of an arduous process. But today, using an online questionnaire creator, you can create an LMS questionnaire in minutes and distribute it quickly to a large number of people. You can even create a questionnaire quiz using an online quiz software and print it using a printable questionnaire creator.
If you want to boost your data-gathering capabilities seriously, test drive an online questionnaire creator today.
Do you want a free Quiz Software?
We have the #1 Online Quiz Maker Software for complete learning and assessment starting at $0