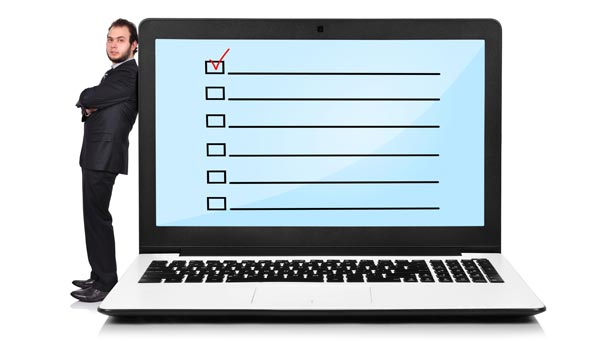 Tired of writing long questions? Short on time? Then why go through the hassle of creating paper-and-pencil exams when you can take advantage of an online exam creator. Simply put, online exam creators are a web-based tool that allow people to create, manage and embed quizzes, tests, or exams easily and quickly.
From business owners looking to create an effective test to recruit employees, to professors looking to create a final exam to people looking to create personality quizzes, online exam creators are a breeze to use. So, how can an online exam help you? Well, let's take a look at a few of the benefits of exam creators and find out:
Simple and FREE!
Most online exam creators are free to use. Therefore, you do not have to worry about spending on creating exams. Most exam creators online offer an additional charge for features such as automatic grading, that actually help you save tons, and are worth investing in. They are especially useful if you wish to administer exams to a large batch of learners.
Watch: How to Choose the Best Exam Software
Works on Mobile Devices
Perhaps the best feature of online exams is that it works on most mobile devices such as smartphones and tablets. This allows your learners to attempt them as per their convenience, anytime and anywhere. Thanks to this, exam creators can create exams on the go!
---
Read More:- Online Exam Creator: 10 Best Ways to Use One
---
Create Exams with Ease
Creating exams has never been easier. You can search the internet for questions and simply copy and paste them on the online exam creator tool. Most online exam creators will even give you an option to create a new exam using existing tests with just a few clicks. Using online test makers is the ultimate convenience. You can copy a question from one test to another, anywhere, anytime.
Perfectly Formatted
With online exams, you can easily create short questions, multiple-choice questions, fill-in-the blanks and true or false questions without having to worry about the formatting.
Mistake-Free Exams
Spelling errors can be a challenge when creating exams. However, exam creator tools, such as ProProfs, have a built-in-spell check, which eliminates accidental misspellings.
Automatic Grading
Most online exam creator tools have an automatic grading system which means you don't have to go through the hassle of checking each test yourself. You will receive custom results, reports and feedback, automatically saving you lots of time. In addition, if a quiz taker passes the test, you can even create custom certificates which can be delivered to candidates who passed the exam or quiz.
Test Duplicator
If you want the exam under a different name, you don't have to worry about creating the whole exam again. Online exam creator tools allow you to make different copies of test using the test duplicator. Therefore, you can duplicate your exams and produce different copies with different names in the easiest way possible.
Prevents Cheating
With online exams, you can easily prevent your learners from cheating. Through the use of online exam creators you can prevent cheating by adding time limits, shuffling answers, and randomizing question orders. In addition, most exam creator tools also have an analytics tool which helps you get detailed reports of each person taking the quiz. These detailed reports may contain the statistics on how much time was taken to answer each question, how many people applied for the quiz and many other performance statistics.
Security Controls
Of course, you don't have to worry about the exam paper being 'leaked' before the date. All online exam creator tools offer superb security controls that allow you to keep your tests, quizzes and exams safe through the use of passwords, encryption, privacy controls and many other options.
All these amazing features make online exam creators perfect for use anytime, anywhere. Give them a shot and prepare your next exam using an online exam creator!
Do you want a free Quiz Software?
We have the #1 Online Quiz Maker Software for complete learning and assessment starting at $0