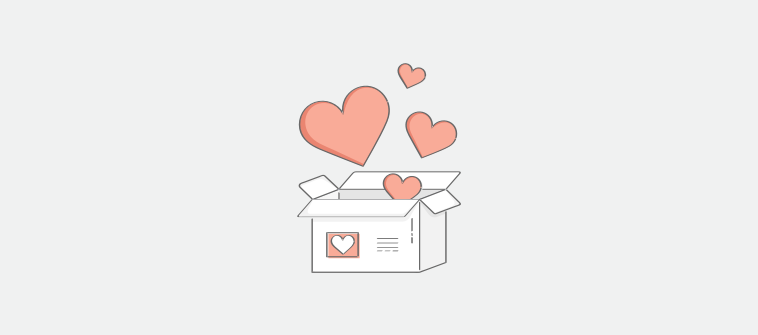 In this age of transparency, how you treat your customers is the most important choice you need to make when you establish your brand. And, for a brand to be considered authentic, it needs to be perceived as reliable, respectful, and real.
Consumers want to engage with honest, genuine brands that aren't afraid to be human. They don't want sales-driven ads shoved in their faces, and companies that take this approach will lose the battle for consumer attention. Your followers are well informed to spot a fake brand from a mile away. They connect most with content that is real.
Understanding Brand Authenticity
According to the Journal of Consumer Psychology, "brand authenticity is the extent to which consumers perceive a brand to be faithful toward itself, true to its consumers, motivated by caring and responsibility, and able to support consumers in being true to themselves." To see if you fit into this definition, ask yourself these questions:
1. Is Your Brand Faithful to Itself – Does your brand have a consistent mission and vision that won't change irrespective of changes in consumer trends and industry trends?
2. Is Your Brand True to Its Consumers – Do you fulfill promises and values to your customers?
3. Is Your Brand Built on Integrity – Is your mission statement based on moral principles and does it stay true to its values?
4. Does Your Brand Add Meaning or Create Value – Is your brand perpetuating value or is it important to what people care about?
Although brand authenticity is a wider concept, providing affirmative answers to these specific questions will move you closer to being an authentic brand. Building brand authenticity is all about giving people a reason to care.
Take a Look at How These Brands Proved Their Authenticity:
Here Are a Few Brands That Are Truly Authentic on Social Media-
With its 'My Starbucks Idea' account, Starbucks is capitalizing on the love its users have towards the brand. The company empowered its users to become co-creators of its products, and share their ideas in the My Starbucks Idea account. This strategy has become a goldmine for the company, keeping it updated with insights from the audience without having to use data intelligence methods. Further, it also keeps its audience engaged, especially when they see that their ideas are taken into consideration.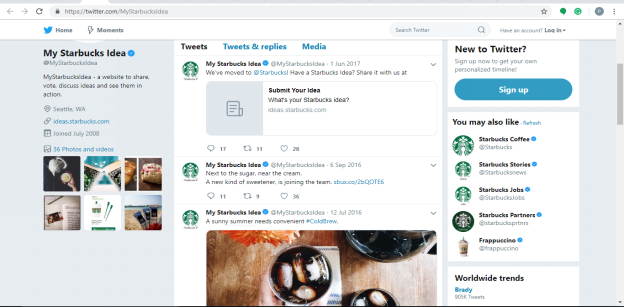 Red Bull is taking a smarter approach by getting close to audiences and identifying the perfect moment for their product – and fans love these unexpected conversations.
Netflix cleverly uses GIFs, quizzes, polls, and audio-visuals of fan-favorite moments from their most-watched series, making them easier to share while at the same time increasing their reach. The combination of their quality and approach to social media trends has resulted in the emergence of dedicated communities online. Users with a common interest huddle together to fuel each other's passion, discuss plot points, and debate favorite characters – and all this social conversation serves to create more awareness around Netflix's programming.
Brand Authenticity on Social Media
Over the last couple of decades, consumer behavior has evolved, and now digital marketing has taken over traditional marketing. Today, we live in an age of millennials, who play the biggest part of any brand's success. It wouldn't be wrong to say that buyers' behavior is today influenced by what they see on social media.
But, in times when social media is flooded with fake news, seamless product placement and media scandals, it is really hard for them to know what to believe. Hence, brand authenticity has become all the more important. So, here, we've laid down a few ways in which brands can develop authenticity on social media simply and effectively.
Quiz Your Followers
Clear communication is the key to any strong relationship and it helps build trust. So, what better way to communicate than quizzing your followers who can also be your potential customers. Create a quiz about your brand and post it on your social media handle. It will help you build useful insights about your customers' preferences and their expectations with your brand. Take help from an online quiz creator software and prepare a quiz on your own.
Watch this video to know how to Create a Quiz Online (with ProProfs)
Share Stories About Your Product on Social Media
Almost every social media app these days has a feature called 'Stories' where you can upload multiple 10 seconds clip on your social media handles. Brands are increasingly taking advantage of this format to engage audiences and share content. Telling people where your raw material come from, how you manufacture, or how you design the things will surely be interesting.
Sharing stories with consumers is a great way to prove authenticity on social media since it puts your product at face value with the customer. Some brands are truly killing it with creative, interesting, or unexpected content.
For Example, Bon Appetit is best known for its Instagram Stories featuring food tours, tutorials, recipes, interviews, and more. This content mirrors the high-quality, editorial-theme of their magazine, which reinforces their brand. Keeping your stories active with original and exciting content is an awesome way to engage your audiences and keep them coming back for more.
Own Your Mistakes
If you make a mistake, own up to it! An accidental typo, a reply that wasn't well-articulated, or a post that just goes over like a lead balloon. Social media blunders are typically pretty innocuous, but mistakes that can damage a brand's reputation are entirely possible. Posts with factual or grammatical inaccuracies shouldn't be deleted, instead, respond to your original post amending the error.
You really can't delete anything on the internet. The second you post it, it's permanently captured by the web. So, in the unfortunate event that you do have a bit of a fumble, own it. And figure out the best way to fix it. This will help to humanize your brand.
Engage on Their Level
The most difficult way to be authentic is to participate in two-way conversations with users online. Of course, you should be responding to inquiries from followers, but that's becoming more of a minimum expectation than an option for brands. Take the two-way communication a step further by going after the audiences you want to reach and initiating engagement. To do this you can follow trending hashtags, share content that applies to your industry, collaborate with other like-minded brands, etc.
Summing up
Consumers feel inspired by authentic brands and emotionally invested in their success, so they buy their products even when there might be less expensive alternatives. Companies perceived to be authentic build brand loyalty and tend to be more profitable.
Do you want a free Quiz Software?
We have the #1 Online Quiz Maker Software for complete learning and assessment starting at $0