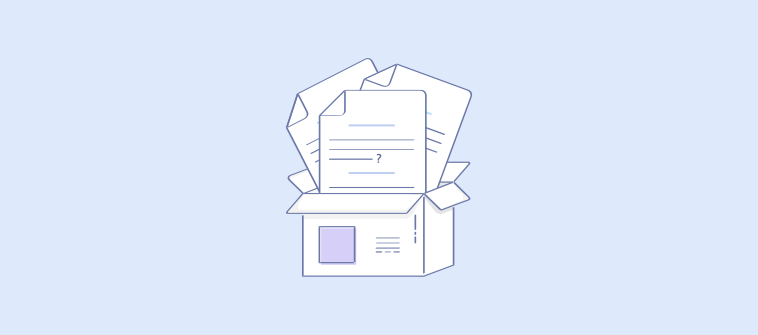 Do you ever wonder will consumers be crazy for iPhone if Apple never improved upon its features and key attributes? Hope you know what we are thinking!
Without new features or upgrade, every new version would look the same. There wouldn't be much to consider and the sales would definitely drop, and it'd lose a great number of customers. So why would you do the same with your product?
So What Should You Do Before Building Your Product?
Constantly looking for ways to improve your existing product or building a better product could satisfy the ever-changing needs of your customers and help retain them!
According to an American Express survey, 3 in 5 Americans (59%) would try a new brand or company for the better service experience. That means that focusing on providing excellent customer service is a smart, surefire way to strengthen your consumer's experience – and build a loyal customer base.
Who You Should Be Talking To?
Obviously, you should talk to the people who matter the most. i.e., your customers. Doing so will not only get you the best insights into what features and improvements will be used and appreciated, but your customers will feel valued as well. But, unfortunately, the only interaction brands have with their customers are support requests, comments left by customers on social media, etc.
Instead of going a full circle and expecting customers to leave comments and feedback, you should ask them questions.
A few well-phrased questions can yield thought-provoking customer insights. Asking the right questions during customer conversations is a healthy way of gaining valuable customer insights and pain points.
The best way to ask questions is by creating fun quizzes with an online quiz maker. Just find yourself a good quiz creator software and create a quiz. Quizzes are interactive, appealing, engaging and fun. You can create a quiz, embed it to your website or share on social media for your customers.
Watch this video to know "How to Create and Share a Quiz with ProProfs Quiz Maker"

---
Read More:5 Ways to Use Word of Mouth to Increase E-learning Subscribers
---
What Questions to Ask?
Here are the five questions that can make a difference in the features you decide to include on your roadmap to build a better product:
1. What Challenges Do You Wish to Solve with Our Product?
In order to build a better product, you need to find out why your customers came to you in the first place. Now, the answer to this question might seem quite obvious.
For instance, if you sell hair dryer, the obvious answer is that your customers needed to blow dry their hair. But you may be surprised by some of the insights you'll uncover.
Like, some women use it to not just blow dry wet clothes.
The answers you get will help you learn about the features you need to focus on.
For Example, you may see a trend of customers coming to you to solve a different problem than what you currently cater to, but end up using your product anyway. If that trend is big enough, you can capitalize on it.
2. What Problems Do You Face with Our Product?
You want your customers' experience with your product to be as smooth as possible. You want it to be simple and easy to understand and use. So, by asking your customers what are the struggles they face, you'll be able to pinpoint the areas where your product lags and improve them so that your customers have the best experience with using your product.
3. How Difficult or Easy Is It to Use Our Product?
This question takes a deeper dive into specific features and actions your customers want to take with your product. For instance, if you're selling a microwave, you should ask them how easy or difficult it is to operate it, heat food in it or bake in it. By asking this question, you'll be able to minimize the amount of effort it takes for users to accomplish their goals with your product, which will make them more likely to stick around.
4. Have You Tried Our Competitor's Product?
As a brand, you're bound to have a number of competitors who offer a similar, or the exact same product. So, you can't ignore them. Asking this question to your customers will help you identify the key differentiators that your competitors have, which may be costing your customers.
5. What Are Your Favorite Features and Which Ones Do You Rarely Use?
Not every feature your product boasts will impress your customers. It is truly a waste of your time to focus too much on a feature that your customers just don't care about. You might think your star feature is one thing, while your customers much prefer something else. By finding out what your customers' favorite feature is, you'll know where to focus your time and money.
6. How Quickly and Efficiently Are Your Customer Support Issues Solved?
The success of your product doesn't only depend on the product itself, but also on the level of your customer service. Customers often consider switching companies after just a single instance of poor service. So, make sure to ask your customers how quickly and efficiently their problems were solved by your customer service team and by your documentation.
In a Nutshell...
Building a great product that customers will like isn't a one-way street. It's a relationship between your brand and your customers that requires great communication and mutual understanding. Your customers will be delighted with a better product but even more delighted that you listened to them.
Do you want a free Quiz Software?
We have the #1 Online Quiz Maker Software for complete learning and assessment starting at $0