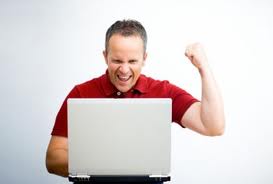 The need for educational institutions as well as companies to adopt e-learning has become imperative as we progress into the second decade of the 21st century. The advancement in technology has allowed learners to access and educators to share knowledge and information like never before.
These are exhilarating times for instructors, companies as well as learners for they all share the benefits of e-learning.
1. Anywhere anytime learning:
One of the major impediments to learning is scheduling the timings of classes for learners. E-learning does away with this, as instructors can easily create online courses and allow learners to access the courses via the Internet 24/7. It also allows learners to take the course at their own time depending on their convenience.
Likewise, companies can easily schedule online training sessions for their employees on multiple shifts, who can in turn access the online training session from anywhere at any time.
2. Cutting down training costs:
Since all the learning happens through the internet, companies do not have to set up dedicated classrooms to hold training sessions for their employees. The training software provides virtual classrooms to organize online employee training. Likewise, instructors don't have to travel to attend a class or training session. This helps them to save up on lodging and transportation cost.
Moreover, there is no paper work and other associated expenses which also bring down the cost of learning for learners.
3. Instant feedback and results:
E-learning software provides instructors with features such as automated grading & certification process, advanced reports and learner tracking, online assessment and a number of other online tools. These features help instructors to expedite the grading and certification process as well as provide detailed and instant feedback to their learners.
Watch this video to know What is eLearning and How Can It Help You?

4. Up to date content:
E-learning software allow instructors to create e-courses by importing web content or by using familiar tools like Word, PowerPoint, PDF etc. The content of the courses can be easily updated by uploading new content at anytime. Moreover, they can take full advantage of the internet and enhance their courses, by importing live, interactive & free web content such as YouTube videos, blog posts, wikis or any webpage.
5. Comprehensive learning:
The learning experience is more comprehensive as teachers and trainers can use different teaching aids, to help their learners assimilate and retain information better. Firstly, e-learning software allows instructors to upload different kinds of learning materials such as articles, slide-shares, videos, MP3 etc. This gives learners the freedom to choose what mode of learning suits them best.
Secondly, the software provides a number of helpful features such as the save and resume courses, which allows learners to set their own pace of learning and assimilate information better.
6. Moving with the times: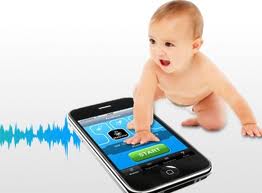 With the growth of new technologies such as cloud computing, Web 2.0 and the surge in mobile devices such as smartphones and tablets, e-learning has taken up whole new dimensions. Today learners access information from their smartphones and through social media sites.
In such a scenario, e-learning software helps instructors to keep pace with the changes in technologies. They can create a course which learners can access from their smartphones or any other mobile device with internet access. Instructor can also engage in social learning by sharing their courses on Facebook, Twitter and other social networks.
Do you want a free Training Software?
We have the #1 Learning Management Software for complete learning solution starting at $0