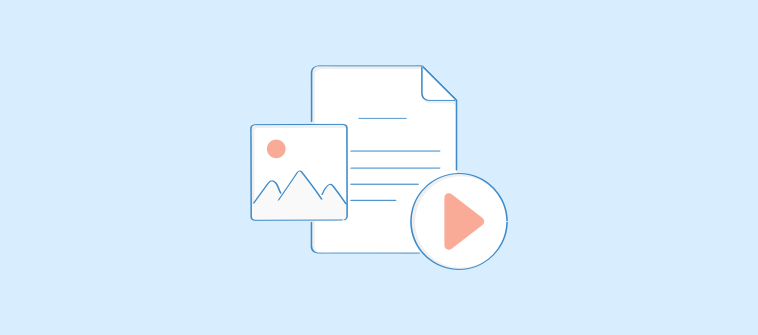 Remember the days when teachers had to carry a pile of their students' tests home to grade them... There were often tests to be graded, material to be read and reports to be prepared. Evaluating and preparing tests was a tiresome task.
The classroom was even worse, crammed up with learning materials – books, test papers and classroom activities that left little to no room for anything else.
But with the introduction of teaching and management tools in education technology, teaching and evaluating processes have become streamlined. They now provide engaging learning opportunities that go far beyond the materials created for students' learning.
There is certainly no shortage of tech-based tools to use in the e-learning industry today.
The Rise of the Need for Ed Tech Tools
Students these days are more tech savvy. Instead of taking notes, they are now occupied with surfing the Internet, scrolling on Facebook, and messaging their friends on their smartphones, tablets, and laptops.
So, if today's students are using more technological devices, it is necessary that teachers have access to resources to keep up the pace with the growing tech-savvy culture.
Let us look at some of the best EdTech tools designed for encouraging, enhancing, and managing learning.
There's no quicker way to take the pulse of classroom learning than with this Ed Tech tool. It's a quick, simple and effective way of gathering student responses, gauging their weak areas and motivating them to perform better.
It is an online quiz maker that lets anyone create an online test, create a quiz & create an online exam with multiple customizations and media add-ons. Teachers can make the most of this tool by creating exciting online tests including images, videos, etc.
Along with providing easy online assessments, this tool also provides for automated grading and feedback gradually saving ample amount of time for teachers. Reports are generated automatically after every quiz/test, which makes tracking the progress of each student much easier.
How to Create a Quiz Online (with ProProfs)

2. Google Cardboard
When it comes to eLearning software, Google Cardboard is undeniably a revolutionary tool. Google developed this virtual reality (VR) headset to allow students to become immersed in their learning experiences with 360-degree views of images and videos.
When students put on their VR headsets they can turn their heads and look around in all directions.
Using Google Cardboard promotes curiosity and exploration by inviting students to go on impossible field trips into space or history. It is by far the best product of Google in the Ed Tech industry.
Since most VR devices are expensive and difficult to install, they are not as good option to be used for learning but with Google Cardboard, all you need is a viewer, which older students can make, and the app for an affordable, enriching learning experience.
3. Noisli
There are some students who tend to focus on lessons in class only when there is a certain amount of noise. But, for teachers, it is a bit difficult to deal with those kids who need noise to concentrate especially the ones that make the most noise in the class.
4. CLASSROOMQ
This simple website solves a problem that so many teachers face: attending to students waiting for their attention. Rather than have them wait with their hands up or get off-task, they can add their name to a digital queue, adding a note about what they need if they like.
5. Edmodo
Edmodo is a social media-enabled learning platform for students, teachers, and parents. This app is more like Facebook; the only difference is that it is solely reserved for educational purposes.
It has a timeline where the students can post about their educational projects and interact with other students if they wish to.
There's also a library which can be used by both teachers and students as a vault to store information and files and get back to them in the time of need. This helps the students to know the answers to various questions and allows the teachers to assess grades.
6. Glogster EDU
Glogster EDU is a global education platform that empowers students and educators to create interactive online posters that include text, photos, videos, graphics, sounds, and much more.
Glogster encourages students to take control of their own learning in a fun way by promoting independent thought, creativity, critical thinking, and problem-solving. It also provides teachers with strategies to implement curriculum into projects, promote skill mastery, facilitate digital literacy, and encourage innovation and collaboration.
Final Thought
Pacing up with the latest Ed Tech trends will keep both teachers and students ahead of time.
The future stores a lot for us and it can be said that education won't be restricted within the walls of classrooms and schools. Tools like online quiz maker and social media learning platforms are taking up space and making it to the syllabus. Learning will be practiced in a non- conventional way using the latest methods and possibilities like above educational tools. Students will be imparted with a vision of learning not as a task but as a critical and delightful component of their life.
Do you want a free Quiz Software?
We have the #1 Online Quiz Maker Software for complete learning and assessment starting at $0