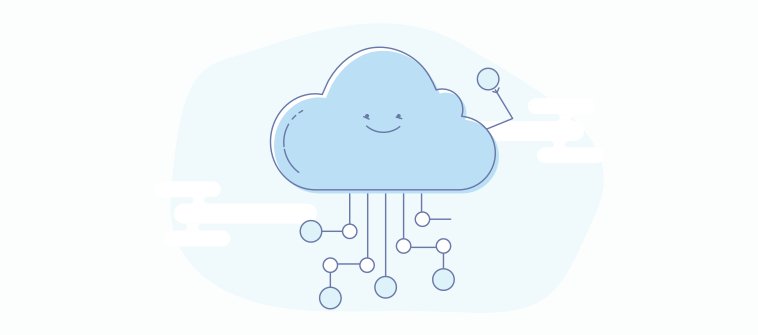 In technology, whatever can be done will be done

- Andrew S. Grov
In a traditional classroom-based teaching and learning environment, the only time you get to assess the knowledge of each learner is at the end of tests and examinations. This method is not conducive to the holistic development of learners as it doesn't show the whole picture of the learning activity.
What you need is a data-driven learning & development (L&D) process and that's where Tin Can API steps in. It can help you track, store, and communicate learning experiences, both offline and online, in the form of statements.
Such data provides insights into the activities of each learner, for instance, the courses they took. This, in turn, tells a lot about their engagement level, preferences, interests, and whether they are fast or slow learners.
When learning is based on such actionable data, it becomes meaningful and sustainable.
To help you better understand how Tin Can is transforming online learning, let's now look under the hood of the software.
What is Tin Can API?
Watch This Video To Know What is xAPI or Tin Can API | Features & Benefits Explained

It is a technology specification or standard that enables you to track learning activities, both online and offline, from different platforms in the form of learning experiences. The data collected by the API is fed into a learning record store (LRS), which is a repository for all learning-related information.
Released in April 2013, Tin Can API succeeded its long-established predecessor, SCORM or Sharable Content Object Reference Model. Tin Can API overcomes the inherent limitations of SCORM by providing more details about learning activities and helping address the needs of modern-day learning.
Today, you'll find Tin Can API or xAPI present in some of the best corporate training software.
---
Read More:- Beginners Guide To Tin Can API
---
Tin Can, Experience API, & xAPI: Are They Same or Different?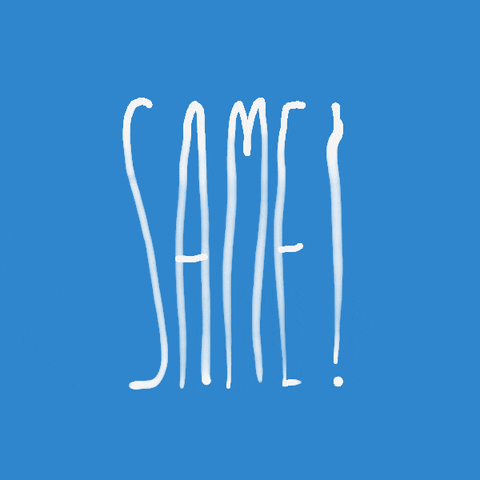 Many people often wonder what is xAPI, whether it is the same with Experience API or Tin Can API. They are one and the same thing.
Rustici Software, a Tennessee-based company with a primary focus on eLearning industry tools and technologies, developed the first version of Experience API. It was done as a part of a research project commissioned by The Advanced Distributed Learning (ADL) Initiative.
The project was initially named "Project Tin Can" but Rustici Software submitted the final project under the name "Tin Can API"
Later on, it was officially renamed as "xAPI" or "Experience API" by ADL.
---
Read More:- 5 Tin Can Best Practices to Deliver a Superlative eLearning Experience
---
xAPI vs SCORM
SCORM is arguably the most widely used eLearning standard. But it comes with one disadvantage - it doesn't capture the entire picture of online learning.
---
Read More:- What is SCORM
---
Generally, learning takes place almost everywhere, not just in traditional LMSs that use SCORM-compliant content.
xAPI enables you to record any learning experience from virtually anywhere and in any form. So, it gives you a holistic picture of an online learning activity.
To put it in a different way, SCORM is like a landline phone while Experience API is like a smartphone. With a landline phone, all you can do is make phone calls. As opposed to this, Tin Can API allows you to send messages, take pictures, record video clips, share files, and so on in addition to calls.
SCORM is good at providing just the basic functions of online learning, and xAPI can take care of recording and sharing much more advanced data.
If you're wondering whether to go for SCORM or xAPI for your corporate learning programs, this table will make it clear by demonstrating the differences between the two.
---
Read More:- SCORM vs Tin Can API: The Difference Between Compact Discs and iTunes
---
7 Advantages of a Tin Can-Compliant LMS
Regardless of your business model and the industry you are operating in, training and development continue to be a critical element. Today, businesses of all sizes rely on a learning management system (LMS) of one type or the other to plan and execute online training and development programs.
---
Read More:- 7 Things You Should Know About Tin Can API
---
An LMS integrated with SCORM specification offers limited data collection functions such as course progression and scores. Unlike this, a Tin Can API-compliant learning management system such as
ProProfs Training Maker
records the entire learning experience, both within courses and outside of it.
To highlight the major advantages of a Tin Can API LMS, we've gathered seven features as described below:
# 1. More Features than SCORM LMS
A Tin Can-compliant LMS software comes packed with a number of amazing features. In addition to the basic features that you find in a SCORM LMS, you'll find the following in a Tin Can LMS:
Seamless platform transition
Recording offline learning activities
Recording experiences in simulated environments
Real world activity tracking
Monitoring course objectives
Control over course materials
Authorization protocols for security
---
Read More:- 8 Things You Can Do Better With Tin Can API
---
# 2. Detailed Learning Data Collection
An LMS that is Tin Can-compliant can record learning experiences even if they happen outside the LMS. The data collected by such an LMS provides more actionable insights, which is particularly vital for organizations who are deploying training.
Also, course authors can specify areas in a course where they want to collect data.
Every action that a course participant takes is eventually recorded in the learning record store in the form of statements.
# 3. Recording Offline Learning Activities
One of the hallmarks of a Tin Can LMS is its ability to track learning activities outside a web browser or offline. This feature enables you to record activities on the go.
This is particularly important considering the fact that people now use smartphones and other mobile devices to learn.
The Tin Can-based LMS is versatile enough to collect data related to all kinds of learning scenarios such as blended learning, adaptive learning, informal learning, and game activities.
# 4. Greater Control Over Content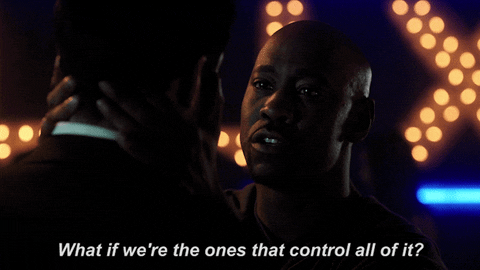 Yet another irresistible benefit of a Tin Can API-compliant LMS is that it gives you more control over the content and how you create coursework. No longer you would be required to limit yourself to one browser or browser-based application. You now have the freedom to use a platform that you are comfortable with and that your learners prefer. Tin Can continue to record learning-related activities, irrespective of the platform you use.
# 5. Greater Device Portability
Portability or transferability of learning activities from one device to another is one advantage of using Tin Can LMS software. Users can initiate a course on, let's say, a desktop computer and finish it on their smartphone, without having to worry about the possible loss of progress during transit.
The LRS Stores the learners' data, allowing them to learn on the go. Since learning record stores can easily share data between themselves, you can now transfer learning experiences from one LRS to another hassle-free.
# 6. Hassle-Free Course Versioning
When you update and publish your eLearning content, the new version becomes available immediately on the linked LMS activity. Thanks to this advantageous feature, your learners no longer have to select and upload content again on the LMS.
Having said that, it would be helpful to know that this is an optional feature, and users can control it completely. They can opt out of auto-updating the LMS activity.
---
Read More:- What is an LMS? Components, Features, Deployment Types, Users and More
---
# 7. Seamless Integrations With Other LMSs
One of the fundamental characteristics of Experience API is its interoperability, which allows eLearning technologies to connect and communicate with one another. You can use this feature to your maximum advantage.
You can easily integrate two xAPI-compatible learning management systems to streamline and simplify online learning activities. Migrating data from old learning systems to new ones is also a part of such integrations.
We're Biased Towards Training Maker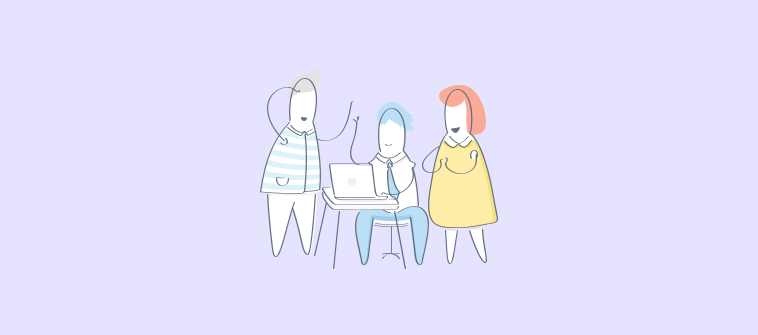 ProProfs Training Maker is not your regular LMS software. It is a cloud-based eLearning and online training system that never lets you down.
You can get it up and running in minutes. Not only that, you can use this tool to deploy online learning & development at your own terms.
---
Read More:- How to Develop Your First Employee Training Program
---
As an
eLearning authoring tool
, you can easily create and share a wide variety of courses with minimal use of human resources. It also enables you to deploy online training in the shortest possible time.
A quick tour of the software will make it clear as to why it is one of the most recommended employee training software today.
---
Read More:- 5 Key Features You Should Look for in an eLearning Authoring Tool
---
Ready to Deploy Tin Can LMS? You Should
Tin Can API is here to stay. In the years ahead, there will be considerable growth in the number of businesses using Tin Can or xAPI for online learning and training.
Tin Can API offers granular details, for instance, on scenario-based training, and makes online learning far smarter than SCORM does. Reasons like these continue to reinforce the value of Tin Can for millions of users worldwide.
If you think we missed out on anything, do share your thoughts below. We'd love to hear from you.
Request a FREE demo today. You can also call us @ (855) 776-7763 to speak with one of our sales reps.
Do you want a free Training Software?
We have the #1 Learning Management Software for complete learning solution starting at $0