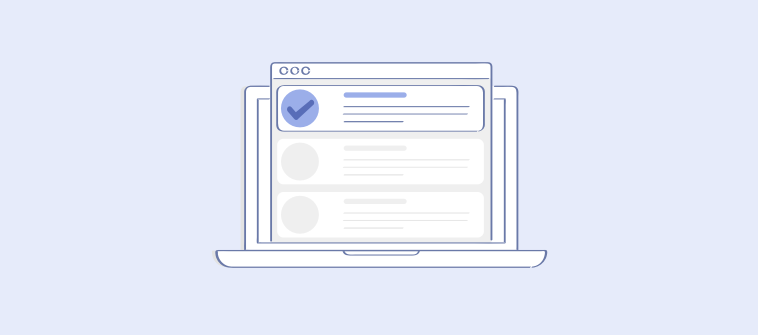 The advent of Learning Management Software (LMS) has brought in a drastic change in teaching and learning trends. Teachers and instructors these days are relying more on e-learning & smart-teaching methods. They are now able to create quizzes, test homework and can see how their students score all within a single tool. In this regard, online quiz maker is a boon for teachers since it has simplified how they test their students and analyze their teaching methods.
Since teachers are always looking for ways to improve their teaching, integrating online quizzes is a good way to diversify their teaching tools, and also make knowledge transfer fun for their students. It is an Important aspect of e-learning which gives an edge to the traditional learning models. It is a good idea to use different types of material and varying types of tests and quizzes to engage everyone in an online class.
Among the numerous software and tools in the ocean of online learning & smart teaching, online quiz makers have become the first choice of teachers and instructors. The key reason for this is quite obvious; quizzes are easy to build and easier to use. There are other reasons for teachers to get benefited from an online quiz maker; let's take a look at them:
Watch This Video To Know How to Use Online Quiz Maker for Teachers
1. Instant results
When results are automatically and instantly calculated and communicated to both instructor and student, teachers can review results in real-time for meaningful analysis. Some software such as the ProProfs Quiz Maker also allows for feedback to be automatically displayed for correct/incorrect answers.
2. Gainful Insights
Not only does the teacher get the quiz score, but the results are seen by the participants also. This helps the teachers in identifying the gaps in knowledge, while the participants can reflect on sections that they have to improve themselves in.
3. Time Limit
You can put a time limit to your quizzes or set a timer for each question, which is difficult when you create written quizzes. Further, it's almost impossible to do it with a huge amount of participants.
4. Automated Grading & Feedback
Grading each quiz and providing feedback is probably the most time-consuming task for teachers. They need to provide comments on the strengths and weaknesses of each learner and ensure that learning takes place. However, a quiz built through an Online Quiz Maker will allow the teacher to create dynamic feedback depending on the answer given to a specific question.
5. Keep Students Engaged
Engaging & exciting quizzes act as a motivator for students to study harder when they know that their progress will be judged through a test or a performance review. It sets a deadline before which the material needs to be learned and diligent students know they must adhere to that.
---
Read More:- Top Typeform Alternatives that You Need to Know About!
---
6. Different Learning Styles
Online quiz makers help you cater to the needs of different learning styles since you can deploy different forms of testing, such as multiple choice tests, fill-in-the-blanks, true/false, or essay-type questions.
7. Flexible Distribution Channels
Online quizzes provide instructors and teachers with a flexible distribution channel, which means that no matter where you are or where your students are, you can conduct a test anytime, anywhere.
8. Customization
Another way in which a quiz maker helps teachers is by making the quiz more exciting by the addition of online links, documents, images, and videos. Moving away from the regular written question-answer types, a quiz maker allows students to participate in the quiz with more enthusiasm to crack all the answers. Questions like "guess this audio", "identify the person in this picture", "which dance form is shown in this video", let the students remember the answers for a much longer time and also maintain their interest in the quiz.
9. Allows For Wider Coverage
Since you don't have to be present when you conduct a quiz, you can let as many students as possible take it. All you gotta do is share the quiz with your students on their respective email ids and once they complete it, you'll instantly update with their results.
10. Progress Tracker
Tracking each student's progress is the most crucial benefit of creating a quiz on an online quiz maker. Since all your quizzes and their results are stored on a cloud-based system, you can anytime go back to the previous results and compare them with the later ones. This helps you in keeping track of your student's progress and provides for better performance analysis.
To Know How to Use Online Quiz Maker for Teachers Watch this Video
In The End
It is clear how online quizzes can help in simplifying tests for students and make it a better experience for teachers. Assessing student performance at regular intervals is crucial in any educational environment. Through regular online quizzes, teachers can monitor the progress of each student and then offer further material and assistance as required.
Do you want a free Quiz Software?
We have the #1 Online Quiz Maker Software for complete learning and assessment starting at $0