"Sexual harassment is happening everywhere, silently."
According to the National Sexual Violence Resource Center (NSVRC):
👉 1 in 3 women and 1 in 6 men in the U.S. experienced some form of contact sexual violence in their lifetime
👉 40.8% of female rape victims reported the perpetrator as being an acquaintance
👉 91% of victims of sexual crimes are female while 9% are male
👉 Eight percent of rapes occur at the workplace
Also, $6.7 million is the loss per year for an average Fortune 500 company that has instances of sexual harassment at workplace. The magnitude of this economic impact on employers is only increasing with each passing year.
---
Read:
What is Sexual Harassment Training for Employees & Everything Else You Want to Know
---
These shocking data reinforce the fact that sex-related crimes are widespread among both genders. Along with this, the recent #MeToo movement has prompted many states in the U.S. to mandate
sexual harassment prevention training
in the workplace. Six of them are C
alifornia, Connecticut, Delaware, Illinois, Maine, and New York.
In this post, we'll be looking at the legal requirements for sexual harassment training in these states, what they mean for both employers and employees, and other details, one after another. Continue reading to find out.
1.California
The California sexual harassment training law mandates training for employers with five or more employees. It states that training must be provided to employees with both supervisory and non-supervisory roles within six months of the position.
In the case of temporary or seasonal employees hired to work for less than six months, training is mandatory within 30 days of hiring or within 100 hours worked, whichever is earlier.
The law on sexual harassment training in California further mandates that supervisors must receive two hours of training, and non-supervisory employees one hour.
Check out: CA Sexual Harassment Training for Supervisors and CA Sexual Harassment Training for Employees
Employers may use the training course recommended by the California Department of Fair Employment and Housing, or develop their own online course. In the second case, a subject matter expert must conduct the training.
January 1, 2021 afterwards, employers in California must provide sexual harassment prevention training to each employee once every two years.
Watch: How to Create an Online Course
2.Connecticut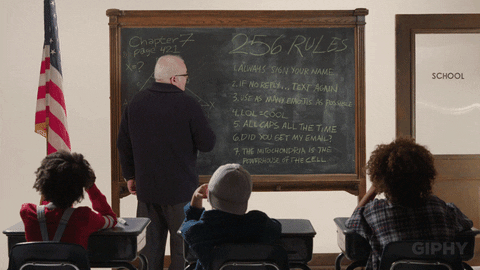 In Connecticut, sexual harassment training is mandated for employers with three or more employees. But employers having less than three employees are required to train only the supervisors.
Existing employees are supposed to receive Connecticut sexual harassment training by October 2020. Those hired on or after October 1, 2019, must receive the training within six months of joining office.
Employers with less than three employees in its payroll must train supervisors latest by October 2020.
New supervisors ought to undergo training within six months of assuming a supervisory position.
The duration of the training is for two hours.
The Time's Up Act requires the Connecticut Commission on Human Rights and Opportunities (CHRO) to develop online anti-harassment training in Connecticut. In addition to this, employers may come up with their online course curriculum for the prevention of sexual harassment.
Employers must provide updated sexual harassment prevention training every ten years.
3. Delaware
The Delaware sexual harassment training law is based on, among others, Fair Employment and Housing Act (FEHA), Title VII of the Federal Civil Rights Act of 1964, HB 360, and Delaware Discrimination in Employment Act (DDEA).
Delaware mandates sexual harassment training for employers with 50 or more employees. The cut-off date for training supervisory and non-supervisory employees in the state is January 1, 2020, or within one year of hire.
The training for sexual harassment in the workplace must be scheduled every two years.
---
Read: Everything You Need to Know About Women Empowerment at Work
---
4. Illinois
Illinois is one of those states that have passed or revamped sexual harassment laws in the last two years in a bid to make them more stringent and expand training to more employees. A new law, SB 75 or the Workplace Transparency Act, requires that all employees cutting across all positions must receive annual Illinois sexual harassment training starting January 1, 2020. It covers employers with 15 or more employees.
The new law in Illinois seeks to address workplace issues such as employment, arbitration, protections to contractors and consultants, in addition to sexual harassment in the workplace.
Employers may use the model anti-harassment training program developed by the Illinois Department of Human Rights (IDHR). Or else, they may use their own training program.
The only rider is that it must meet standards set by the model program.
Workplaces such as restaurants and bars are required to provide specialized sexual harassment prevention training based on IDHR policies.
5. Maine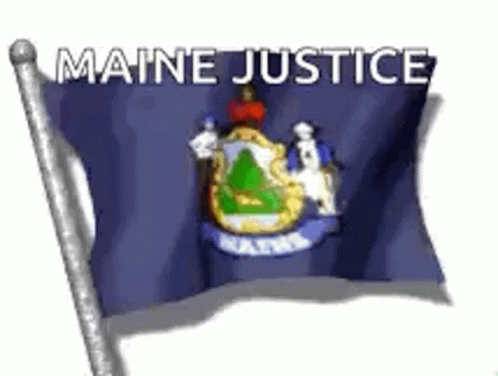 The Maine sexual harassment training requirements are among the strictest in the U.S. Interestingly, it was the first state in the country to require such training.
The state mandates sexual harassment training for employers, both public and private sectors, with 15 or more employees. New employees including those in managerial and supervisory roles, must receive the training within one year of hire.
The training must include the following:
The definition of sexual harassment under state and federal laws

The illegality of sexual harassment

Examples of sexual harassment

The internal complaint process

The legal recourse

The protection against retaliation
Maine does not have requirements in terms of the frequency and format of sexual harassment prevention training. It only requires employers to maintain training records for at least three years.
7. New York
New York stipulates that by October 9, 2019, all employers, regardless of size, must provide training to all employees who work any portion of time in the state. They include part-time and seasonal workers as well. New employees hired after the October deadline must receive New York sexual harassment training as soon as possible.
Employers are at liberty to use either the training program recommended by the New York State Division of Human Rights and the New York Department of Labor or organize a program of their own that meets the minimum required standards established by the two government bodies.
Going into the specifics of the mandatory sexual harassment training, the laws say that the training can be either in person or online as long as it is interactive and there's a feedback mechanism in place.
Employers may use existing employees or a third party to help deliver the sexual harassment training.
Employers are supposed to provide the NYS sexual harassment training to each employee at least once per year.
What Are the NYS Sexual Harassment Training Requirements?

Modern & Effective Sexual Harassment Prevention Training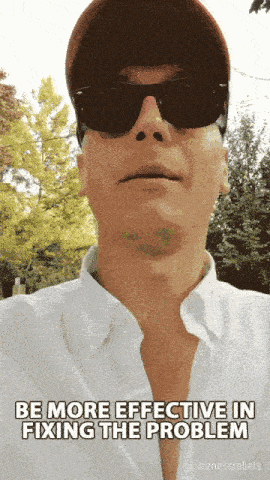 Fran Sepler, an expert in workplace misconduct and investigations, said that there's "no evidence that traditional sexual harassment training or compliance training does anything at all." Lilia Cortina, a professor of psychology at Michigan University whose research interests include sexual harassment and workplace incivility, found that many organizations flounder when it comes to handling complaints.
The fault, however, does not lie with sexual harassment training itself, but rather in how up to date and effective you make these training programs in relation to the era we live in. Otherwise, we won't be seeing legislators today mandating the implementation of anti-harassment laws in different states.
So, what makes sexual harassment training effective and sustainable?
First of all, employers should never take it as a mere formality, solely the tick-all-the-boxes type. The management should commit themselves to bring about a cultural change based on what's learned from such training sessions.
Plus, the training should be:
interactive

assigned a sufficient number of hours, and

customizable to suit a particular industry
Another way to put teeth to sexual harassment prevention training is to deploy complementary training programs such as workplace diversity training, ethics training, and age discrimination training.
---
Read:
Successful Workplace Diversity Training: 6 Points to Keep in Mind
---
Looking for State-Specific Training Course? We Can Help!
To train employees on an important compliance topic such as prevention of sexual harassment in the workplace, using the right training course is indispensable.
ProProfs online harassment courses are designed by professionals to help spread awareness about acceptable and unacceptable employee behaviors. Arranged state-wise, these courses are just what you need to get started on sexual harassment training and stay compliant.

If you want an online learning management system that goes with these employee harassment training courses, take a tour or get a demo of ProProfs Training Maker. Call us @ (855) 776-7763.
Do you want a free Training Software?
We have the #1 Learning Management Software for complete learning solution starting at $0