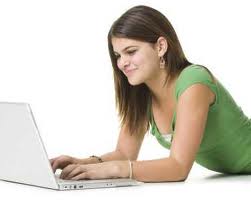 Before discussing the features and benefits of a SaaS elearning platform, let's first define SaaS. SaaS means software as a service. It is an elearning platform that a purchaser receives access to as a free service or by paying a subscription fee. The subscription fee is usually contingent upon the features and benefits for which you have access and the number of users. SaaS solutions are delivered over the internet instead of being installed on your computer.
What is eLearning and How Can It Help You?

Benefits of a SaaS elearning Platform
Besides being a comprehensive elearning solution where you get everything in one package, there are other benefits of using a SaaS elearning platform. SaaS elearning solutions are available over the web by using a browser and they require little or no set up. Another benefit is that a SaaS elearning solution is cost-effective. The business costs associated with building the infrastructure of an elearning platform may not be in a business' budget. Therefore, a SaaS elearning solution is ideal because a business does not have to build or maintain the infrastructure the SaaS application is running on.
"Services can be delivered at a fraction of the cost of traditional eLearning software."
They typically cost less than packaged software and some services are even free. For these reasons, many businesses are utilizing solutions such as ERP, CRM and document management systems. Businesses are not the only users of SaaS solutions, these elearning platforms can also be used for personal purposes. Some examples are social networking sites such as Facebook and MySpace and photo sharing sites such as Flickr and Webshots.
---
Read More:- Top 5 Benefits of SCORM in eLearning
---
SaaS elearning is cost effective
Paying a small monthly subscription fee to avoid the construction, implementation and upgrade costs of an elearning platform will enable a business to:
Control costs
Have access to quality services
Avoid the responsibility of implementation
Immediately start utilizing the system with any number of users at any time
Have 24/7 access which enables users to have greater flexibility
Not only is a company able to control costs by using a SaaS elearning platform, but training can also be implemented for both small and large employee groups and for short or long durations of time. Trainings can be for a single day, a week, a month or several months.
Features of a SaaS elearning Platform
SaaS elearning platforms are also appealing because of their various features.
Many run on high-end servers in order to provide an excellent level of reliability. Solution providers develop and configure the software and perform upgrades and backups without extra costs.
In addition to server management and hosting, another feature is debugging or "bug" fixes to the system. Typically, if a business or individual needs technical support, it is provided via the SaaS solution provider helpdesk. This feature benefits users because they do not have to know the technical aspects of the platform or how to fix problems.
A business or even an individual can immediately start using the elearning platform. Technical support is typically provided via the solution providers' support information on their website, e.g. web chat and telephone.
Services offered by SaaS elearning providers
Most SaaS elearning solution providers will:
Help users get started and answer users questions
Help with any technical or system issues users encounter
Customize solutions by providing a platform that gives their customers a look and feel of their "own"
Allow seamless integration with other systems and activities
Allow a customer to have a personalized touch is the use of the customer's own URL
Many SaaS elearning solution providers offer features such as hacking protection that prevents someone from taking over a session. Providers also implement system security measures such as a secured SSL connection to secure a business' training. Additionally, many encrypt all communication and comply with internet and elearning data portability standards such as SCORM, HTML and XML.
Do you want a free Training Software?
We have the #1 Learning Management Software for complete learning solution starting at $0