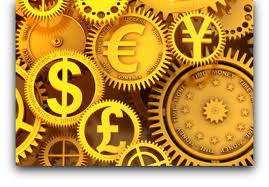 The past few years of economic hardship have driven most companies to cut expenses wherever they can.
Finding efficiencies has become a way for organizations to maintain their competitiveness, while still retaining their valuable workforce. But in order to develop and keep top-tier employees, companies must continue to provide the most current training.
Job skills need to continually be developed and updated. This is one of the greatest challenges faced by businesses today.
The solution that many companies have discovered is to replace their existing Learning Management System (LMS) with a cost-effective SaaS LMS.
These Software-as-a-Service platforms deliver a quality experience for the learner, while saving the company money. By eliminating the expense of an in-house LMS from the budget, companies have more to invest directly into employee training.
Watch this:

If that reason isn't convincing enough, here are 10 reasons why a SaaS LMS is the most cost-effective choice for any company:
A SaaS LMS eliminates the cost of server hardware, storage devices and networking equipment, not to mention the expense of housing them.
It eliminates the cost of database administration, OS upgrades, software license fees, etc. These can run nearly 50% of the initial system cost – every year!
It also removes the expense of an in-house IT staff or an IT consulting company.
The cost of a database administrator to maintain your LMS is no longer necessary.
The recurring cost of maintenance contracts for the hardware goes away.
You will eliminate the cost of integrating with your legacy and homegrown applications.
The expense of customizing, adapting and branding your LMS is taken care of for you.
The cost of testing and piloting any new applications goes away.
As does the cost of training the system administrators and keeping their skills current.
Finally, the expense of maintaining testing centers and dedicated testing and training devices becomes unnecessary.
---
Read More:- Why is SaaS LMS Worth Considering?
---
All of these costs and the time associated with them can be virtually eliminated with a SaaS LMS,
without any need to sacrifice security or overall control of the system
.
Companies are discovering that legacy Learning management system platforms no longer meet the needs of a changing training environment. Using a company that specializes in delivering a customized learning experience just makes sense.
By outsourcing its LMS needs, a company can save valuable time and money, while freeing up internal resources. ProProfs is a SaaS LMS that is used by hundreds of companies and millions of learners. This secure, online LMS offers companies the ability to create e-learning courses and deliver them to their workforce – anytime and anywhere.
ProProfs also has the flexibility that learners today expect. With social learning features and the ability to support embedded content from anywhere, employees have access to a richer learning experience.
Do you want a free Training Software?
We have the #1 Learning Management Software for complete learning solution starting at $0