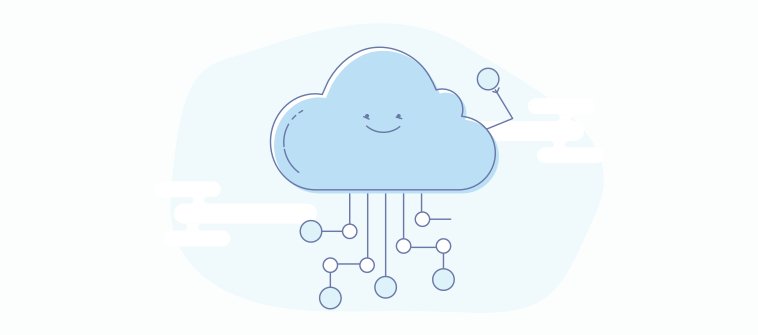 When it comes to corporate learning and development, you've probably heard about the trends like microlearning, AR and VR. Now xAPI (Experience API), also known as Tin Can API, found its way into this list. Considering the significant benefits it offers, there is no surprise why everyone is going gaga over how xAPI can impact the online training landscape.
Even though it's still in its nascent stage, xAPI is creating a great impact on the learning industry. Within a relatively short span of time, many vendors now offer varying degrees of support for xAPI.
An Insight Into The Integration of xAPI Into Learning Management System
According to data published by Adobe, xAPI is a language that creates statements describing learners' activities. It uses the syntax of "someone did something." This means a typical statement might be "Stephen watched a video," "Lana reviewed a technical manual," "Anna performed a simulation," or "Harry passed an assessment."
Statements like these, which can indicate an infinite number of experiences and knowledge-sharing activities, are preserved in a learning record store (LRS) where they can be assessed or evaluated. The details collected can be combined with more traditional training data from the LMS to provide a more comprehensive portrait of an employee.
---
Read More:- What is a Learning Record Store (LRS)
---
Before xAPI, there was SCORM (Shareable Content Object Reference Model), a set of technical standards, which ensure that eLearning content completely integrates with the LMS.
In a nutshell, xAPI can be considered SCORM's more effective (and better looking) successor. In addition, it's less error-prone and far more in sync with modern learning ecosystems.
On that note, let's leaf through six reasons why a business should opt for an xAPI-enabled LMS.
Watch this video to find What Is xAPI (Experience API) aka Tin Can API.
1. Linking learning outcomes to business objectives
To decipher the actual impact of specific learning material, xAPI enables you to develop a strategic plan to accumulate data, which will connect learning solutions to your business goals.
For instance, where can we find a direct association between a user's learning journey and their progression within the organization? What courses are turning out to be the most advantageous? Where do you detect engagement from learners?
It is only then that your company can efficiently update the learning content to improve both the quality of an employee's learning journey and also witness a bigger impact on business objectives.
2. Taking the approach of "learning occurs everywhere"
The modern learners want access to their learning resources on the go.
xAPI promotes the present landscape where "learning occurs everywhere" by letting the users access the learning platform anytime, anywhere.
These benefits learners who wish to complete a section of the learning materials while on the way home from work. Moreover, managers can now track every aspect of what, how and where modern learners are engaging in learning activities.
The best part with xAPI is that the learning materials can be consumed without disrupting workflows or requiring additional effort on the part of a learner.
3. Cross-device compatibility
Another remarkable thing about xAPI is it can save information sourced from a number of devices.
For instance, if a learner first performs a particular task on their smartphones, and then log on to the LMS through their desktop computers, xAPI will record their activity across these devices.
In simpler terms, the learner's activity and progress will be continually tracked, irrespective of their choice of device to access course materials.
Now imagine, you have a business that offers assignment writing services. You have provided training materials to your employees on the Oxford referencing style through xAPI-enabled LMS. This way, you'll be able to trace the activities of the employees even when they use different devices to consume the content.

4. Customization of learning
In case of learning and development, the process of customization offers a more concise experience for learners, allowing them to receive readily accessible content without first having to skim through a load of irrelevant content.
This nudges the learners to break away from the formal training programs, and consume the content they are interested in or something that's relevant to them and their job role.
Learners can also customize their LRS and organize a record of their learning journey exactly as they would like.
In other words, by implementing customizations into your users' learning journey, you're handing the learning experience back to the learner.
---
Read More:- Tin Can API: What It Has in Store for Online Learning Environments
---
5. Minimizing the waiting time
In xAPI LMS data analytics, there are three major processes that take place, which are extraction, transformation and loading.
"When utilizing SCORM, there is often a huge time gap between when a learning activity takes place after the data is developed for said activity and, when said data is accessed. But with xAPI there is no such waiting game", states Brad Kominsky, an essay expert from Assignmenthelp.us who provides guidance on oxford referencing online.
By developing continuous feed to a learning record store, saving xAPI statements connected to the user activity, learning behavior, and performance has never been easier. In return, this collection of data will allow your company to determine learning outcomes and develop performance measures.
6. Reliability is key
The efficiency of xAPI lies in the breadth and depth of the learning experiences it monitors. xAPI statements allow the users (and their organization) to analyze the user journey effectively.
Likewise, the xAPI data gathered is straightforward enough to be integrated into the company's LMS and, even simpler to interpret and use the statements it produces.
xAPI has established itself as the new standard for forward-thinking businesses. This is primarily because it promotes a more holistic and efficient learning experience for both administrators and learners. It also lets the users engage and reflect on their learning journey, and companies to closely monitor the progress of the learners.
Parting Thoughts
xAPI provides advanced tracking features and helps connect eLearning methods to a wider training landscape, including informal training like seminars and games. This way, organizations will be able to carry out proper learning and development processes and achieve business objectives.
Do you want a free Training Software?
We have the #1 Learning Management Software for complete learning solution starting at $0