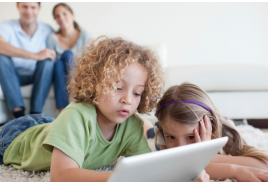 Along with the incredible rise in e-learning over the past few years, there has been a movement toward the use of open content, or Open Educational Resources (OER).
OER are pedagogical materials, including textbooks, videos, worksheets, games, simulations, and even full courses, that are available for anyone to use.
These materials are free of copyright restrictions, either because they are in the public domain or because they are licensed under a Creative Commons license.
According to David Wiley, a professor and advocate for openness in education, open materials carry four basic permissions:
They can be reused. Anyone can make a copy and use the materials.
They can be revised. Anyone can adapt or modify the content.
They can be remixed. Anyone can combine the original or revised content with other content.
They can be redistributed. Anyone can distribute copies of the original or revised content to others.
OER are in the process of revolutionizing both traditional education and e-learning. Early ventures in online education relied on proprietary content delivered within closed eLearning tool that were tied to particular institutions. Now, LMSs have become much more flexible and OER have become more available. Teachers at all levels can access huge repositories of content online, revise and remix the materials as they see fit, and put them into an LMS.
Some sources of open content include, ProProfs Quiz Maker – one of the world's largest library of over 3 million free online quizzes, OER Commons - which houses free materials for K-12 to university level, Connexions - a large repository of university-level materials, and Khan Academy - which counts almost 4000 educational videos and exercises aimed at the K-12 market. Anyone can contribute to and use resources from these repositories. Organizations like ProProfs also offer online assessment and study aids, such as quizzes and flashcards. These resources can be created, revised, and integrated into an Learning management system for use as primary or supplementary course materials.
There are many advantages to using OER in e-learning:
Access. Anyone can access OER at any time, whether it is integrated into an LMS or used as standalone material.
Cost. OER is free.
Course development. Courses can be developed quickly, incorporating the most up-to-date materials available.
Watch

Resource selection. Educators can pick and choose the materials they need, rather than requiring students or schools to purchase entire textbooks.
Time-saving. Using OER can often save educators time that they would otherwise spend developing materials. This leaves them more time for meaningful interactions with students.
Course enhancement. Multimedia OER can be used to supplement the standard textbooks for a course. For example, instructors can add OER to modules that the textbook does not cover adequately or that consistently give students trouble.
Dynamic resources. OER can be updated and edited very quickly, especially compared to traditional textbooks. For example, a major news item can be immediately integrated into the course materials.
Student engagement. Since anyone can contribute to OER, students can actively engage with the content they are learning by creating open resources, such as wikis, for others to use.
---
Read More:- Benefits of Education Streaming Platforms to Students and Tutors
---
One of the major concerns about OER has been quality control
– if anyone can contribute, how can we be sure the resources are accurate? Although on the surface, this issue appears to work against OER, the truth is that these materials are often peer reviewed much more aggressively than a textbook might be. Users can rate the quality of the resources, and any materials found to be lacking can easily be revised and reposted. Rather than waiting for a new edition to be published (as with textbooks), any quality control issues can be fixed immediately.
The materials available through OER are growing every day. These resources are powerful, flexible tools for e-learning, online training, and education in general.
Do you want a free Training Software?
We have the #1 Learning Management Software for complete learning solution starting at $0