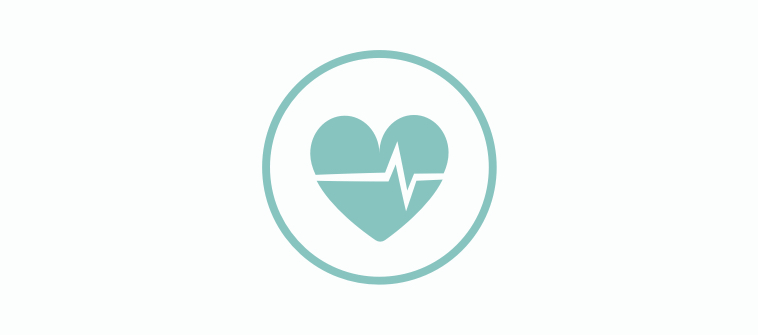 Disclosing confidential data to unauthorized parties is likely to grab mass criticism, especially if that data pertains to patients' medical histories. Healthcare Industry has often borne the brunt of data breach both by the staff and healthcare personnel. Proper training and development program can avert such undesirable incidents in the workplace.
Before we talk about the benefits of a well-structured healthcare LMS, let's take a look at the importance of healthcare compliance training.
To begin with...
The rise of the EHR or Electronic Health Record has stressed more on observing stringent security and compliance measures within the industry.
Further, HIPAA or Health Insurance Portability and Accountability Act have defined standards to ensure the privacy protection of patients' medical records and other healthcare information.
Breach of such confidential data can prove detrimental to the well-being of the patients. The penalties for non-compliance can be quite taxing for the healthcare professionals. Hospitals and medical institutes can end up losing their license as well.
Secondly, every industry has their own set of rules and regulations that each member of that industry must comply with. Healthcare industry is no such exception. Hospitals and medical institutions need to come up with a common platform through which such information, knowledge, and training can be imparted uniformly. What can best fit this requirement other than web-based learning?
Further, understanding the importance of compliance training in healthcare and imparting the same to the employees can prevent workplace accidents. In a hospital, employees are often subjected to a vast array of threats. They may be working in a high-stress environment, handle dangerous equipment and are exposed to many hazardous elements. Following the safety measures can ensure a safe work culture.
Finally, employee training and development programs are not exactly cheap, especially for hospitals that have branches spread out across the country and, at times, beyond the national borders. Getting the recruits at a common location is not easy and definitely not economical. Compliance training is indispensable, and only a well-defined online healthcare LMS can fit this profile.
Ever since e-learning has proved its worth in the field of education, managing healthcare compliance across the entire industry has become a breezy affair. Also, onboarding and familiarizing the industry staff with the compliance rules and regulations using healthcare LMS has proved to be a wise and economical decision.
The importance of compliance training in the medical field is quite apparent in the previous paragraphs. But how can a learning management system contribute to healthcare compliance training?
HIPAA, FDA, and OSHA Compliant LMS
Creating an LMS for the healthcare industry is all about onboarding the staff and other members with the industry regulations. As prior mentioned, this industry, like any other, has its own set of rules and principles. HIPAA, FDA, and OSHA are predefined mandatory government laws which companies and hospitals have to follow. Developing a learning management system can give a proper understanding of these laws and can also serve as a source of information for future reference.
Intuitive and User-friendly Platform
A web-based learning management system must be intuitive to match the different learning paces of the users. The whole purpose of investing in such training methods is to help the employees learn their way through the industry at their own pace and convenient time. Not every individual has the expertise or technical know-how to understand the nitty-gritty of a complicated process. The web-based learning management system is user-friendly, and the limited functions make learning a child's play. The LMS must also leave scope for improvement and update information as and when required.
Convenient Mode of Learning
The 'anytime and anywhere' accessibility feature is prevalent with e-learning. The LMS for the healthcare industry has to be adaptable to any screen size and device. After all, the compliance training is not just prepared for the Doctors, Surgeons, Nurses, and other qualified members of the staff. Rather, this training must be imparted to the unskilled workers too: the sweepers, ward boys, and other medical attendants. In a hospital, each one has to handle hazardous elements accidentally or deliberately. Safety rules to handle such risky elements require knowledge and understanding. Only proper training and guidance can alert them to possible accidents from misusing such pieces. Not everyone has access to laptops or desktops but can own a smartphone. They can easily access training materials from their smartphones. Further, e-Learning through a well-structured LMS can provide the necessary support to the learners if they get stuck with any topic or fail to understand the meaning of the terms. Their queries are taken care of immediately through LMS classroom that facilitates collaborative learning.
Informative and Engaging Content
Plain content can be annoying for individual readers. Unlike doctors and other medical professionals, the non-medical staff may not find medical terms and facts fascinating. So, their training can be made interesting by using images, ppts, funny GIFs, quizzes, and different types of gamification. The idea is to make the course content engaging but informative at the same time.
Tracking, Evaluating and Acknowledging Learners' Performance
This particular point is the most important and undeniable feature of an ideal healthcare LMS. The management needs to track the learning progress and performance of each user within the organization. Here, education is taking place outside the classroom, in the absence of a mentor, who closely monitors their learning progress. The medical field is extremely dynamic just like modern technology. Every day, a new medicine or an improved method of treatment is discovered. Medical and non-medical professionals must stay abreast with each changing technique. Tracking and evaluating their knowledge is the only key to ensure that the employees are taking the courses seriously.
Safety and Security of Information
Healthcare industry is continuously dealing with confidential data which can either be medical histories of patients or information about specific drugs. Criminals and wrongdoers can exploit such data to their benefit and cause irreplaceable damage to the owners. An informative learning management system is used as a source of information for future reference. Therefore, observing stringent safety measures is imperative to prevent any loss or breach of data. Providing individual login credentials and adjusting security settings can prevent unauthorized access to data.
Budget-Friendly Learning Platform
The budget is yet another key factor to justify the widespread use of e-learning in this sector. Developing an informative web-based training course does not entail too much investment in terms of time and money. There are companies like ProProfs that design software like Training Maker to simplify the entire employee training process. They offer budget-friendly and user-friendly software solution for healthcare compliance training.
Are you ready with your healthcare LMS?
A learning management system is an ideal platform to quickly train employees and ensure their fast onboarding to the corporate culture. The article points out the areas where web-based learning can contribute towards bringing some significant change in the healthcare industry. But, do not judge the book by its cover. Just give e-learning a shot, and maybe you can agree with the views of the writer.